5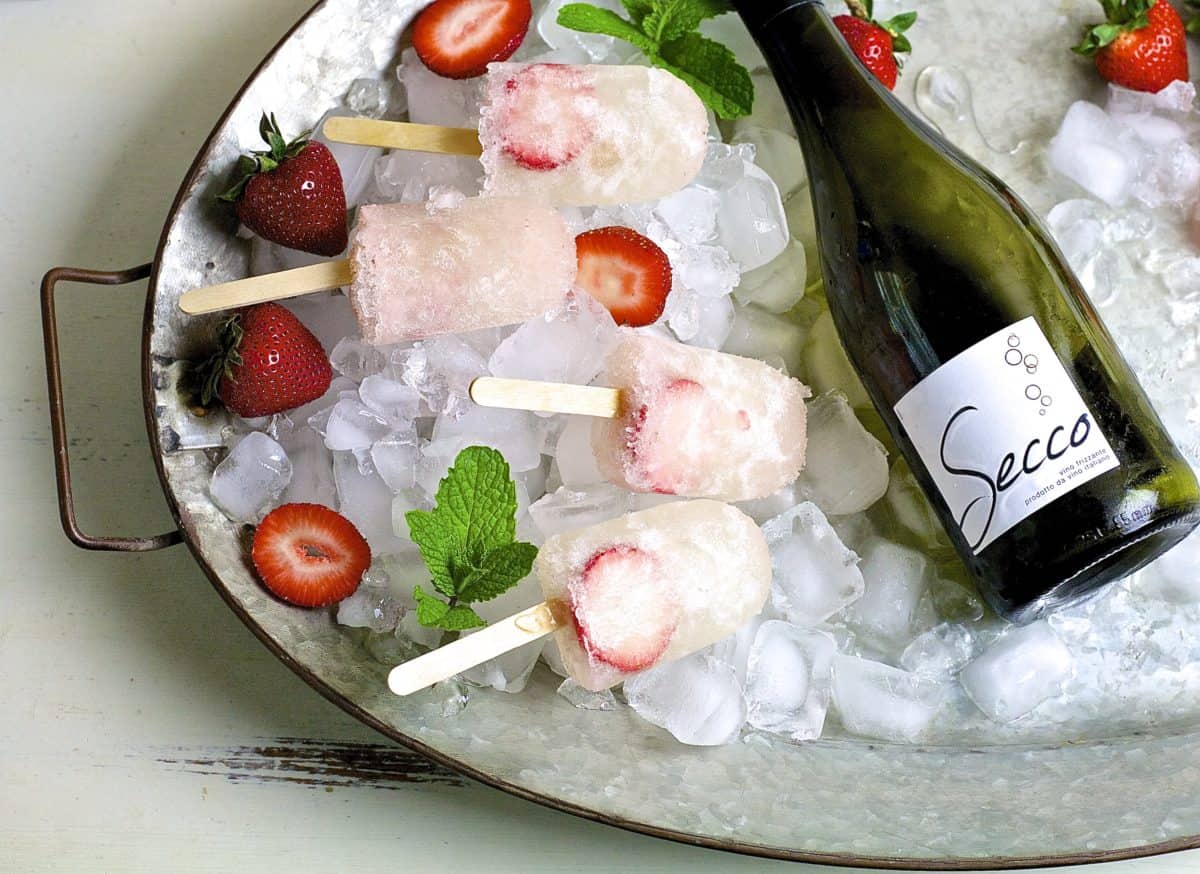 Strawberry Bellini Prosecco Pops
Bubbly and refreshing, these Strawberry Bellini Prosecco Pops are the perfect way to cool down and enjoy a cocktail, popsicle style!  Cocktails and Mocktails for May Celebrations Since May seems to kick off the bridal showers, graduation parties and other festive celebrations, it's fitting that this month's Recipe Redux challenge was to share a cocktail or cocktail recipe. I've been seeing these Prosecco Popsicles all over the internet recently and immediately was drawn to the idea of a ...
Continue Reading
1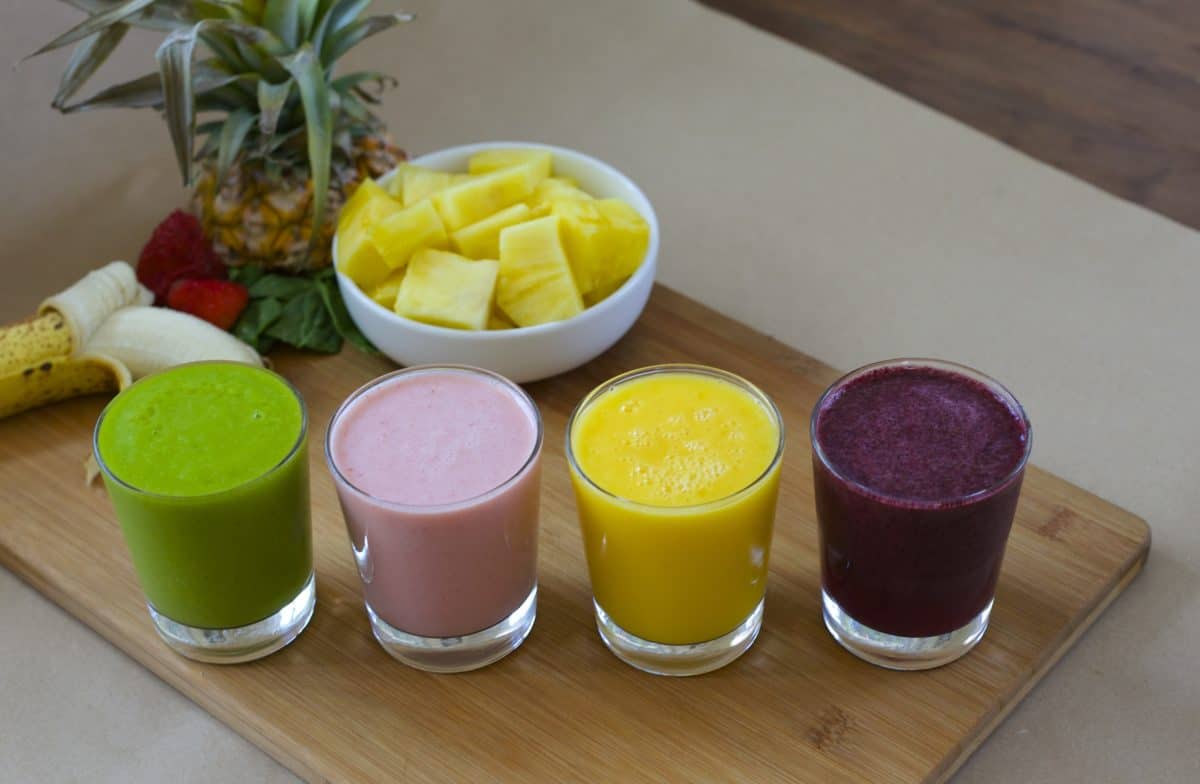 Making Healthy Smoothies 101
When I was in college, I worked at a pretty nice fitness club. When I worked in the club's cafe,  I remember making smoothie after smoothie for sweaty members that had just finished a class or session with their personal trainer. At the time, I was 19, and couldn't understand the allure of protein shakes or smoothies in general. They were chalky  and I'd much rather just have actual food than a drink for my meal. I have slowly gotten on the protein smoothie bandwagon. It wasn't ...
Continue Reading
1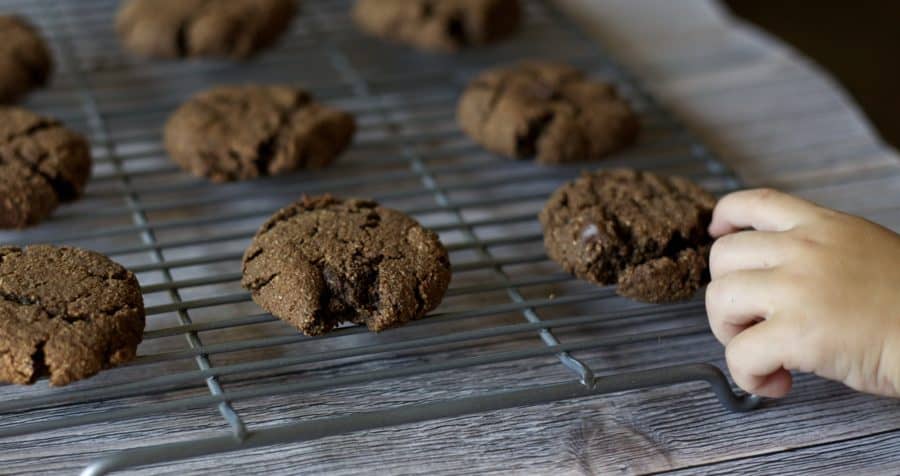 What My Mom Taught Me About Food
Sharing what my mom taught me about food while growing up and how it's shaped my current eating habits.  Growing up, my mom stayed home to raise me and my sisters during the day and then went to work in the evening. Without fail, she cooked dinner for us before heading out the door to work a full shift. I'm talking real dinner every day, not just a box of macaroni and a bagged salad. I never really appreciated the fact that she did this until I had my own family and realized ...
Continue Reading
11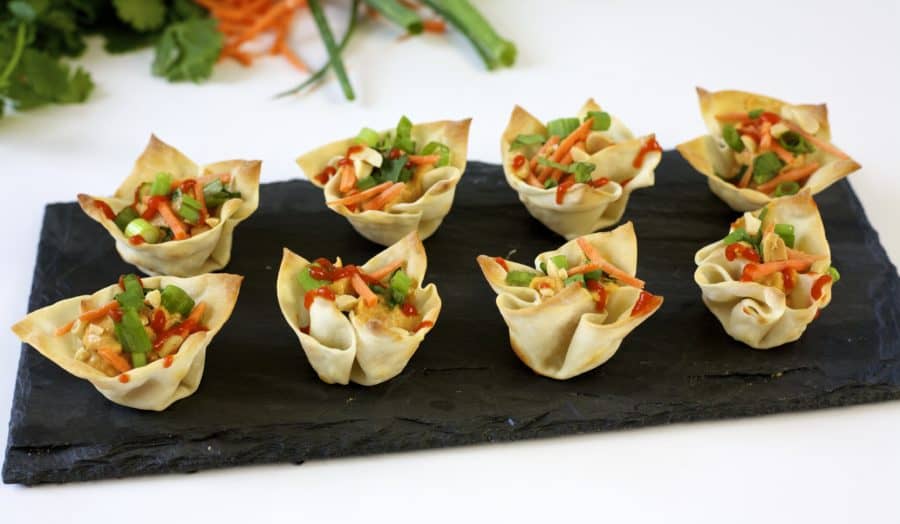 Vegetarian Wonton Bites – An Easy Appetizer Idea
Disclosure - I received free samples of Sabra Hummus mentioned in this post. By posting this recipe I am entering a recipe contest sponsored by Sabra and am eligible to win prizes associated with the contest. I was not compensated for my time. Dinner Party Mayhem Let me set the scene of how it looks at my house an hour before we are having people over for dinner... I'm typically in my robe, frantically trying to finish my hair and makeup, while simultaneously picking up toys off the ...
Continue Reading
2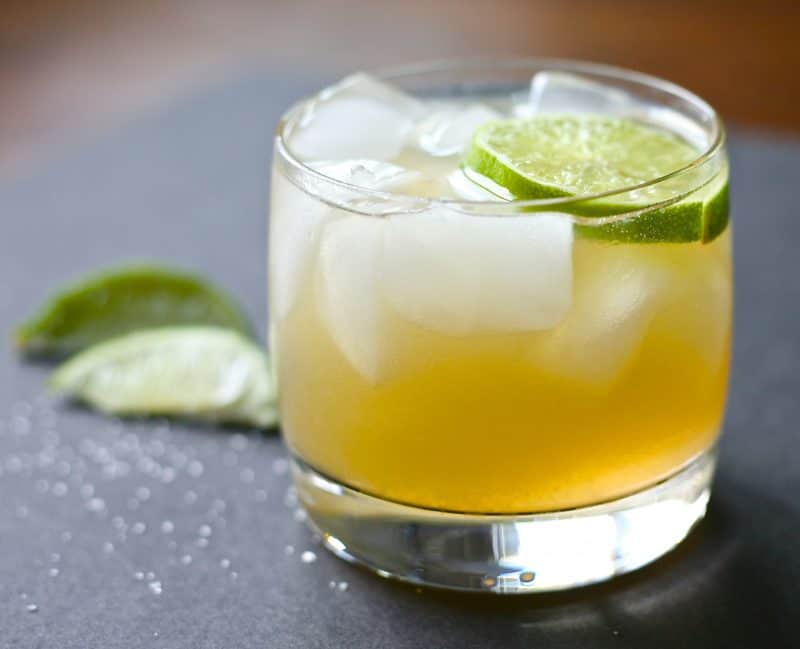 Cinco de Mayo Cocktails – Healthy Recipes & Tips
Cinco de Mayo for me typically means 3 things: guacamole, margaritas and turning another year older. Yep, my birthday is on Cinco de Mayo. As far as birthdays go, it's a fabulous day to fall on.  There is always something to do, margaritas are the house "special" everywhere you go and it's perfectly acceptable to eat your body weight in tacos. What else could you ask for on your birthday? While my husband's Light & Fresh Margarita recipe will always be my favorite, ...
Continue Reading
0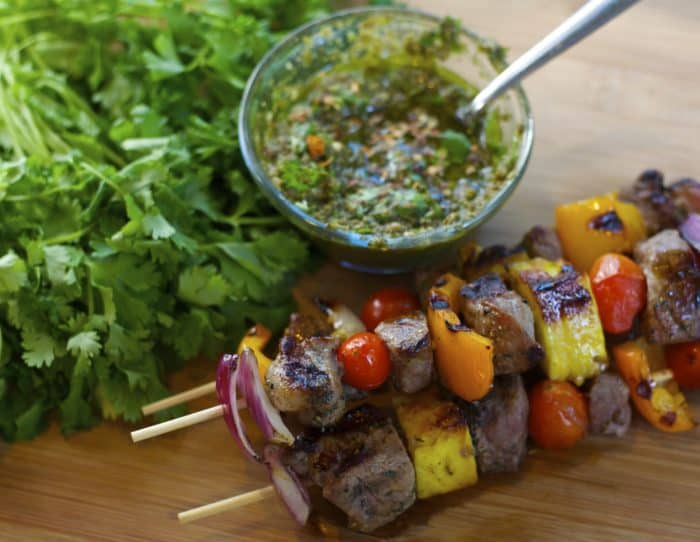 Grilled Steak & Pineapple Skewers – Healthy Grilling
This Grilled Steak & Pineapple Skewers recipe was originally posted last summer, but recently won a Healthy Griller Award from Wayfair! It was featured in this fantastic Healthy Grilling article, featuring some delicious recipes and healthy grilling tips from fellow food bloggers. Along with focusing meals more on vegetables and starting the Meatless Monday movement at our house, I've been trying to add more fruit to our actual meals. We eat fruit (the kids especiall...
Continue Reading
2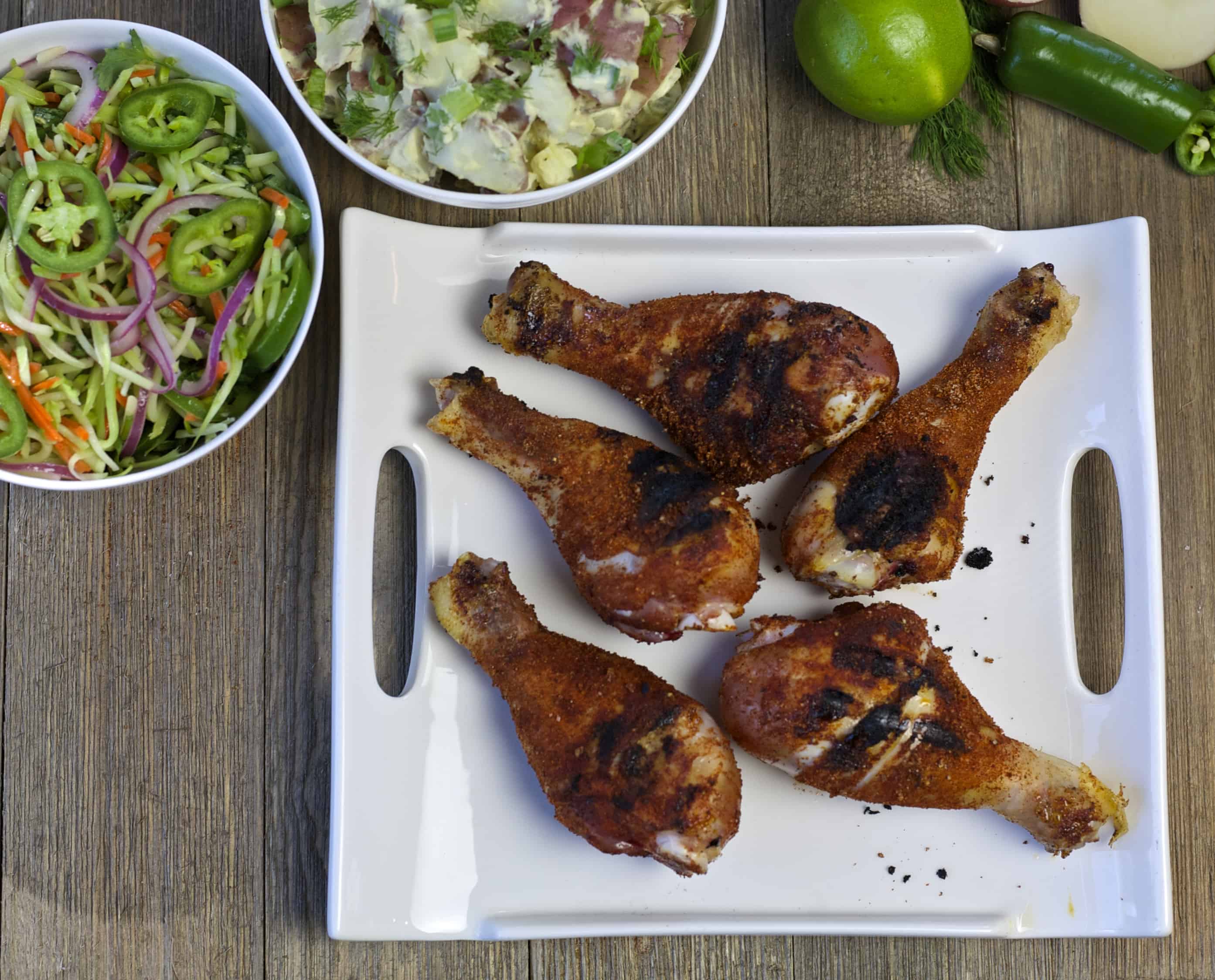 Dry Rub BBQ Chicken #RecipeMakeover
This Dry Rub BBQ Chicken recipe offers a healthy alternative to bbq sauces and provides a great, smokey flavor on your grilled chicken.  I'm rounding out this #RecipeMakeover Week with a simple, delicious recipe for the main event...BBQ'd chicken. My Love for BBQ Chicken I love the smokey and tangy flavor that barbecued chicken provides. However, many bottled bbq sauces contain so much sugar and other additives that I tend not to use them. I've tried making my own bbq sauce but they ...
Continue Reading
12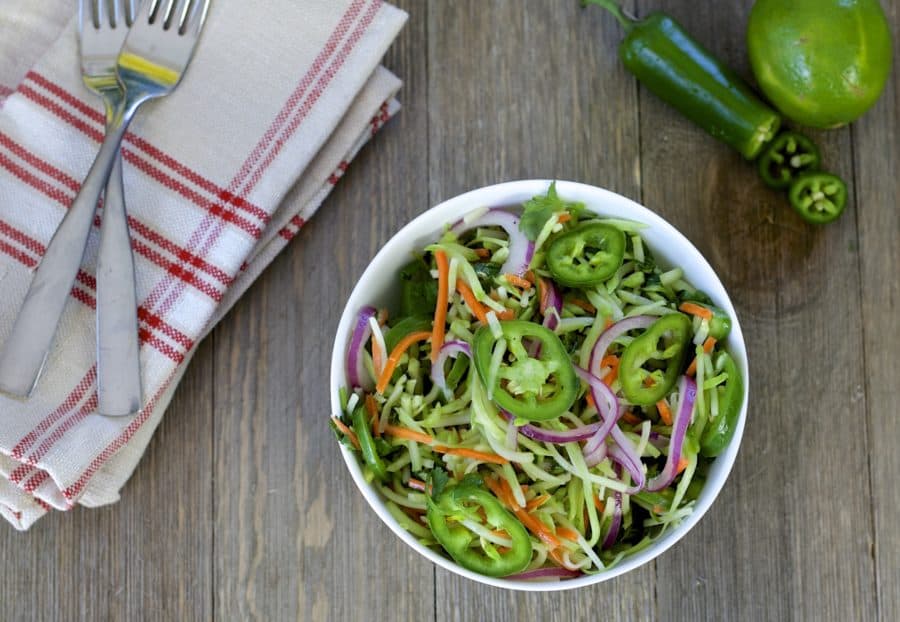 Jalapeño Lime Coleslaw #RecipeMakeover
This light and fresh Jalapeño Lime Coleslaw is the perfect healthy side dish for your upcoming summer BBQ's. As I shared in my post from earlier this week, I've joined a great group of bloggers participating in #RecipeMakeover Week. The goal for all of us is the same, share healthier versions of some of our favorite recipes. For me, I decided to focus on BBQ related recipes in an effort to get ready for summer! I kicked it off yesterday with a Healthier Creamy Potato Salad recipe, ...
Continue Reading
3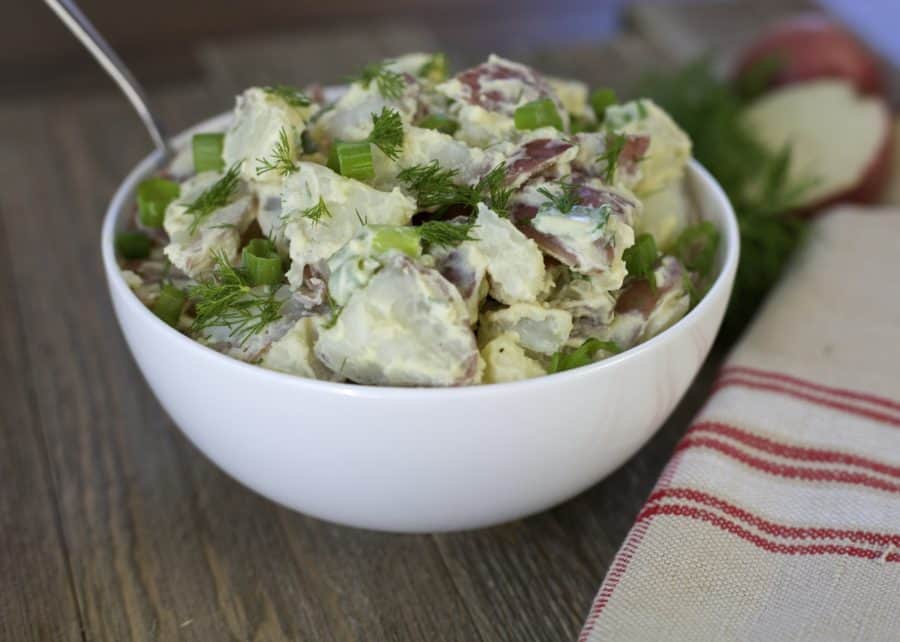 Healthier Creamy Potato Salad #RecipeMakeover
In my opinion, Memorial Day officially kicks off BBQ Season. If you are anything like my family, we spend a lot of time firing up the grill and eating outdoors. When I teamed up for #RecipeMakeover week, I decided to take a few of my favorite Summer BBQ recipes and try to create healthier versions of these classic dishes. I'm kicking it all off with my favorite BBQ Side Dish...potato salad. There is just something about potato salad that I love. However, traditional potato salad is ...
Continue Reading
5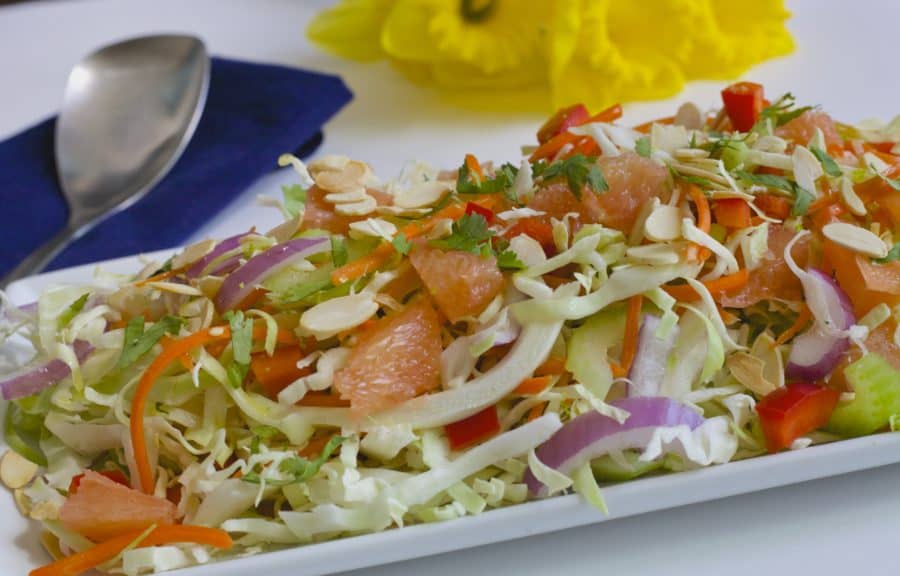 #RecipeMakeover – Spring Clean your Diet
Spring is a perfect time to assess and spring clean your lifestyle! To incorporate a healthier diet into your lifestyle, you don't need to make drastic changes (unless recommended by a doctor). It's not about denying yourself that occasional treat; it's about taking the time to decide what types of food you want to give your body so it performs at it's best. This week, I've joined forced with 40+ of my food blogger friends to present #RecipeMakeover. During this week, we'll all be ...
Continue Reading