2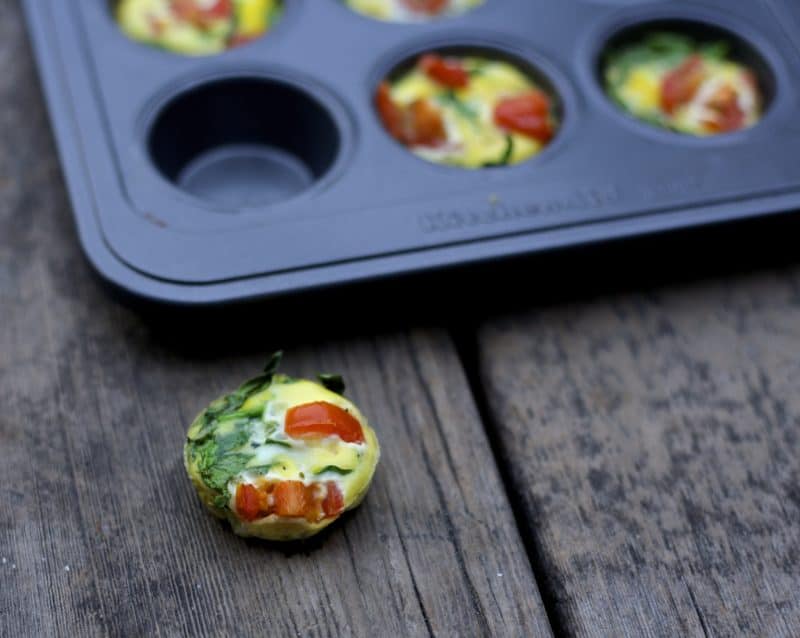 Spinach and Tomato Egg Muffin Recipe
This Egg Muffin recipe is an easy, quick and healthy breakfast that can be made in advance and taken on the go for those hectic mornings.  Let me preface this post by saying that I am entirely aware that I am lucky that I only have to be up and out of the house by a certain time 2 days each week. Since I work from home, my schedule is pretty flexible. However, on those 2 days that I have to be at school drop off on time, breakfast gets a bit hectic. These Spinach and Tomato Egg Muffins ...
Continue Reading
12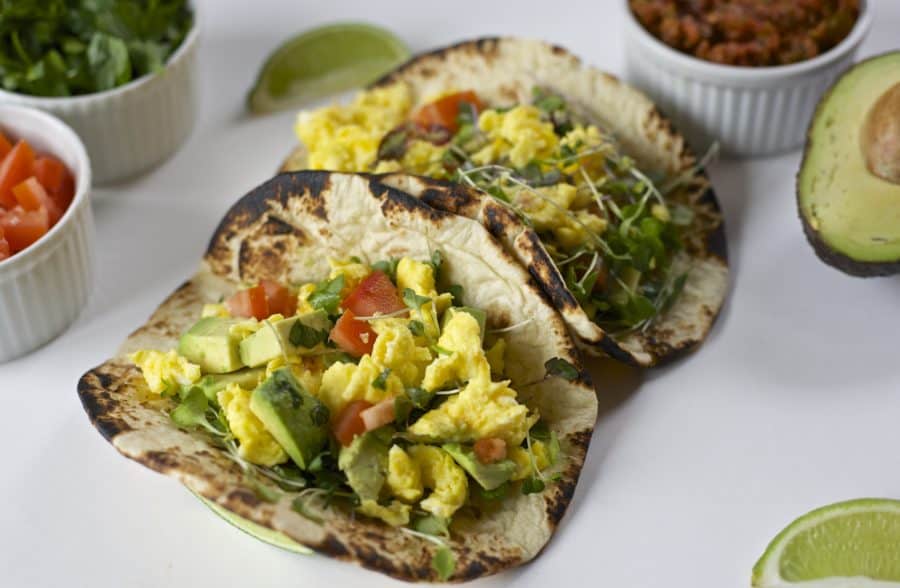 California Breakfast Tacos
These California Breakfast Tacos use fresh and flavorful ingredients to start the weekend off right. Happy Taco Tuesday! Perhaps it's because we grew up in California, where you can get a decent authentic taco at the gas station, but my husband and I are huge taco fans. We love them so much that we even had Rubio's Fish Taco's cater our wedding! The theme for this month's Recipe Redux challenge was to share a healthy taco recipe in honor of Taco Tuesday. I've previously ...
Continue Reading
21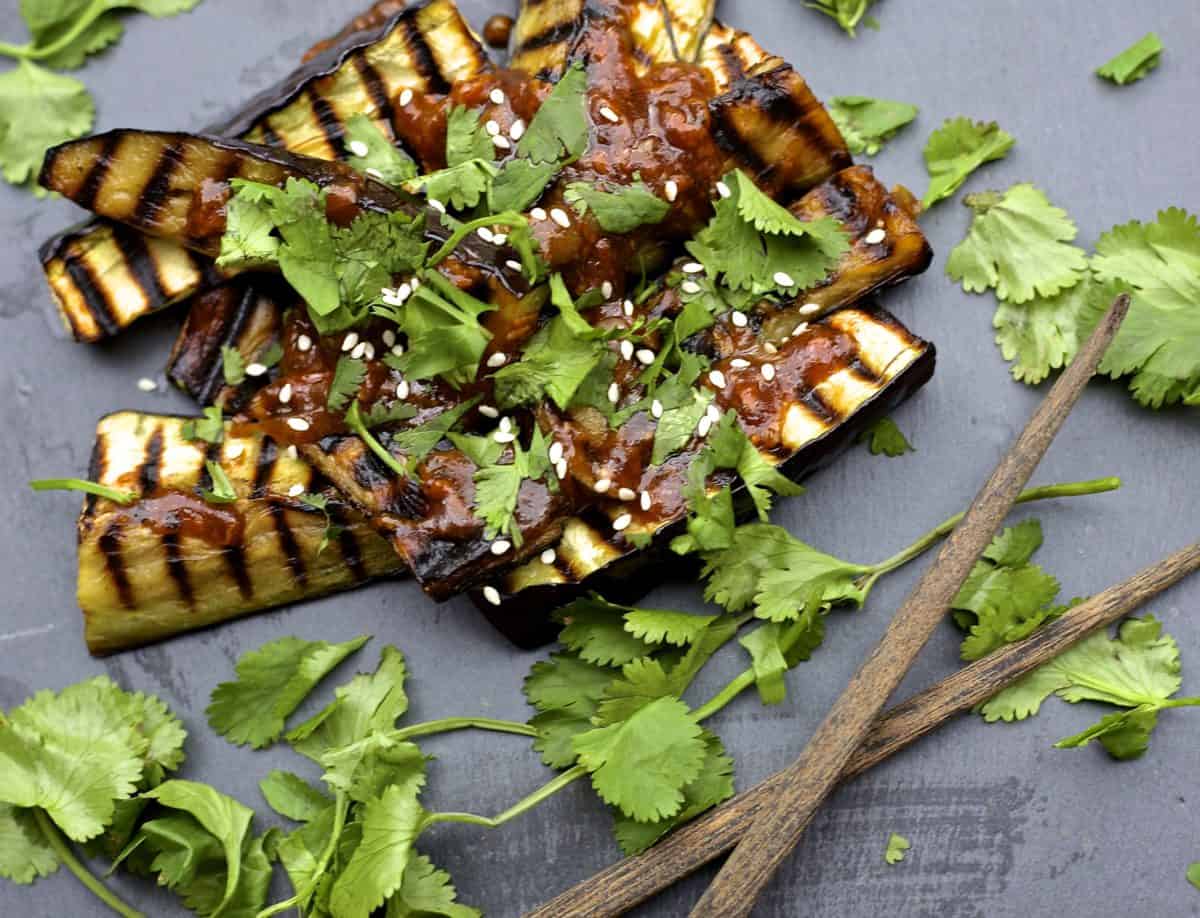 Grilled Sichuan-Style Eggplant – Food Blogger Love
Sharing the Love this Valentine's Day with this Grilled Sichuan-Style Eggplant recipe. Perfect for Meatless Mondays and an easy weeknight dinner dish.  One of the best parts of being a blogger is being a part of the wonderful communities and the people you get to know. There is so much love in many of these communities, full of people supporting each other and hoping for each other to succeed. In honor of Valentine's Day, the #FoodBloggerLove community paired up to make a recipe from a ...
Continue Reading
1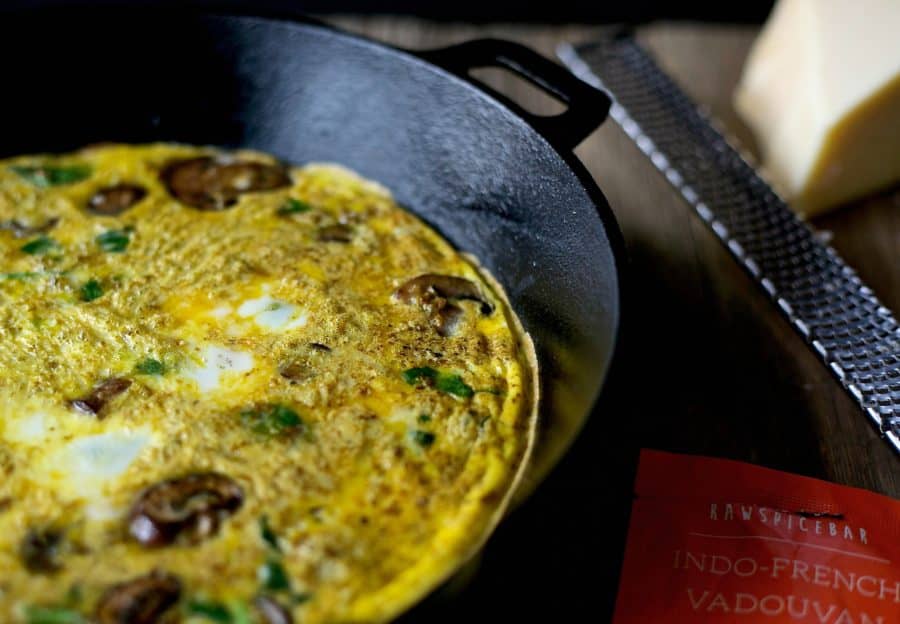 Spicy Mushroom Spinach Frittata
This Spicy Mushroom Spinach Frittata recipe featuring Raw Spice Bar is the perfect brunch recipe! Disclosure -I received free samples from Raw Spice Bar however I was not compensated and all opinions expressed are fully mine.  Whoever invented Brunch should be given a nobel prize. It's honestly the best idea ever. A late weekend breakfast that includes foods of all kinds, including cocktails. What's not to love! I love hosting brunch at my house.  I used to get very stressed when ...
Continue Reading
2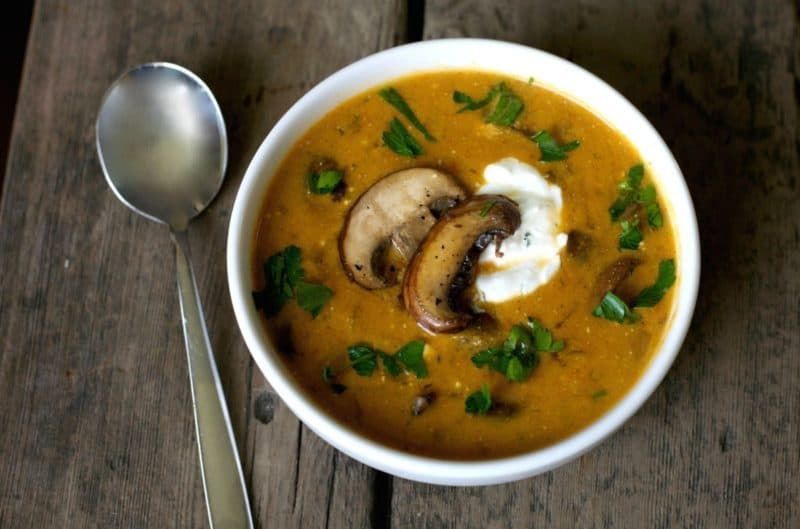 Hungarian Mushroom Soup Recipe – Meatless Monday
Hungarian Mushroom Soup is the perfect weeknight dinner recipe or Meatless Monday recipe. Completely vegetarian but so hearty, filling, and budget friendly.  I absolutely love cooking with mushrooms. They add such a great flavor and they give dishes such a hearty feel and flavor. We've been using a lot of mushrooms in our meatless monday recipes. I made this Hungarian Mushroom Soup last week after finding it on Pinterest. The photos are what sold me at first. It's so true that we eat with ...
Continue Reading
6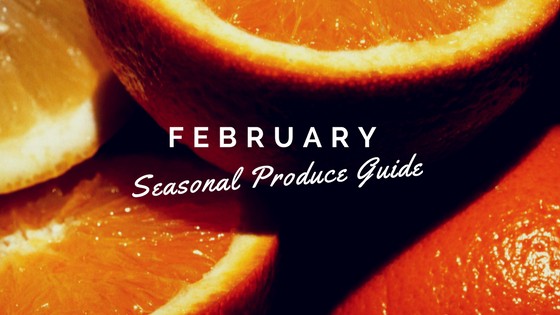 Seasonal Produce Guide – February
A Seasonal Produce Guide for the month of February, organizing the fruits and vegetable choices by color to ensure you "Eat the Rainbow".  Wouldn't it be cool if the "taste the rainbow" slogan was used for fruits and vegetables instead of colorful candy? Don't get me wrong, I've probably eaten my entire body weight in candy over the years (major sweet tooth). It's such a damn good slogan. Similar to  "eat the rainbow" for fresh produce, but  with a better ring. Whatever the slogan ...
Continue Reading
0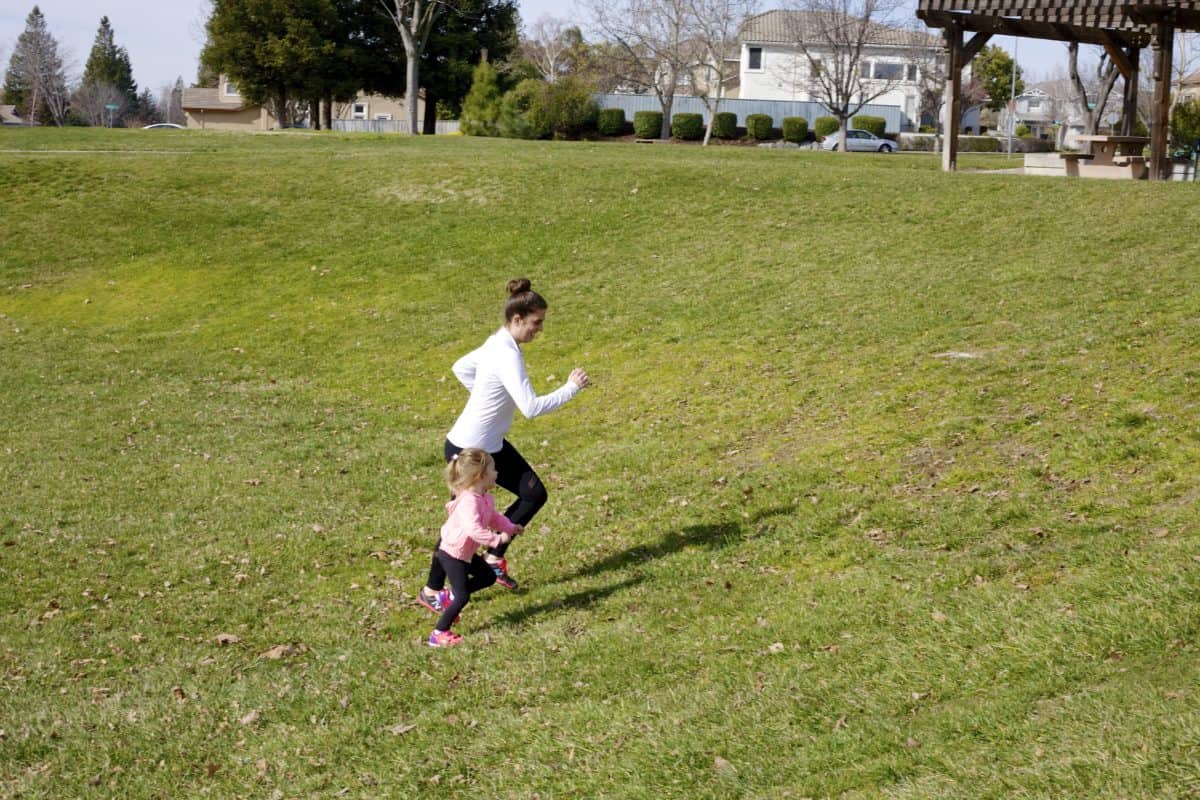 Making Fitness a Family Event at the Playground
This weekend I came to the realization that my body can just no longer "drop it like it's hot". Sadly, I came to this conclusion when squatting down to try and pick up a barbie left on the ground and realizing I couldn't make it back up without an assist. My club-going, twenty year old, former-self would be highly disappointed. In all honesty, I have a hard time working fitness into my everyday lifestyle. It just always seems like there are so many other items on my to do list. It ...
Continue Reading
3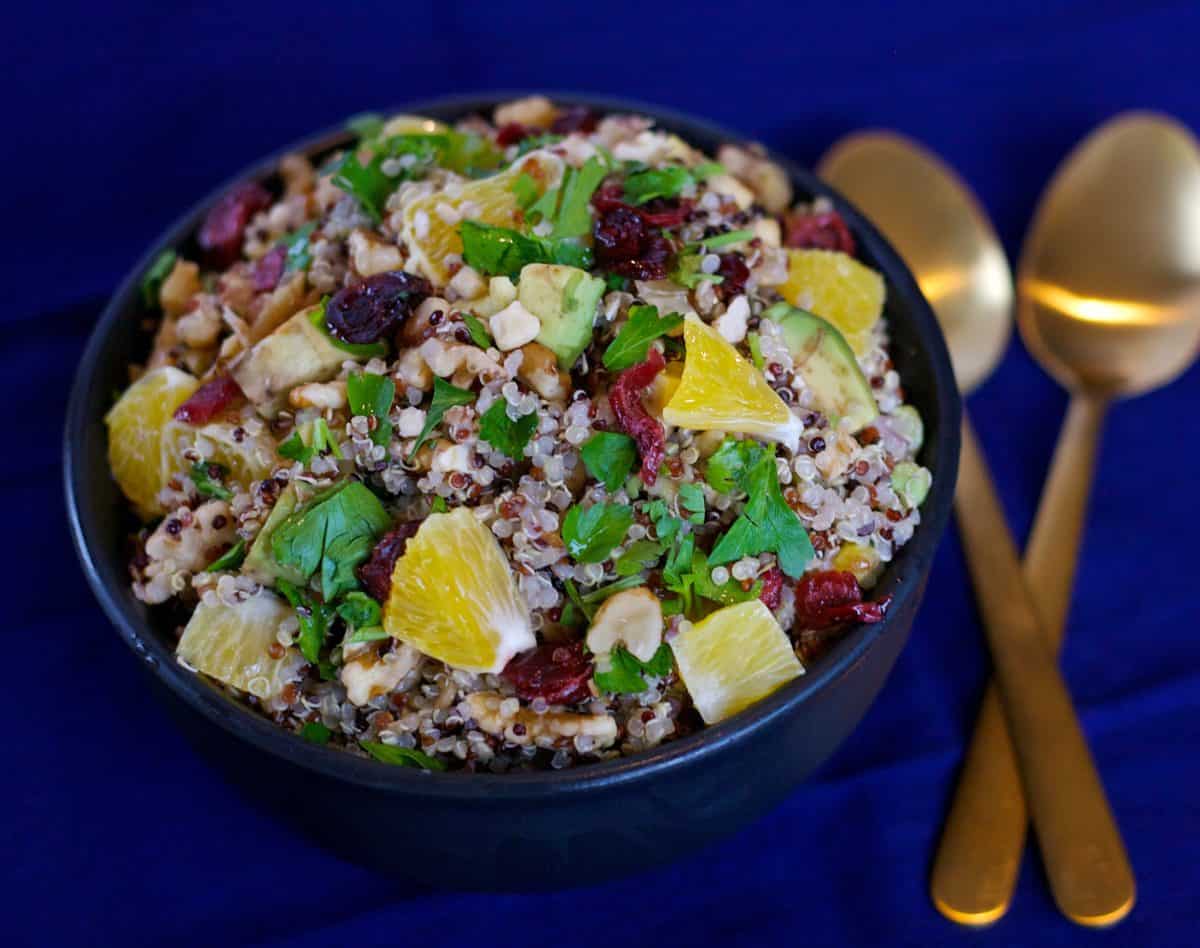 Hearty Quinoa Salad – Meatless Monday Recipe
To be completely honest (which I always try to be with you guys), we haven't been participating in Meatless Monday for the last few weeks. I think it was a combination of someone always being sick in our house for what seems like an eternity and just kind of forgetting while meal planning. Now that we are all healthy (knock on wood!), we are back on track with our Meatless Monday goal. You can read about why we decided as a family to join the Meatless Monday movement and our reasons haven't ...
Continue Reading
4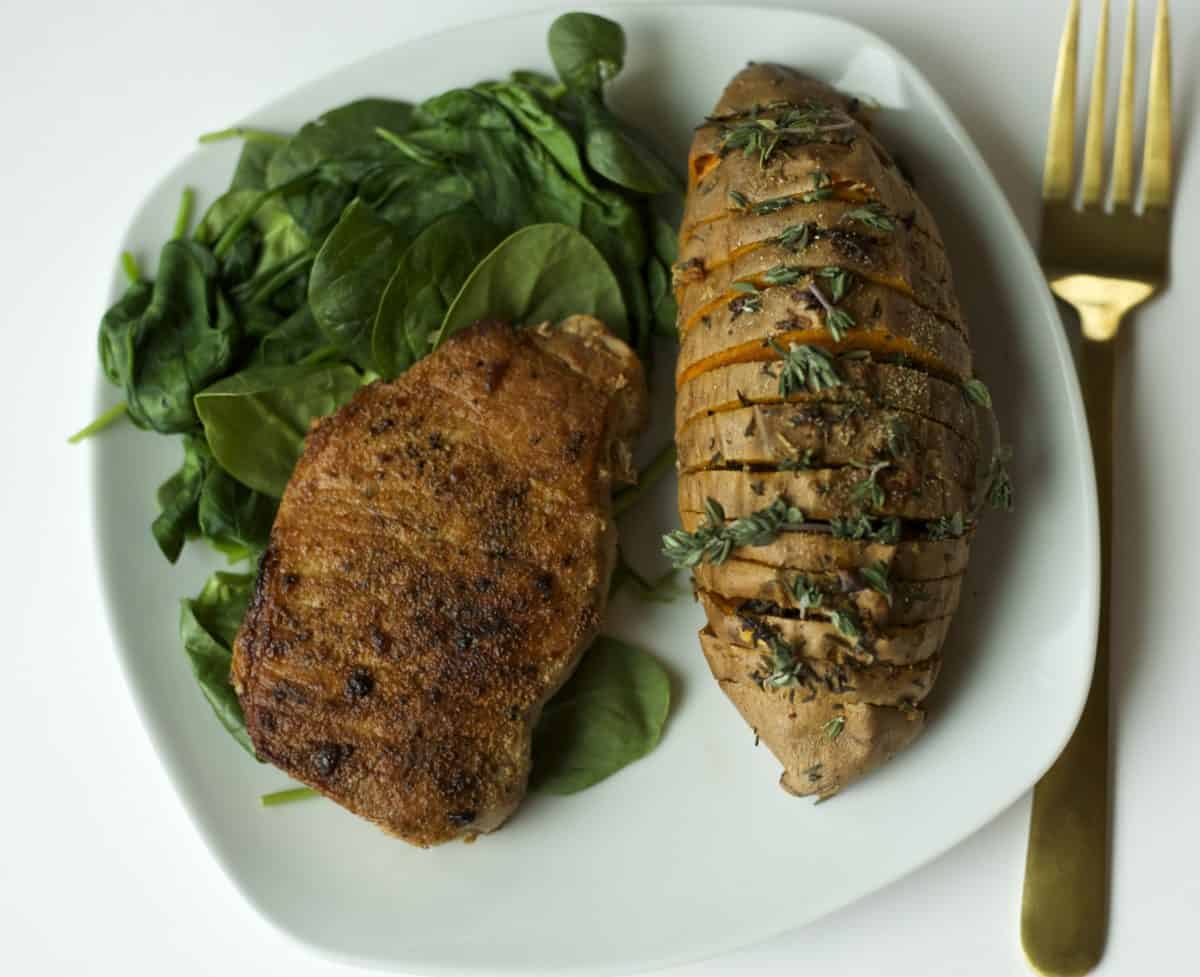 Budget Friendly Meal – $3.78 per serving
Creating budget friendly meals has become a part of everyday life in our household. Since becoming a one-income family, trying to stay within our family of four's grocery budget has become my weekly challenge. Eating healthy and saving money are top New Year's goals for many people. I wanted to create a dinner meal that is budget friendly, tasty and easy to make. Nothing too fancy, difficult to prepare or time consuming. An easy weeknight dinner that feeds the family without breaking the ...
Continue Reading
3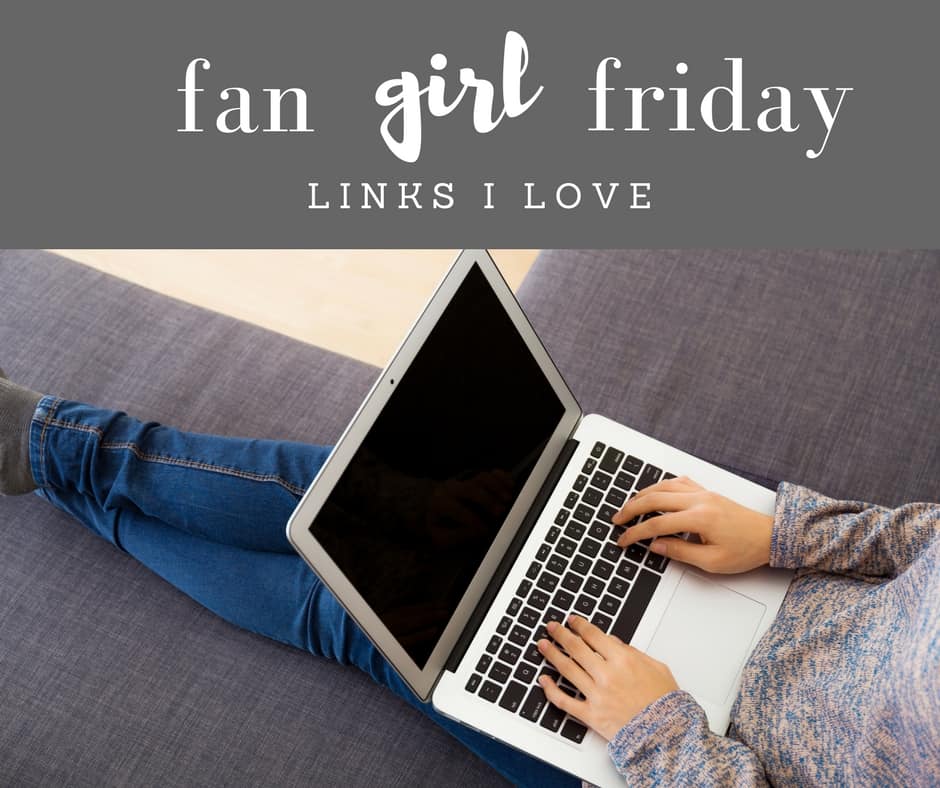 Fan Girl Friday – Links I Love
Fan Girl Friday is a new series simply sharing some links that I love lately from around the web.  There is so much information available on the internet that it can get so overwhelming! You sit down for a minute to find out how tall your favorite actor is (tell me I'm not the only one that does this). Before you know it, you've zoned out surfing the web for over an hour! This new series is simply sharing some articles and links I've found on the web recently that I love. No rhythm or ...
Continue Reading