13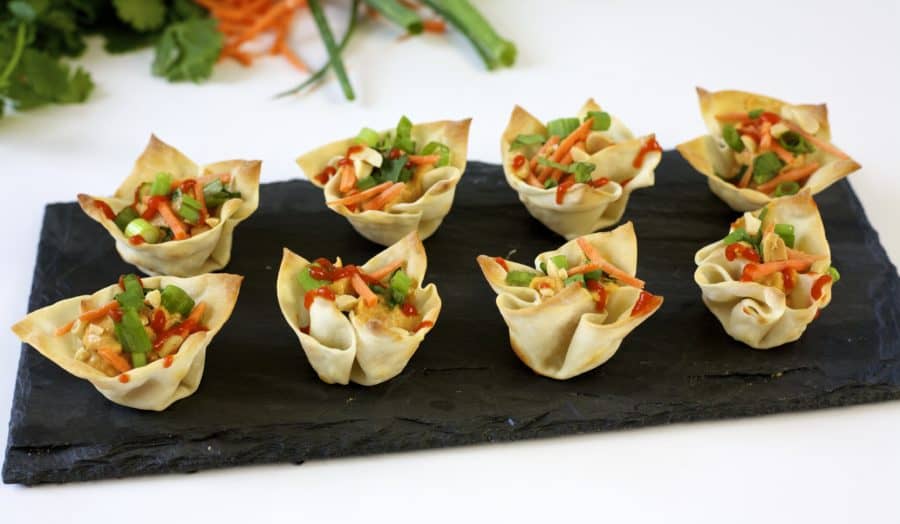 Vegetarian Wonton Bites – An Easy Appetizer Idea
Disclosure - I received free samples of Sabra Hummus mentioned in this post. By posting this recipe I am entering a recipe contest sponsored by Sabra and am eligible to win prizes associated with the contest. I was not compensated for my time. Dinner Party Mayhem Let me set the scene of how it looks at my house an hour before we are having people over for dinner... I'm typically in my robe, frantically trying to finish my hair and makeup, while simultaneously picking up toys off the ...
Continue Reading
3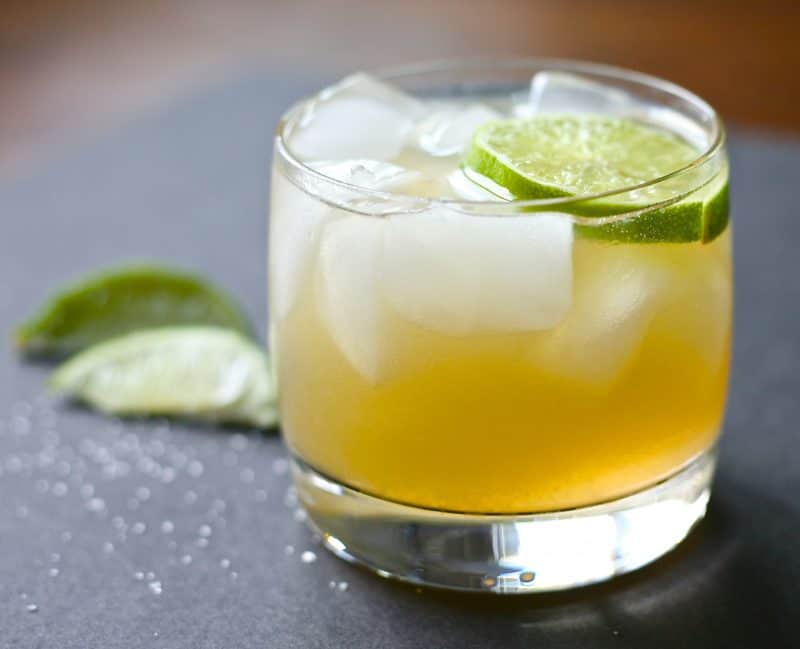 Cinco de Mayo Cocktails – Healthy Recipes & Tips
Cinco de Mayo for me typically means 3 things: guacamole, margaritas and turning another year older. Yep, my birthday is on Cinco de Mayo. As far as birthdays go, it's a fabulous day to fall on.  There is always something to do, margaritas are the house "special" everywhere you go and it's perfectly acceptable to eat your body weight in tacos. What else could you ask for on your birthday? While my husband's Light & Fresh Margarita recipe will always be my favorite, ...
Continue Reading
Grilled Steak & Pineapple Skewers – Healthy Grilling
This Grilled Steak & Pineapple Skewers recipe was originally posted last summer, but recently won a Healthy Griller Award from Wayfair! It was featured in this fantastic Healthy Grilling article, featuring some delicious recipes and healthy grilling tips from fellow food bloggers. Along with focusing meals more on vegetables and starting the Meatless Monday movement at our house, I've been trying to add more fruit to our actual meals. We eat fruit (the kids especiall...
Continue Reading
2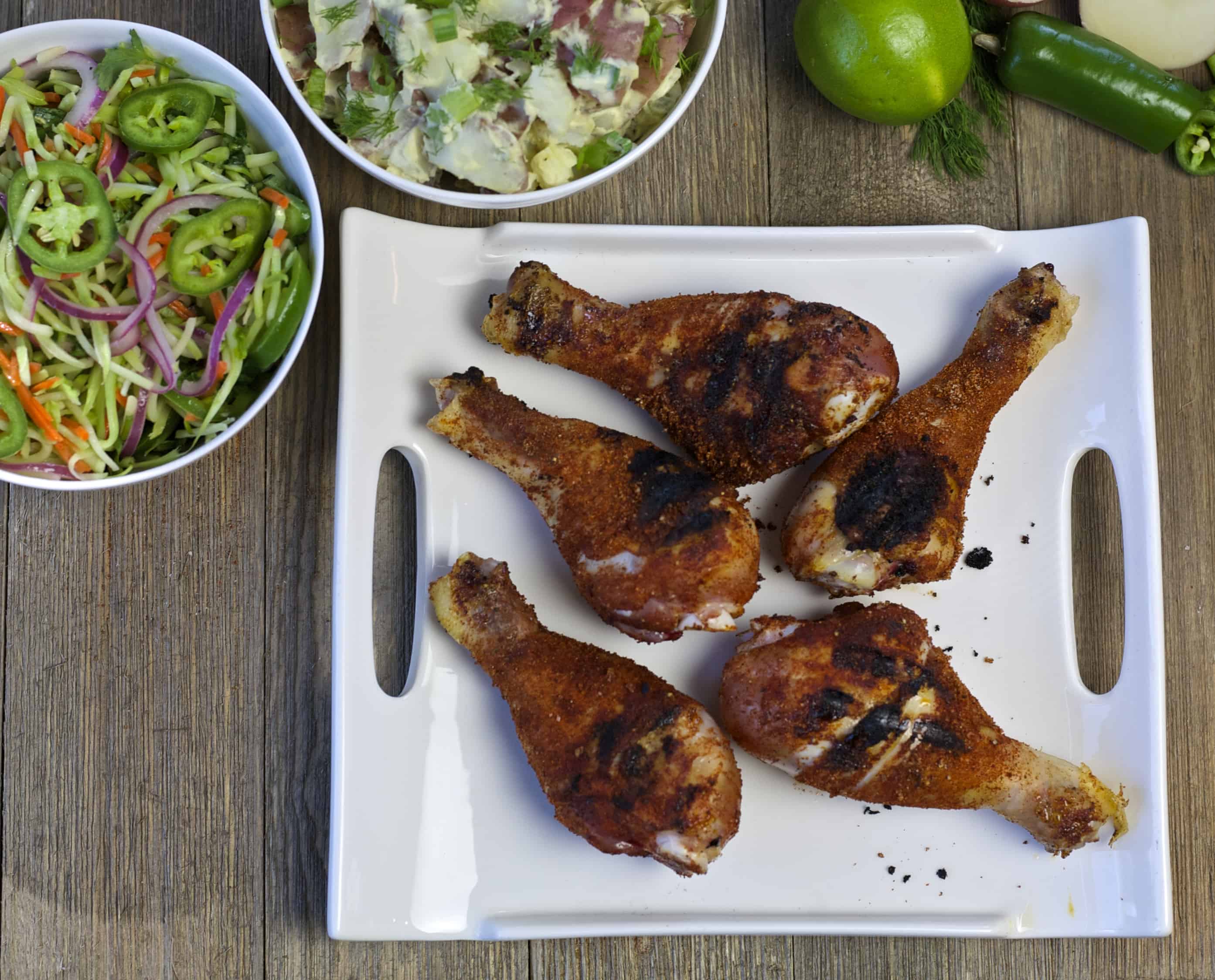 Dry Rub BBQ Chicken #RecipeMakeover
This Dry Rub BBQ Chicken recipe offers a healthy alternative to bbq sauces and provides a great, smokey flavor on your grilled chicken.  I'm rounding out this #RecipeMakeover Week with a simple, delicious recipe for the main event...BBQ'd chicken. My Love for BBQ Chicken I love the smokey and tangy flavor that barbecued chicken provides. However, many bottled bbq sauces contain so much sugar and other additives that I tend not to use them. I've tried making my own bbq sauce but they ...
Continue Reading
13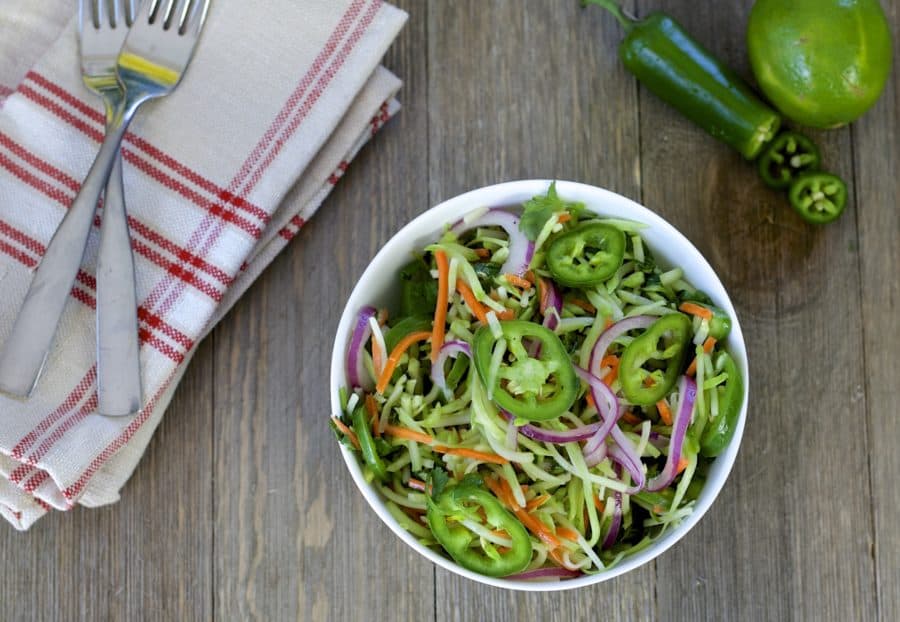 Jalapeño Lime Coleslaw #RecipeMakeover
This light and fresh Jalapeño Lime Coleslaw is the perfect healthy side dish for your upcoming summer BBQ's. As I shared in my post from earlier this week, I've joined a great group of bloggers participating in #RecipeMakeover Week. The goal for all of us is the same, share healthier versions of some of our favorite recipes. For me, I decided to focus on BBQ related recipes in an effort to get ready for summer! I kicked it off yesterday with a Healthier Creamy Potato Salad recipe, ...
Continue Reading
Healthier Creamy Potato Salad #RecipeMakeover
In my opinion, Memorial Day officially kicks off BBQ Season. If you are anything like my family, we spend a lot of time firing up the grill and eating outdoors. When I teamed up for #RecipeMakeover week, I decided to take a few of my favorite Summer BBQ recipes and try to create healthier versions of these classic dishes. I'm kicking it all off with my favorite BBQ Side Dish...potato salad. There is just something about potato salad that I love. However, traditional potato salad is ...
Continue Reading
5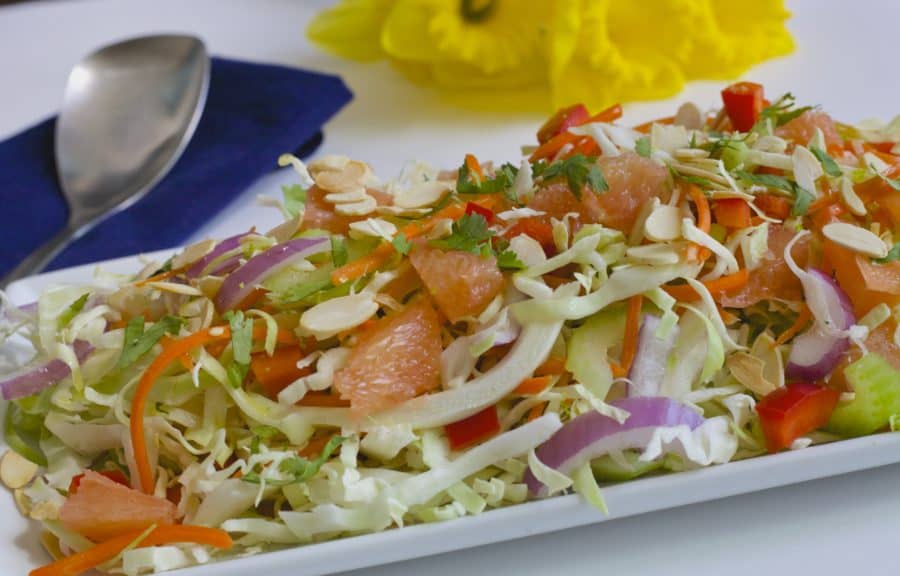 #RecipeMakeover – Spring Clean your Diet
Spring is a perfect time to assess and spring clean your lifestyle! To incorporate a healthier diet into your lifestyle, you don't need to make drastic changes (unless recommended by a doctor). It's not about denying yourself that occasional treat; it's about taking the time to decide what types of food you want to give your body so it performs at it's best. This week, I've joined forced with 40+ of my food blogger friends to present #RecipeMakeover. During this week, we'll all be ...
Continue Reading
Pineapple Core – Healthy & Resourceful
Did you know that the core of a pineapple is full of healthy nutrients? Did you also know that the EPA estimates that Americans throw away $1,600 worth of food each year? An easy way to reduce food waste is to figure out how you can use part of a food you would normally toss out. For example, the pineapple core. Pineapple - Healthy Fruit & Core At just 82 calories per 1 cup, this fruit is packed with beneficial nutrients such as Vitamin C, Manganese, Dietary Fiber and ...
Continue Reading
Spring Vegetable Salad Recipe
This fresh and crisp Spring Vegetable Salad recipe is packed with healthy, nutritious seasonal spring produce. Perfect for Meatless Mondays or lighter meals.  Spring is in the air! A few weeks ago, the weather was nice enough to have dinner outside in the backyard.  We invited our neighbors over and had a spontaneous bbq. They supplied the most delicious tri-tip and we were in charge of the side dishes. Since the weather was so lovely, I didn't want to prepare anything too heavy. ...
Continue Reading
Salty Dog – Grapefruit Cocktail Recipe
This grapefruit cocktail recipe is fresh and simple, making it my new go to drink. I've always wanted to be the kind of adult that has a "go to" cocktail. The kind of drink you can order wherever you are without feeling like a kid that just turned 21 and is trying all the cocktails. In my mind I envision a scenario where I'm running late to meet my hubby for dinner and when I arrive (looking fabulous of course because this is a dream), he's at the bar and says "I ordered you a drink" and ...
Continue Reading
Spring Asparagus Recipe Ideas
Sharing a few of my favorite asparagus recipe ideas for spring, along with nutrition knowledge for this seasonal veggie. I can always tell when Spring is approaching (hard to tell sometimes in California) because the stores start selling daffodils (one of my favorite flowers) and asparagus is back in season! I haven't always been a huge fan of asparagus. As a kid I think it was one of those vegetables I detested. Possibly because it was usually just steamed until it was a limp, greenish ...
Continue Reading
Deviled Eggs – A Healthier Option
Needless to say it took me awhile to recover and try them again, but after a bit of time, I was back in the deviled egg fan club. With Easter upon us this weekend, I know many people will be pulling out their trusted old deviled egg recipe for family brunch or dinner. Nothing says Easter quite liked baked ham and creamy deviled eggs (let's not forget stale peeps and jellybeans). I created a new recipe for a healthier twist on this old classic. Traditional deviled eggs are usually ...
Continue Reading
6 Tips for Raising Healthy Eaters
Trying to expand their palates beyond chicken nuggets and mac & cheese can be an extremely difficult task. Don't get me wrong, there are some days that Mac & Cheese is all I can find the energy to make because it's quick and I know my kids will eat it (so will I for that matter...why does it have to be so good!!). For the most part though, my kids are what I would consider pretty good eaters.  Like most parents though, there are days that I still struggle with trying to ...
Continue Reading
Seasonal Produce Guide – April
An April Seasonal Produce Guide, organizing the fruits and vegetable choices by color to ensure you "Eat the Rainbow".  Our monthly produce guide is designed to help you choose fruits and vegetables at their peak to include in your meals. Eating produce when it's in season provides their freshest flavor and often at a better price than non-peak produce. Eating fruits and vegetables from a variety of different color groups is also a great way to ensure you are getting all the vitamins ...
Continue Reading
2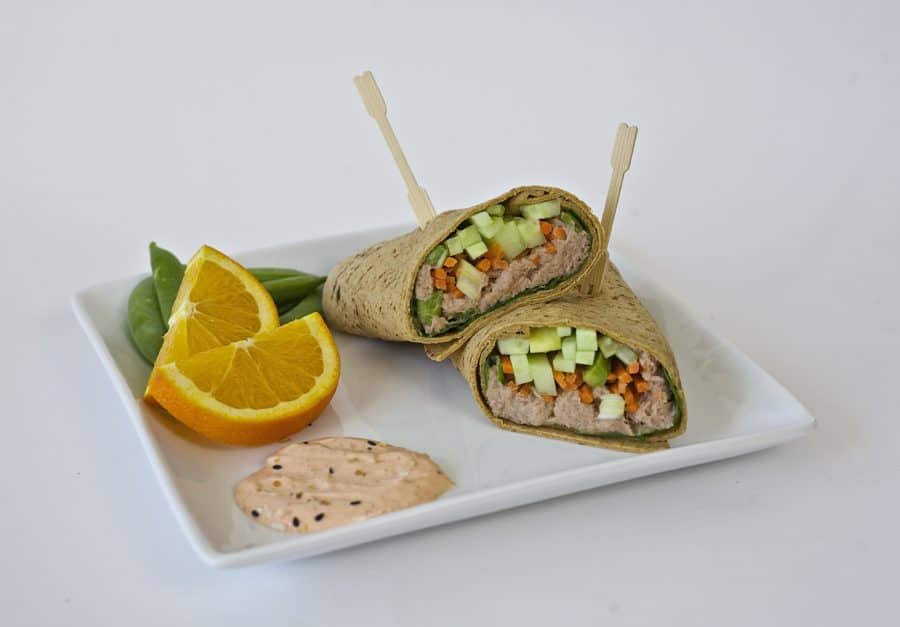 Spicy Tuna Wrap – Healthy Lunch Idea
This spicy tuna wrap recipe combines a tuna fish sandwich with a spicy tuna sushi roll. A great healthy lunch idea that can be taken on the go. Tuna fish sandwiches were a favorite of mine growing up. My mom's tuna salad preparation will always be one of my favorites, but it definitely isn't healthy. It involves canned tuna, lots of mayo, celery, onion and hard boiled egg. Piled high on some white bread and you have one of my favorite comfort foods. As I have become an adult (and a ...
Continue Reading