Mini Brownie Parfaits – Bite Size Dessert
The holidays are upon us, which means a lot of food, drink and celebration!
My motto for the holidays is to enjoy the season, within reason.
Many holiday celebrations involve desserts, which are one of my favorite parts of a meal. So I was excited to find out this month's theme for The Recipe Redux blogging group I belong to was to share a healthy holiday dessert that we'll be sharing with family and friends.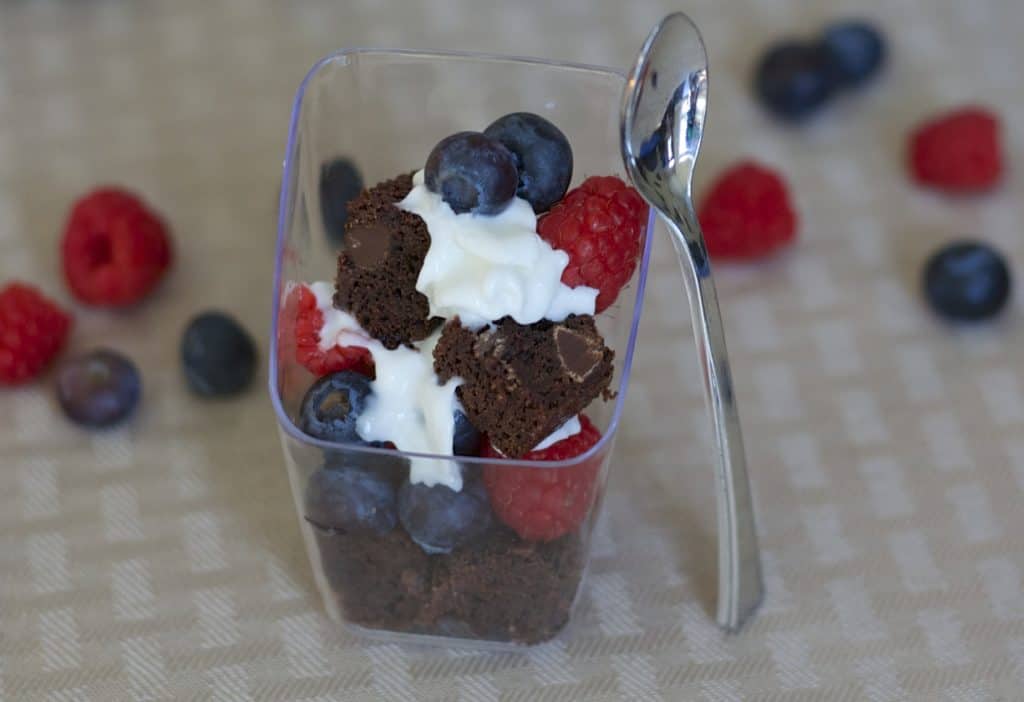 I don't skip the desserts during the holidays because pumpkin pie, cakes, and cookies are some of my all time favorite desserts. However, I try to remember the following tips so I don't over indulge:
Choose your favorites and skip the rest
If there is a plethora of desserts at a party, I find my top one or two to enjoy
No use wasting calories by eating a dessert that you just find so-so, save it up for one that you truly enjoy
 Be Careful of Portion Sizes
Often times desserts can be very rich and a few bites will satisfy a sweet tooth
Consider sharing a slice of pie with your spouse or just having a few bites of cake instead of a whole piece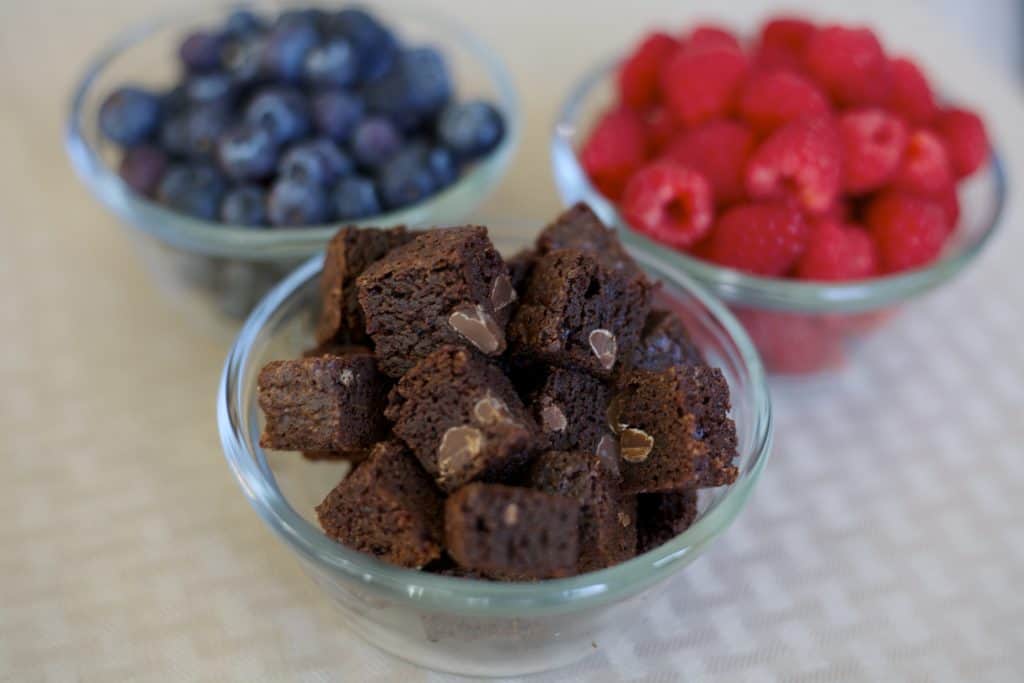 These Mini Brownie Parfaits are the perfect dessert for the holidays. The chocolate brownies are sinfully delicious and the portion size is just enough to satisfy your sweet tooth.  Adding fresh berries gives the dessert a natural sweetness and offers a healthy twist to this treat. A dollop of fresh whipped cream finishes off the parfait. The end result is a bit of chocolate, a bit of sweet fruit, and a creamy dollop of whipped cream.
I found these cute little parfait cups and spoons at the grocery store of all places. I've seen them at party supply stores as well. Offering a smaller portion of dessert is a great way to indulge this holiday season without going overboard.

Loading InLinkz ...
Ingredients
1 pan brownies (I used boxed mix)
1 pint blueberries
1 pint raspberries
1/2 pint whipping cream
Method
Ensure brownies are cooked and cooled before assembling dessert
Cut brownies into bite size pieces (they have to fit into your small serving container)
Prepare whipping cream according to instructions on container
To assemble desserts, layer brownie bites on bottom, top with fresh fruit, add dollop of whipping cream
Repeat again with second layer, if space allows in your serving containers
Additional Info
I used boxed brownie mix, but you could prepare from scratch if you prefer Any type of small fresh fruit could be used
1 Comment
[…] Mini Brownie Parfaits | The Domestic Dietician […]