Salty Dog – Grapefruit Cocktail Recipe
This grapefruit cocktail recipe is fresh and simple, making it my new go to drink.
I've always wanted to be the kind of adult that has a "go to" cocktail. The kind of drink you can order wherever you are without feeling like a kid that just turned 21 and is trying all the cocktails.
In my mind I envision a scenario where I'm running late to meet my hubby for dinner and when I arrive (looking fabulous of course because this is a dream), he's at the bar and says "I ordered you a drink" and the bartender delivers something sophisticated, like a whiskey neat or scotch & soda.
It's taken me a long time to realize that neither of those are ever going to be "my" drink. I can't even stand the smell of scotch. The closest I can get to whiskey is a whiskey sour, with extra cherries. Definitely doesn't scream "sophisticated adult".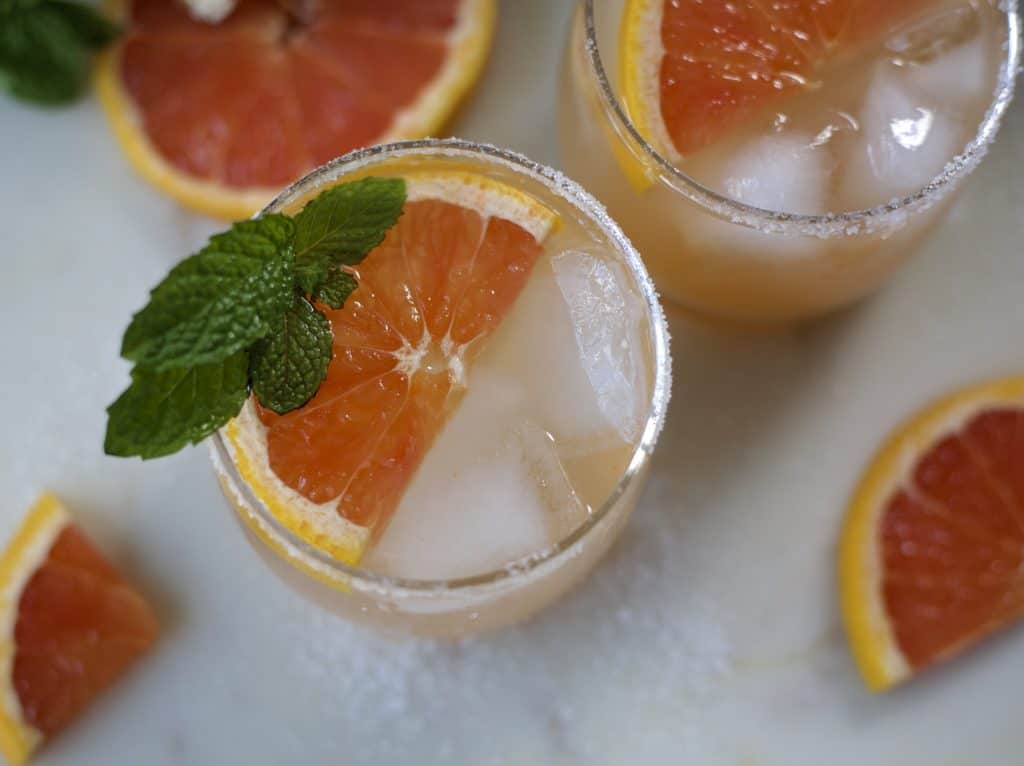 Enter the salty dog. Silly name, but delicious grapefruit cocktail. It's a far cry from my scotch on the rocks dream, but a major step up from my standard Coors Light order.
A Salty Dog is simply vodka and grapefruit juice on ice, with a salted rim. If you opt for no salt, the cocktail then becomes a Greyhound.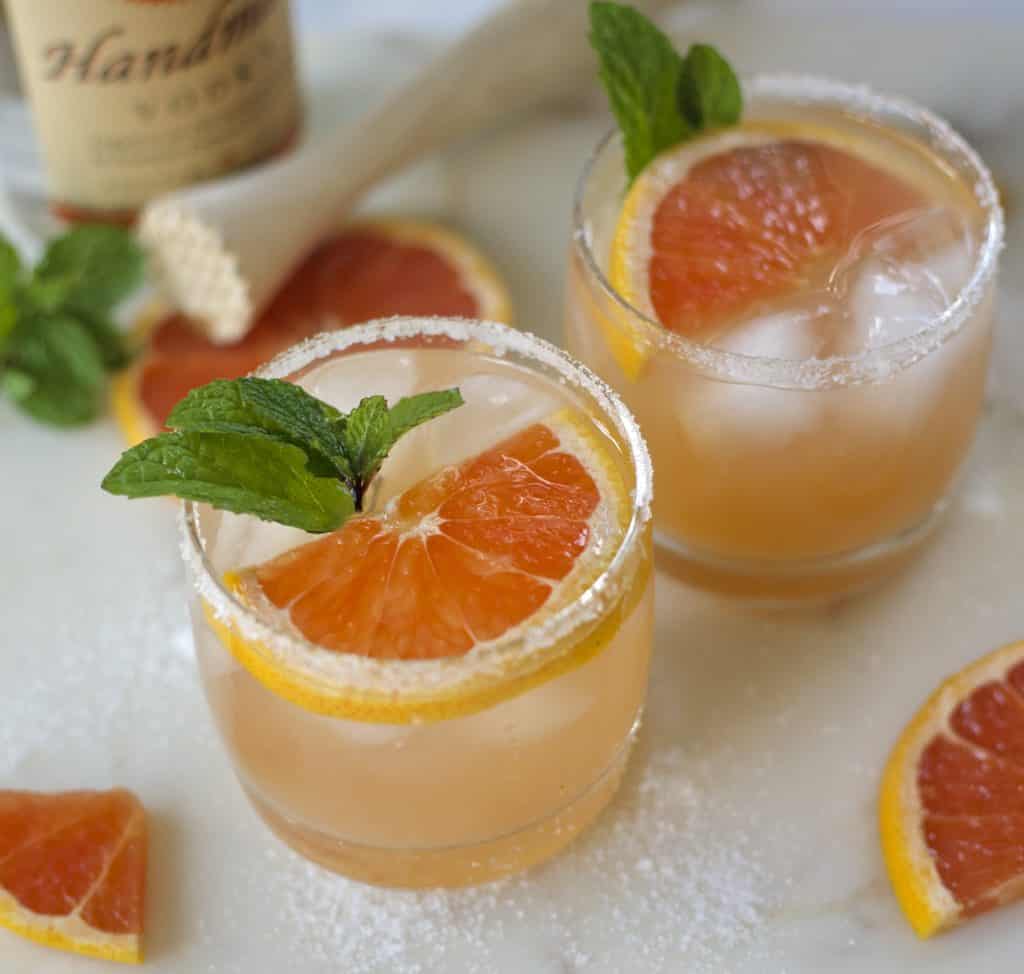 Since grapefruit is currently in season, it makes the perfect spring cocktail!

Salty Dog - Grapefruit Cocktail Recipe
Author:
Brynn at The Domestic Dietitian
Ingredients
3 ounces grapefruit juice, fresh squeezed is best
1 ounce vodka
ice
salt (for rim of glass), optional
Instructions
Take slice of grapefruit and rub around rim of glass
Dip glass rim in shallow bowl of salt
Fill glass with ice
Add vodka then grapefruit juice
Stir and Enjoy!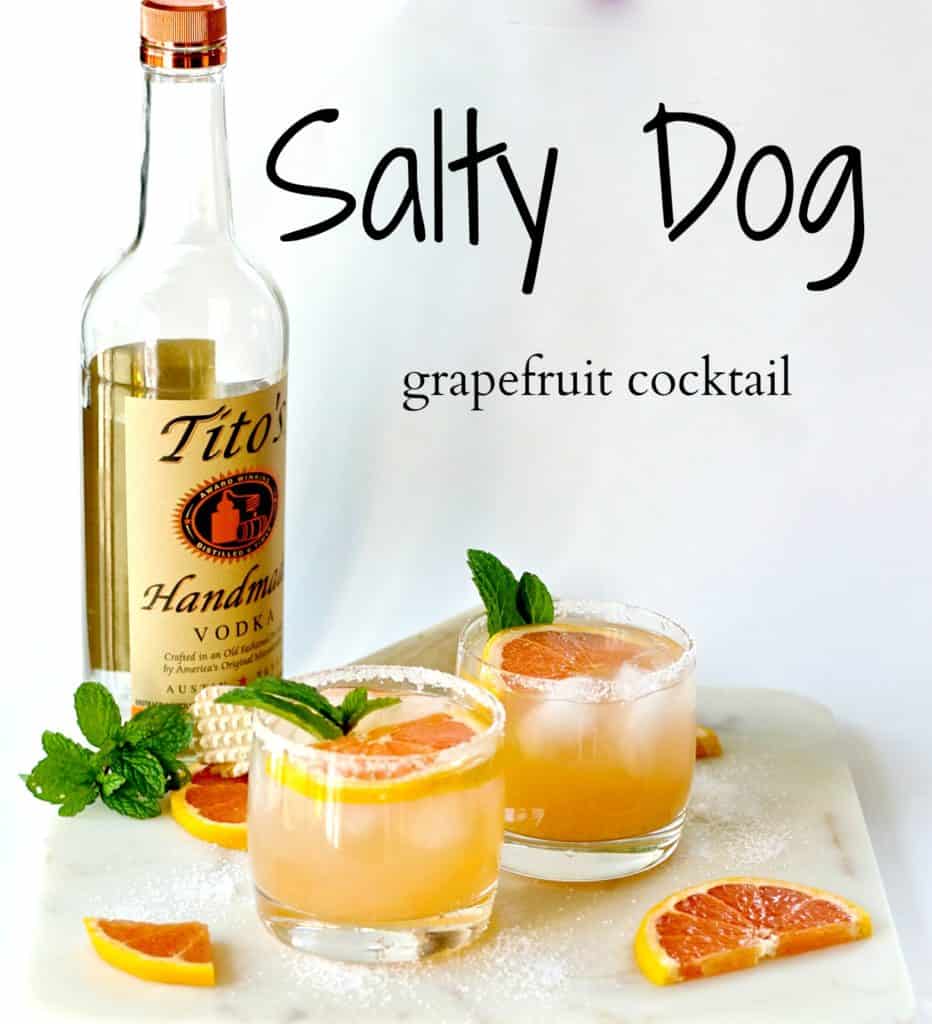 Looking for some other great cocktail recipes this weekend?
No Comments