0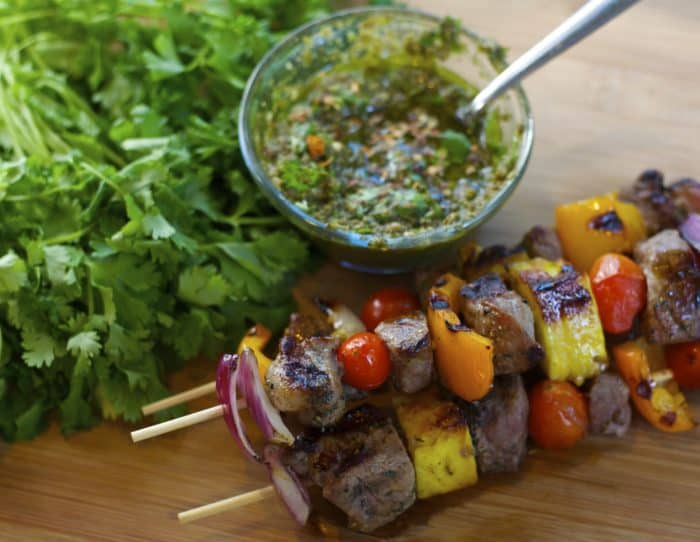 Grilled Steak & Pineapple Skewers – Healthy Grilling
This Grilled Steak & Pineapple Skewers recipe was originally posted last summer, but recently won a Healthy Griller Award from Wayfair! It was featured in this fantastic Healthy Grilling article, featuring some delicious recipes and healthy grilling tips from fellow food bloggers. Along with focusing meals more on vegetables and starting the Meatless Monday movement at our house, I've been trying to add more fruit to our actual meals. We eat fruit (the kids especiall...
Continue Reading
4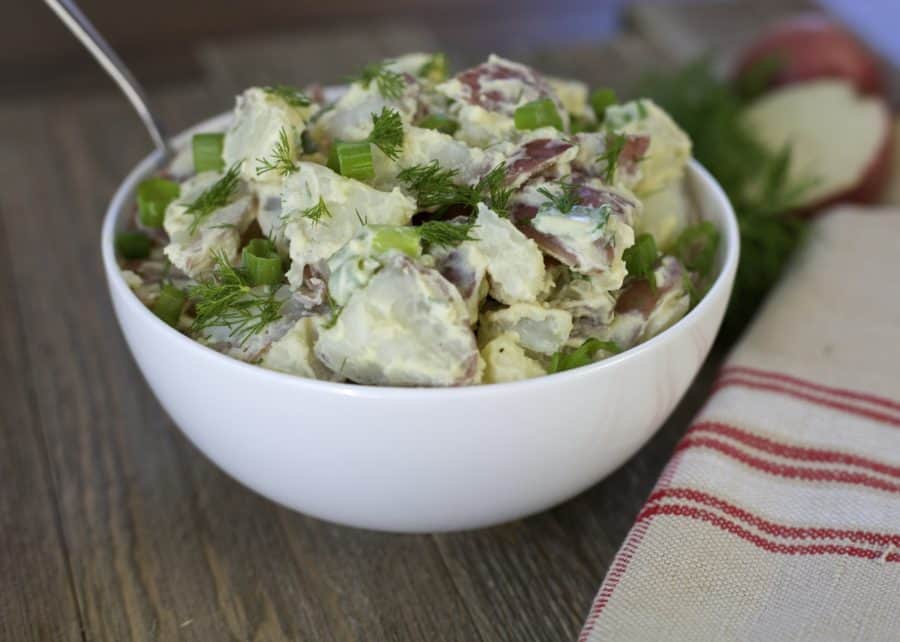 Healthier Creamy Potato Salad #RecipeMakeover
In my opinion, Memorial Day officially kicks off BBQ Season. If you are anything like my family, we spend a lot of time firing up the grill and eating outdoors. When I teamed up for #RecipeMakeover week, I decided to take a few of my favorite Summer BBQ recipes and try to create healthier versions of these classic dishes. I'm kicking it all off with my favorite BBQ Side Dish...potato salad. There is just something about potato salad that I love. However, traditional potato salad is ...
Continue Reading