14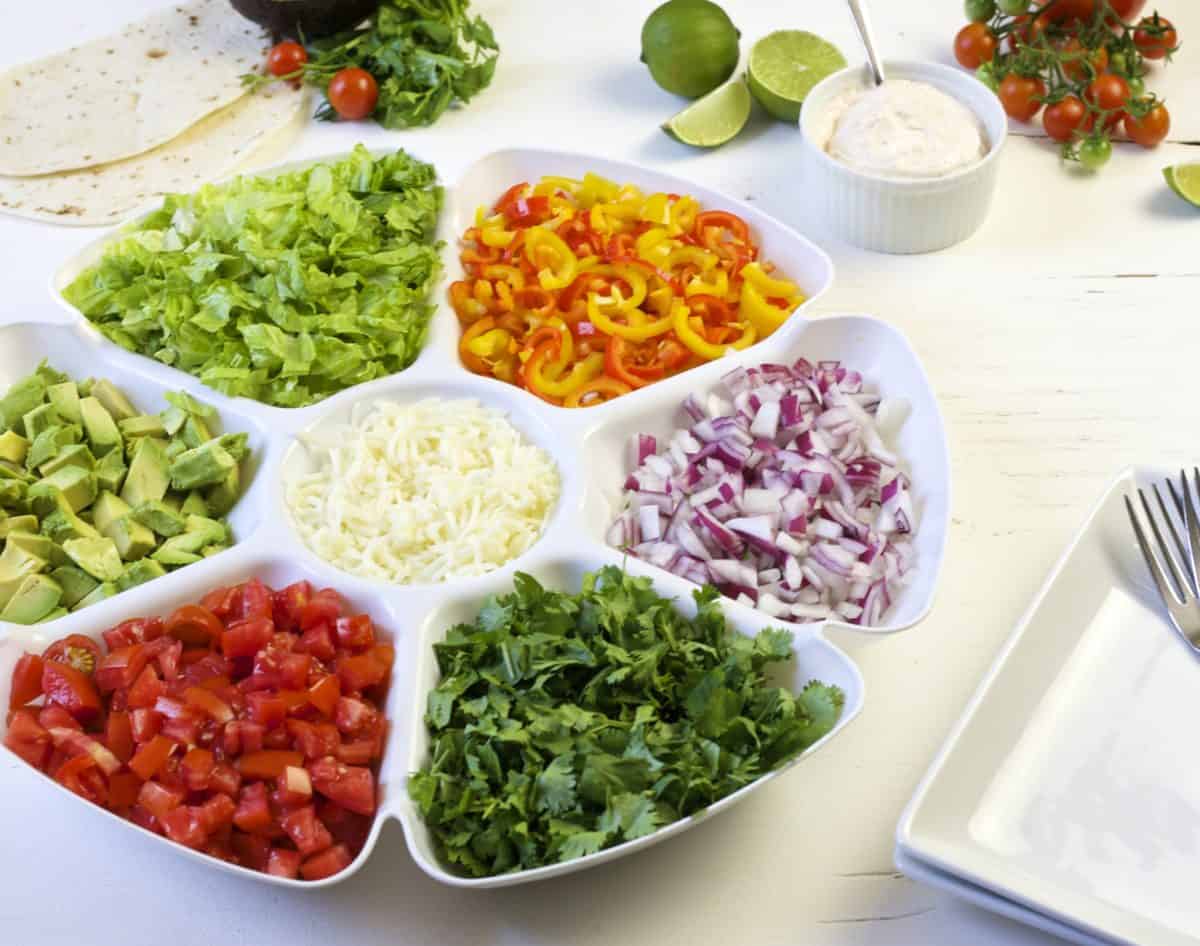 Family Style Dinner – Build Your Own Burrito
This Build Your Own Burrito bar recipe is a simple, healthy and fun family style dinner that everyone will love, even picky toddlers.
Continue Reading
4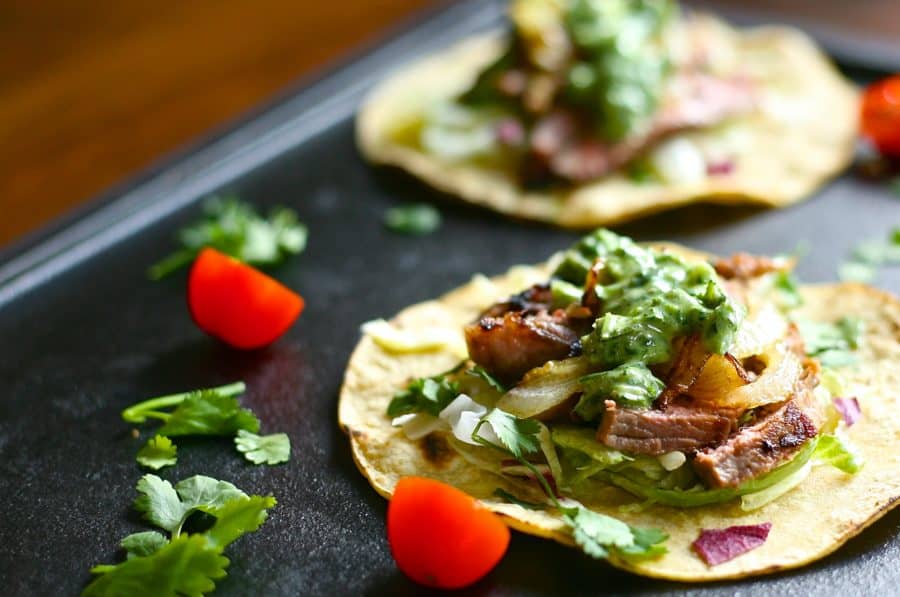 Grilled Steak Tacos with Herb Sauce
Cinco de Mayo is right around the corner and that means tacos! If you are looking to make tacos but still want to maintain your healthy lifestyle, here are a few tips: Omit the Sour Cream and Cheese Consider using Greek Yogurt in place of sour cream (or a mixture of 1/2 sour cream and 1/2 greek yogurt) Cheese tends to be high in fat and sodium, if you add a lot of flavor to the tacos, you won't even miss the cheese Add healthy fats with fresh avocado Grill your ...
Continue Reading
2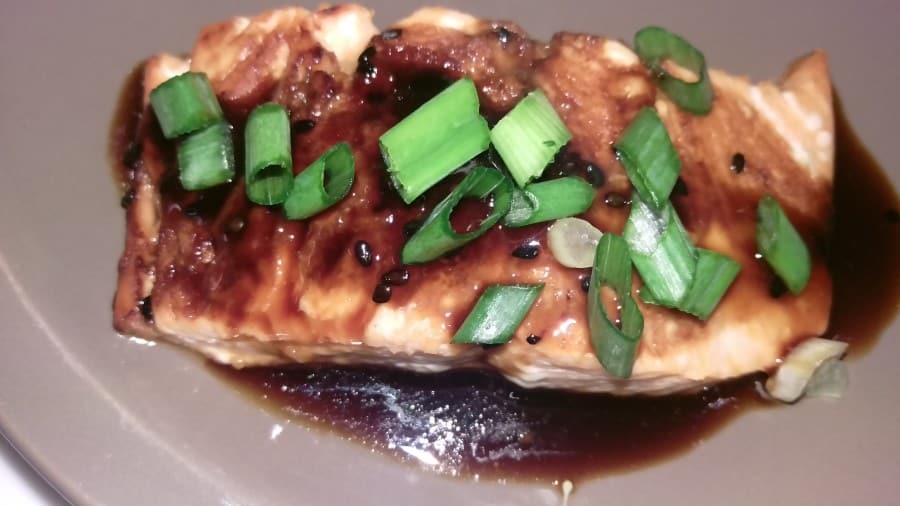 Broiled Teriyaki Salmon
I don't know how I've gotten this far in life without ever broiling fish....it's so quick! You don't have to wait for the oven to preheat (for some reason my oven takes forever to heat up!!!), it's fast cooking, and makes the fish taste great. Last night I whipped up a quick broiled salmon using ingredients I had on hand for a light marinade. It came out great! The broiling helps the top of the fish get nice and seared while the inside is so flaky and delicious! I left the marinade ...
Continue Reading
0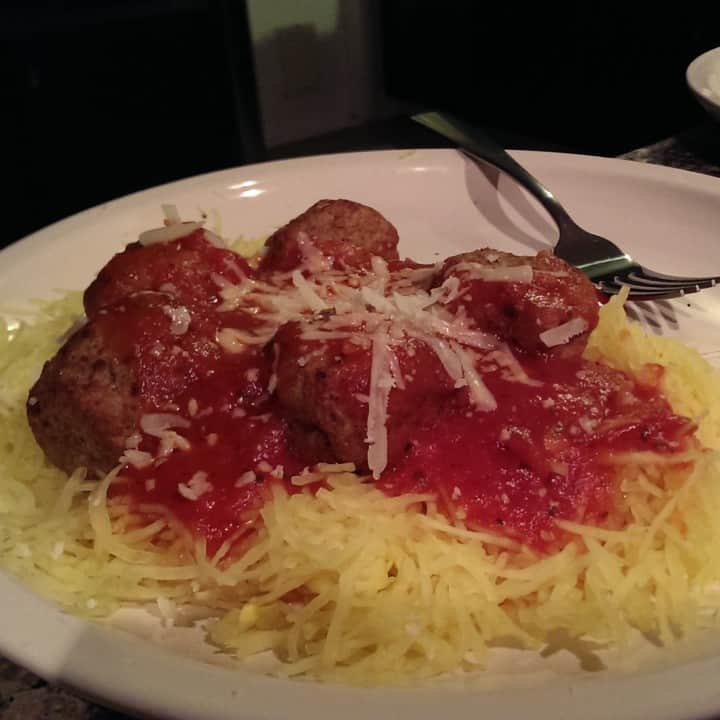 Cloudy with a Chance of Meatballs
When I get up in the morning, I like to pretend it's a chilly fall day by wearing soft flannel shirts, lighting candles, putting socks on...and then switch back to my T-shirt and flip flops after 11am when the sun comes out. But I have faith that fall days are near and this Spaghetti Squash with Meatballs is a perfect fall evening meal. It takes some time to cook, but there isn't much prep and not a lot of ingredients involved, so once it's in the oven it pretty much takes care of itself....
Continue Reading
Chicken & Spinach Meatballs – Flavors of Fall
This recipe has become a go-to in my house and it fits with this week's fall theme because it just screams "cozy dinner" to me. I can picture serving it on a rainy weeknight, with a glass of red wine, candles lit, maybe some jazz playing in the background....that's my dream dinner world. In real life, there is probably a football game on tv, cheerios leftover from breakfast stuck on the table, and not a candle in sight. But a girl can dream! These Chicken & ...
Continue Reading
0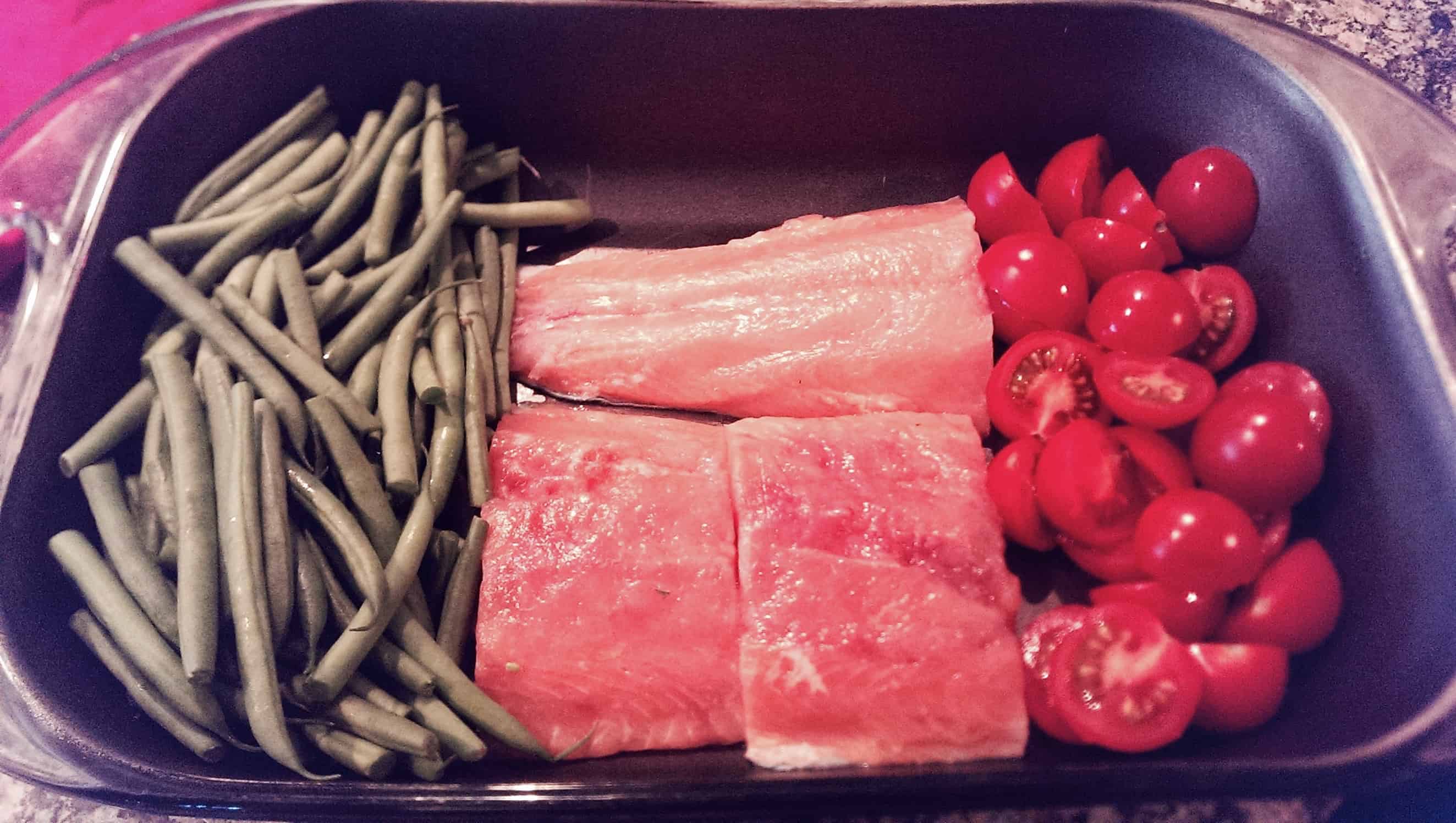 1 Dish Wonder!
I absolutely HATE doing the dishes! I'm sure no one really "loves" washing pots and pans, but I really despise it. I'll almost do anything else to get out of washing dishes...take out the garbage, change the baby's diaper, switch the laundry, even voluntarily watch The History Channel (my nemesis). I especially hate washing pots and pans that have dried food stuck on them. That's why this recipe is perfect! I found this recipe on Pinterest (seriously, how did we find new ...
Continue Reading