6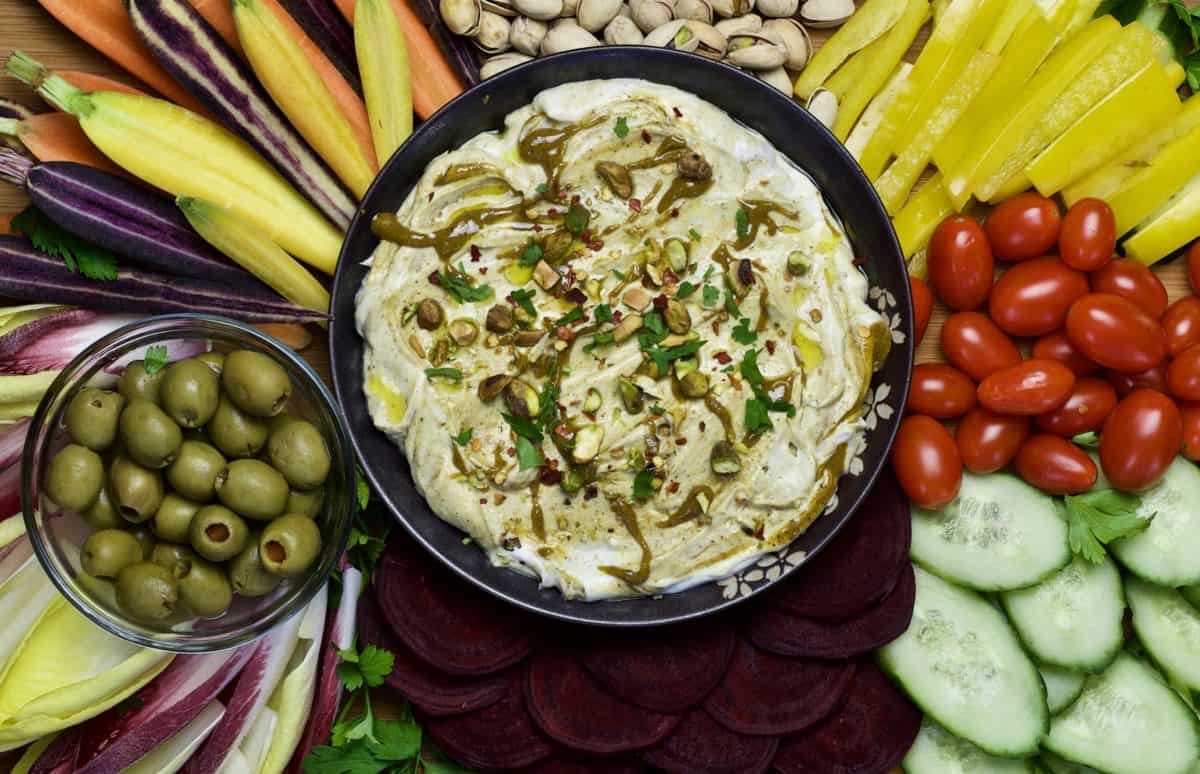 Pistachio Yogurt Dip
Creamy and delicious Pistachio Yogurt Dip is the perfect mediterranean inspired hearty healthy dip to accompany vegetables, fish, or even on top of sandwiches. 
Continue Reading
5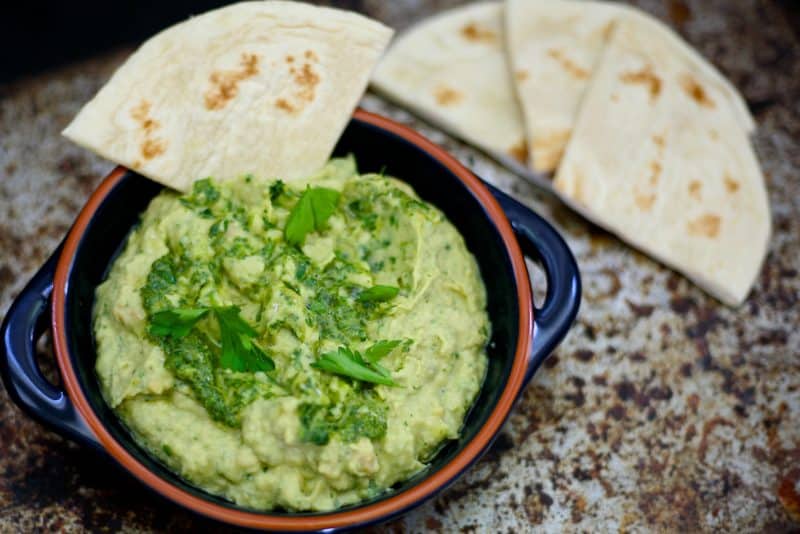 Bringing the heat with harissa
My husband (Dan) is the king of spicy foods....you can't really make a food hot enough for him. He orders Thai food that is so spicy the smell alone brings tears to my eyes and he doesn't think it's spicy at all. I, on the other hand, am a total weenie when it comes to spice. I stumbled across this recipe for Green Harissa Avocado Hummus  and have become hooked! If you aren't familiar with harissa, it's a sauce that is usually red in color (there are many variations though) and ...
Continue Reading
0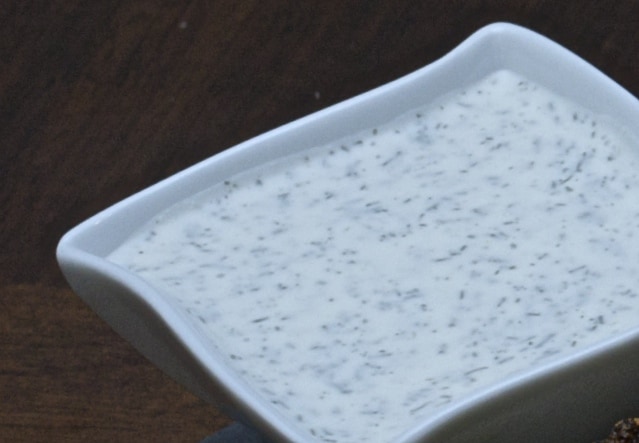 Greek Yogurt Ranch Dip
Sometimes we have the best intentions of eating a "healthy" meal but then we ruin all that effort by drowning our food in high calorie/fat/sugar dressings or dips. I made this Greek Yogurt Ranch Dip to accompany some chicken wings I made and it was great! Don't get me wrong, it isn't Ranch but it tastes pretty darn similar and uses Greek Yogurt and Spices instead of things like mayo, sour cream and preservatives like some ranch dressings contain. Let me know if you try it, my recommenda...
Continue Reading
0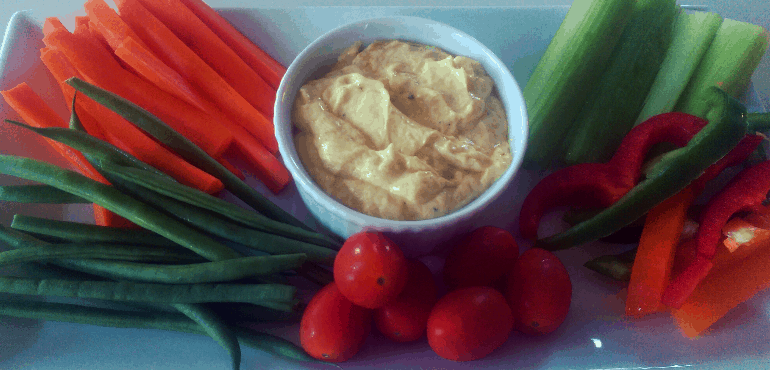 Stepping Up your Veggie Platter Game
Raw veggie platters are a great way to increase your daily consumption of vegetables and can provide a quick side-dish for lunch, an appetizer, or last minute snack. There are so many vegetable options available when making a platter, which makes it a great way to eat an assortment of different colored vegetables. The one downfall with veggie platters is the dip, usually ranch, which is loaded with calories and fat. So with each dip into the ranch, you are decreasing the benefits ...
Continue Reading