0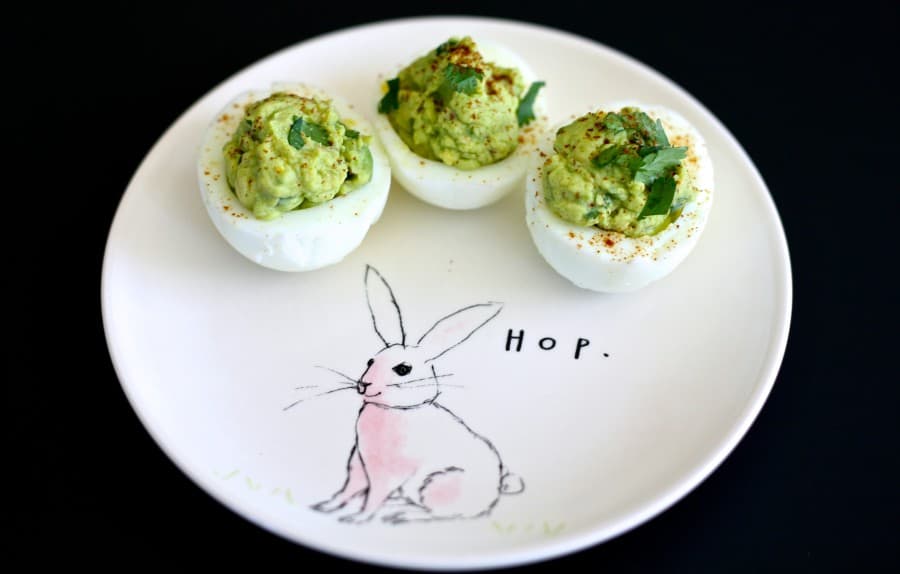 Deviled Eggs – A Healthier Option
Needless to say it took me awhile to recover and try them again, but after a bit of time, I was back in the deviled egg fan club. With Easter upon us this weekend, I know many people will be pulling out their trusted old deviled egg recipe for family brunch or dinner. Nothing says Easter quite liked baked ham and creamy deviled eggs (let's not forget stale peeps and jellybeans). I created a new recipe for a healthier twist on this old classic. Traditional deviled eggs are usually ...
Continue Reading
1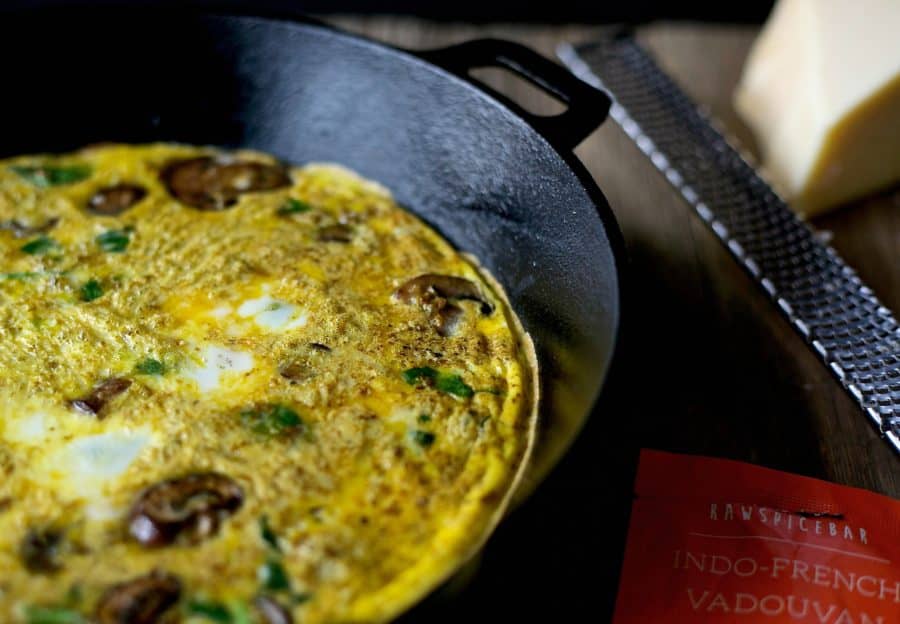 Spicy Mushroom Spinach Frittata
This Spicy Mushroom Spinach Frittata recipe featuring Raw Spice Bar is the perfect brunch recipe! Disclosure -I received free samples from Raw Spice Bar however I was not compensated and all opinions expressed are fully mine.  Whoever invented Brunch should be given a nobel prize. It's honestly the best idea ever. A late weekend breakfast that includes foods of all kinds, including cocktails. What's not to love! I love hosting brunch at my house.  I used to get very stressed when ...
Continue Reading
Elevating Eggs to Fancy Status
My husband travels a lot for work, so once I get the kids to bed at night (not an easy task at all!!), I definitely do not feel like cooking a big dinner for myself. I often grab some eggs to make an easy and quick dinner that is filling and nutritious. Let's face it, some nights I'm satisfied with scrambling up a few eggs and eating them right out of the pan (no shame...usually standing right over the stove with a glass of wine in hand!). But other nights I want to actually feel like ...
Continue Reading
5 Ways to Beat Egg Boredom
I am the type of person that looks forward to meals and cannot eat the same thing over and over again without getting insanely bored. My husband on the other hand can eat plain old scrambled eggs for breakfast everyday for the rest of his life and never get bored, but let's face it, he is strange. I'm sharing a few of my favorite egg based recipes/ideas to jazz up your morning routine to beat egg boredom. They are easy and quick...requirements for busy mornings when you have to locate ...
Continue Reading
Boosting Your Breakfast with Eggs
I could write pages and pages about the egg-cellent benefits of eggs (get it?!?) but instead I thought I'd break (or should I say crack....like an egg??) it up and start with a summary of the benfits, share some egg recipes that I love, and some tips to including more eggs in your meals. I'm sure we've all heard that breakfast is the most important meal of the day. While I think all meals are important, it is true that eating a good breakfast is especially important. It sets ...
Continue Reading