2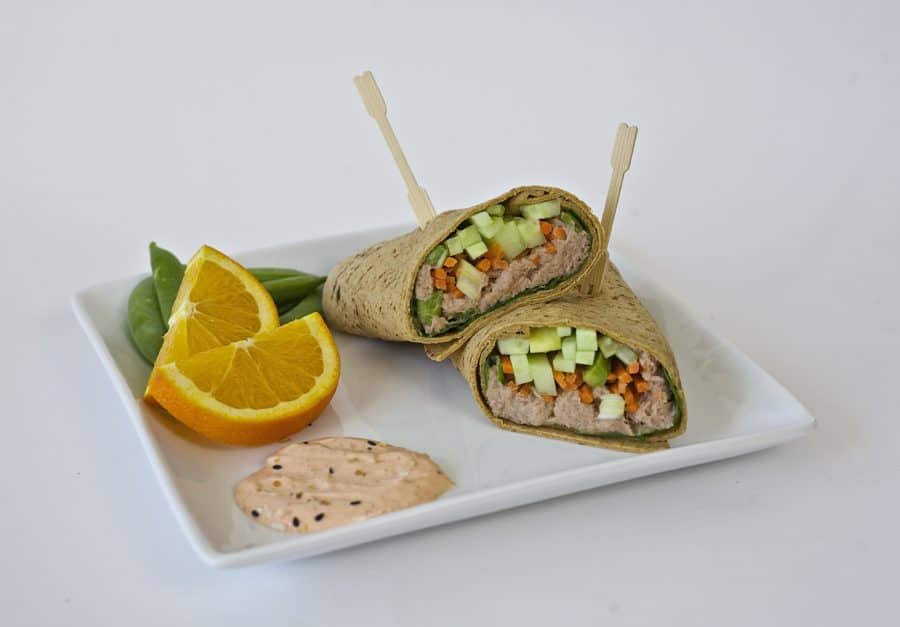 Spicy Tuna Wrap – Healthy Lunch Idea
This spicy tuna wrap recipe combines a tuna fish sandwich with a spicy tuna sushi roll. A great healthy lunch idea that can be taken on the go. Tuna fish sandwiches were a favorite of mine growing up. My mom's tuna salad preparation will always be one of my favorites, but it definitely isn't healthy. It involves canned tuna, lots of mayo, celery, onion and hard boiled egg. Piled high on some white bread and you have one of my favorite comfort foods. As I have become an adult (and a ...
Continue Reading
0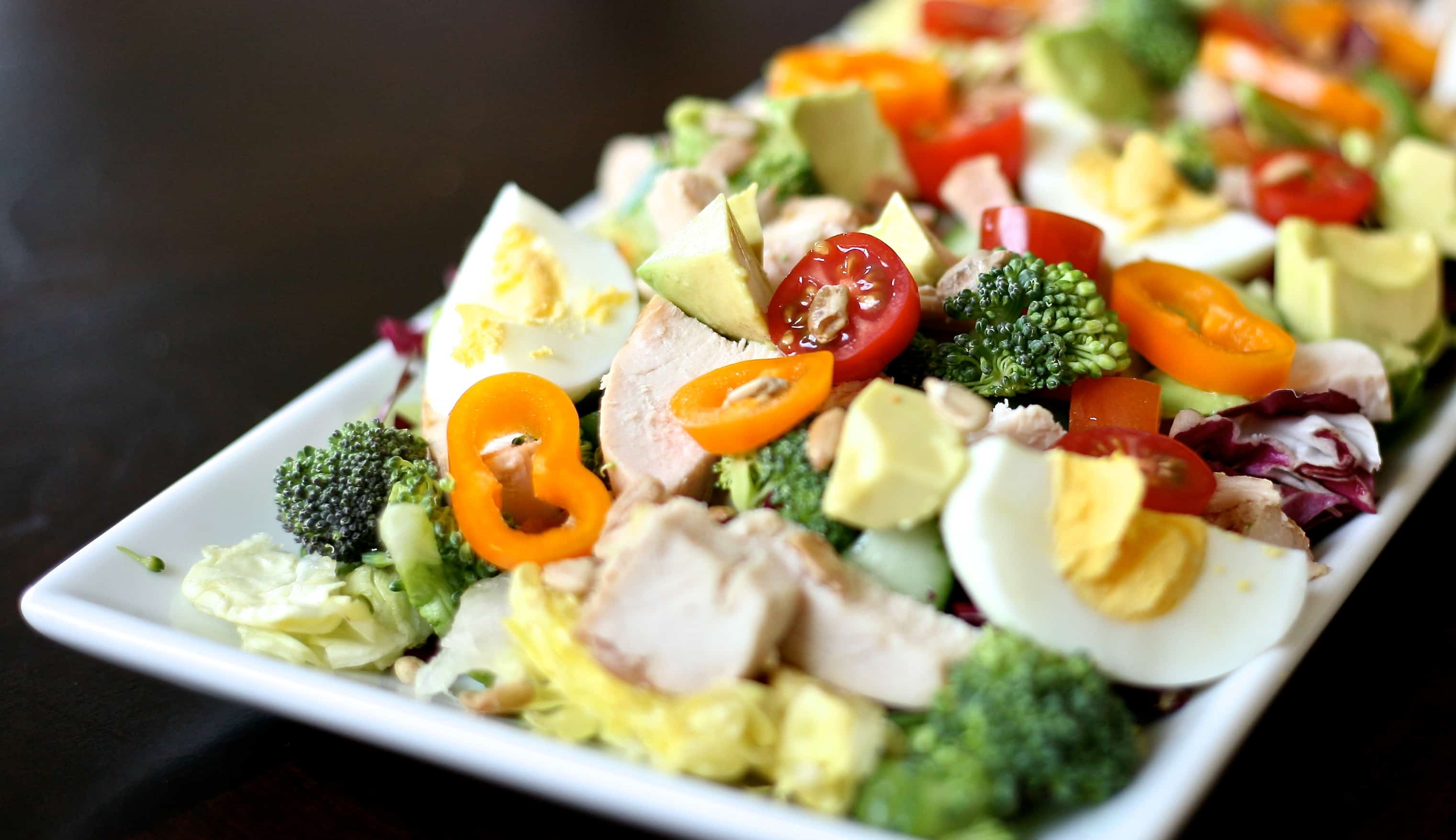 5 Tips for Building a Super Salad
Salads can be a great way to include a lot of fresh vegetables, lean proteins and great flavors into your lunch. The trouble is that people either think to eat "healthy" they need to eat a bowl of plain lettuce or they go the opposite extreme and douse their salad in heavy dressings that pretty much defeat the purpose of trying to eat healthier. Below are 5 great tips for making a healthy, filling and flavorful salad: Start with Superfoods Instead of iceberg lettuce (virtually no ...
Continue Reading
1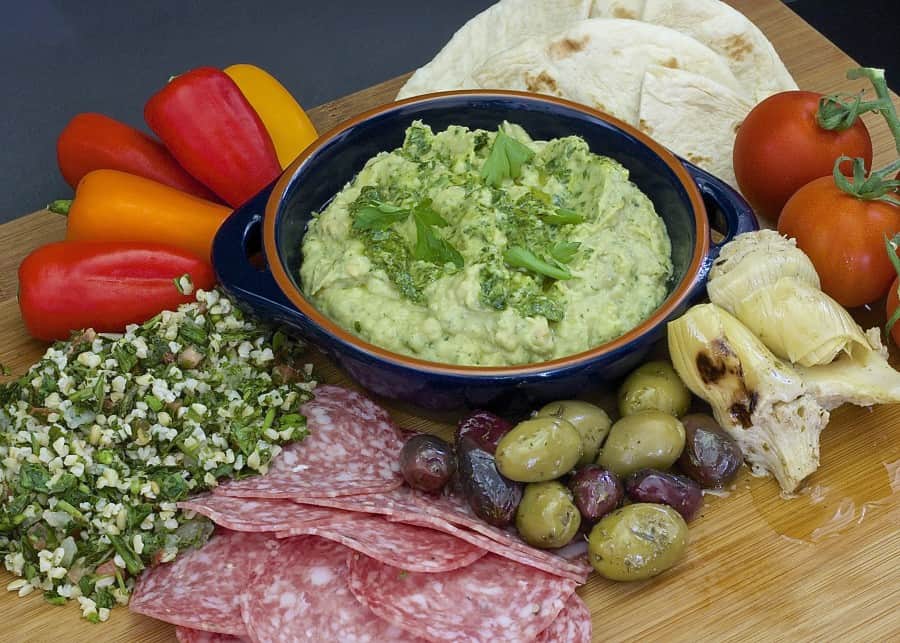 My Favorite Lunch
After joining my family many times for "Cheese and Cracker Night", his opinion was changed and it has since become one of our favorite meals to have together in our house. "Cheese and Crackers" in my family doesn't just mean some sliced cheese served on top of crackers. It's more of a "picnic" inspired meal consisting of salami/charcuterie, fresh bread, assorted cheeses, crackers, fresh fruit such as strawberries and grapes, hummus, olives, etc. It's filling but also light and refresh...
Continue Reading
0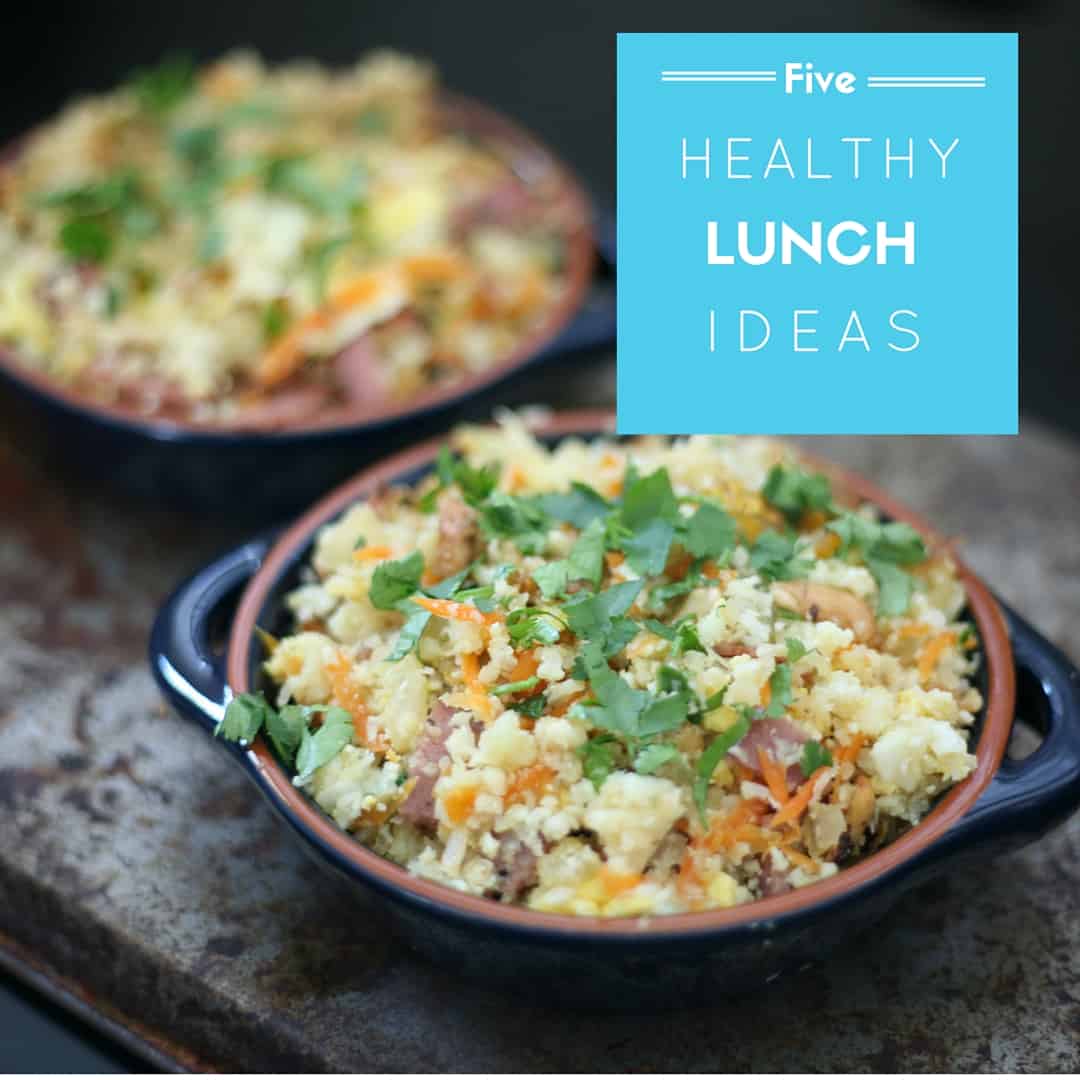 5 Refreshing and Healthy Lunch Ideas
In keeping up with this week's theme of  The Healthy Lunch Challenge, it's important to keep your lunches interesting! There are so many great ideas out there for filling, flavorful, healthy lunches but sometimes it's hard to see past the usual salad or sandwich. Below are 5 ideas to shake up your lunch routine:  1. Wraps Considered an elevated version of a sandwich, wraps offer an array of interesting ...
Continue Reading
1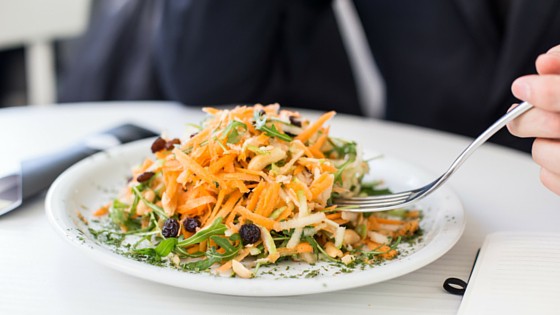 4 Steps for a Healthier Lunch
Back in my 9-5 office working days, packing my lunch usually meant opening the fridge, throwing together a sandwich and grabbing a piece of fruit on my way out the door in the morning. Then noon would roll around and when I finally had a chance to sit down on my lunch break, I'd be let down when I opened my sad little brown bag and saw a plain old sandwich and lonely piece of fruit. These 4 simple steps can help you take your lunch from a sad little afterthought to a ...
Continue Reading