8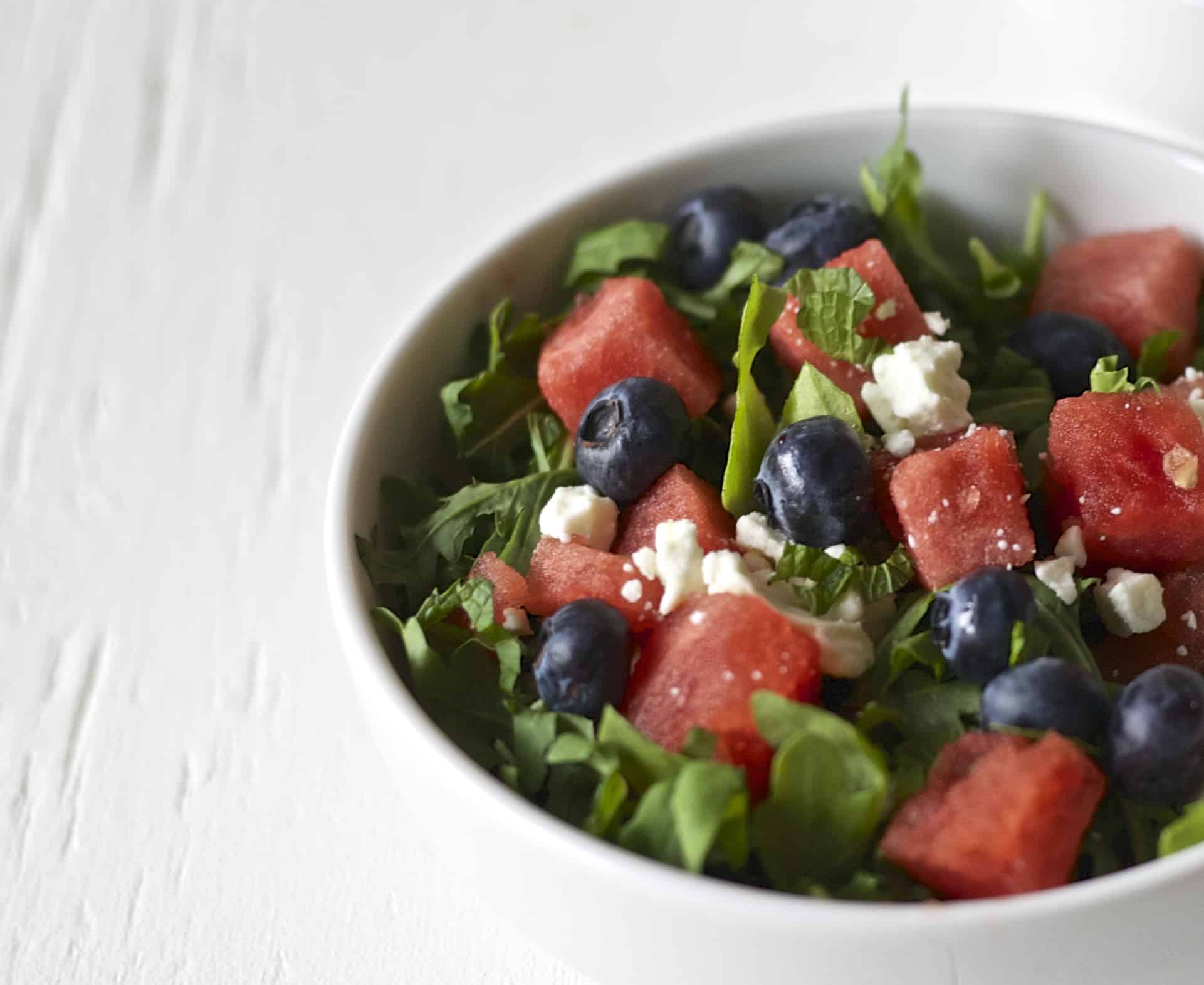 Blueberry Watermelon Salad – Simple Side
This Blueberry Watermelon Salad is the perfect summer side dish. Sweet fruits combine with peppery arugula to create a delicious and fresh salad recipe We are holding onto summer as long as possible around here. It's been relatively easy to do since the last 4 days here in Northern CA have been 110+ degrees!! We lived by the pool this weekend to keep from overheating. We spent the long weekend swimming & enjoying the end of summer before the kids go back to school tomorrow. On ...
Continue Reading
7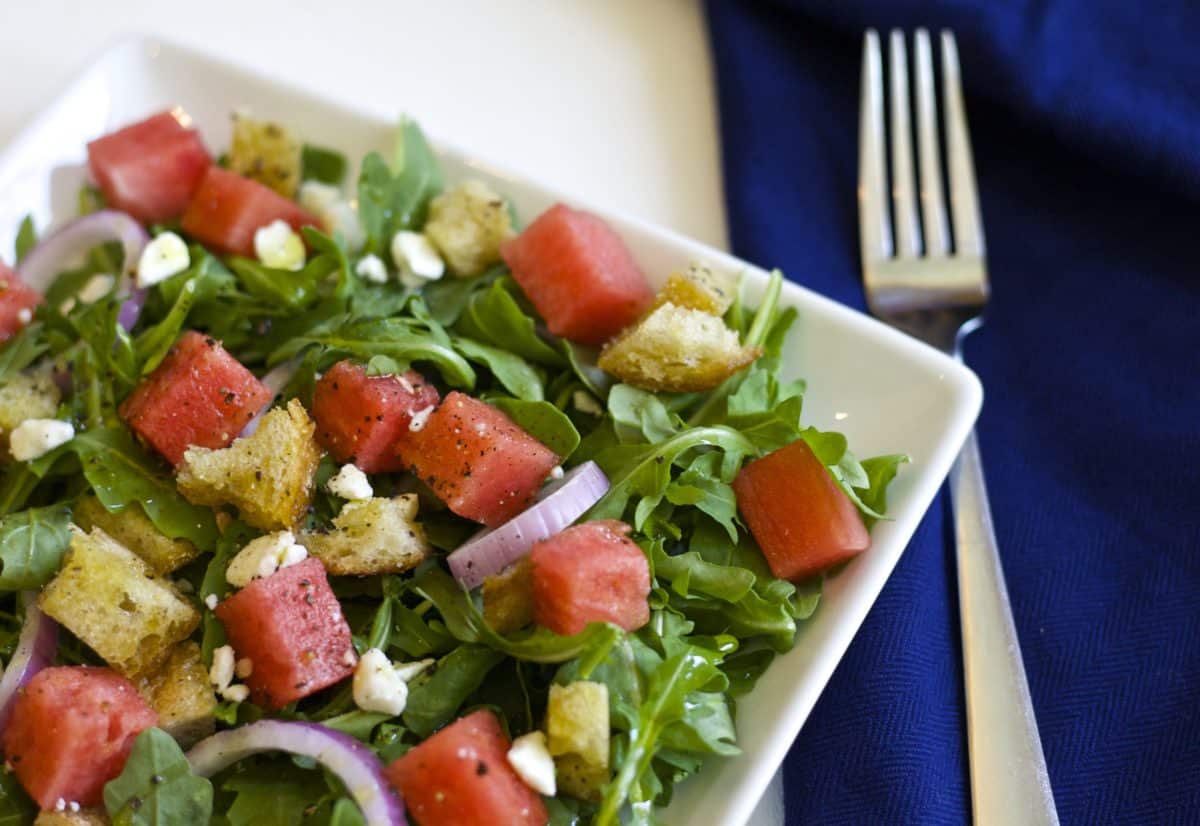 Watermelon Panzanella Salad Recipe
Watermelon Panzanella Salad is the perfect refreshing summer recipe. Crisp arugula combined with juicy watermelon and toasted bread for the ultimate salad. As the weather gets warmer, the last thing I want to do when making dinner is turn on the oven. Ya feel me? Instead, I find myself gravitating towards grilling outside or making refreshing salads in the dog days of summer. This Watermelon Panzanella Salad recipe is one of my favorite to make because - It's so easy, ready in ...
Continue Reading