6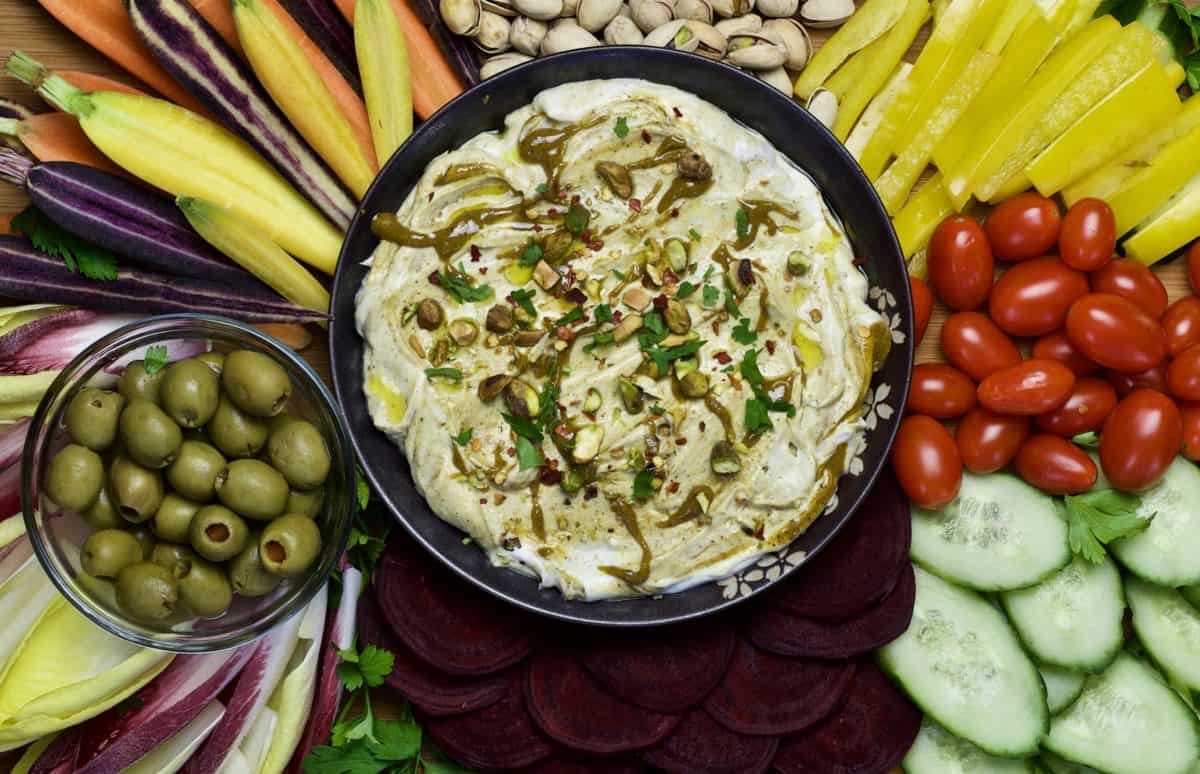 Pistachio Yogurt Dip
Creamy and delicious Pistachio Yogurt Dip is the perfect mediterranean inspired hearty healthy dip to accompany vegetables, fish, or even on top of sandwiches. 
Continue Reading
20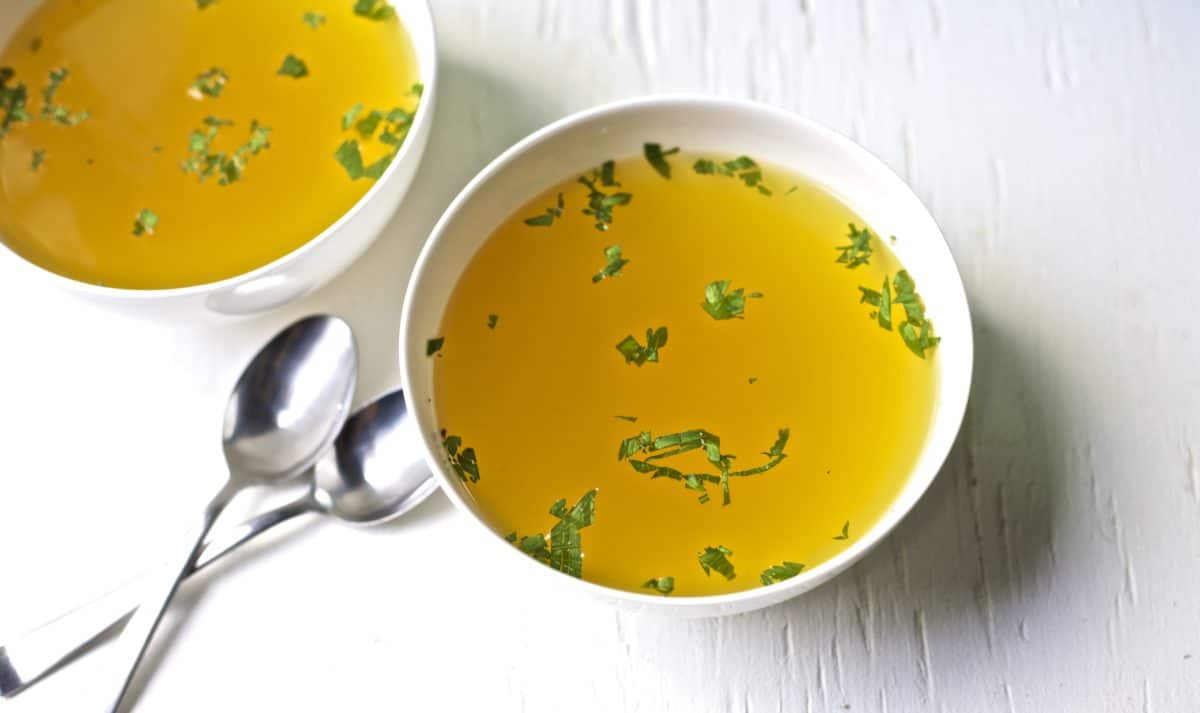 Gut Healthy Turmeric Vegetable Broth
This Gut Healthy Turmeric Vegetable Broth is full of ingredients that improve immune function, reduce inflammation and provide cancer fighting antioxidants.
Continue Reading
12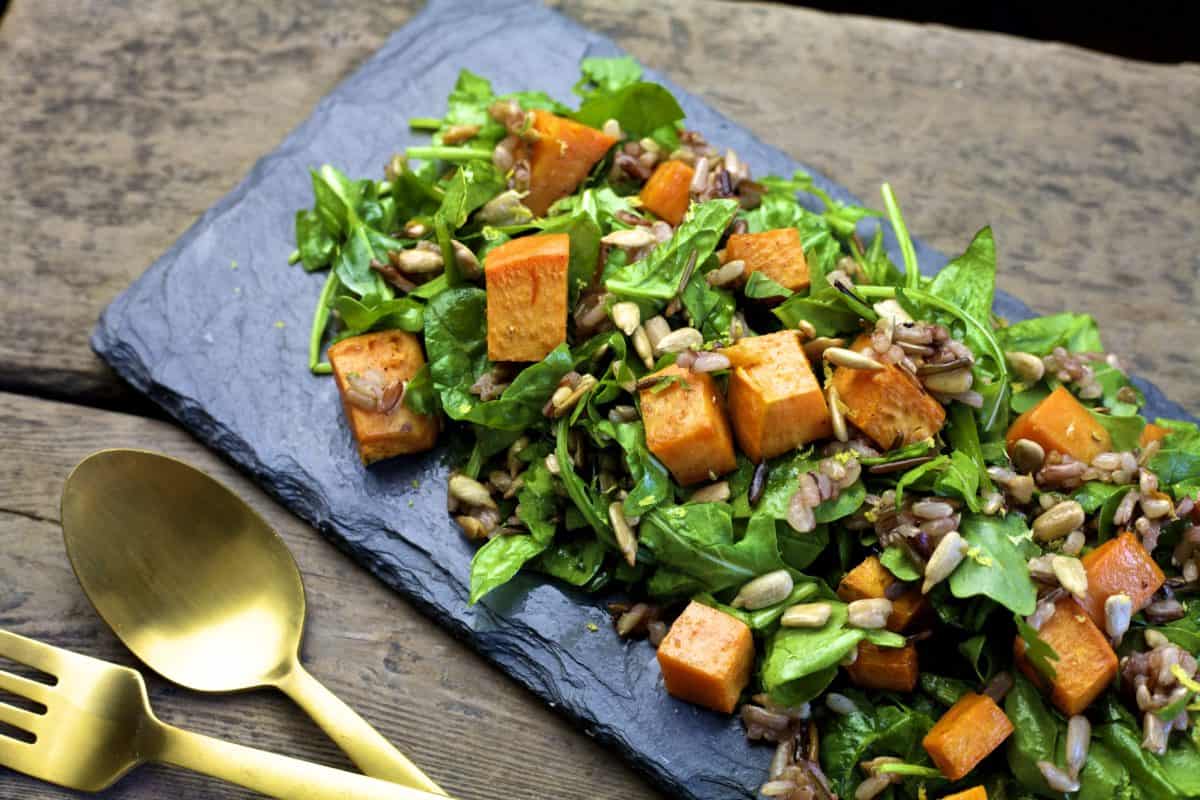 Fall Roasted Sweet Potato Salad
This Fall Roasted Sweet Potato Salad is full of flavor and makes the perfect healthy lunch or vegetarian dinner side dish.
Continue Reading
9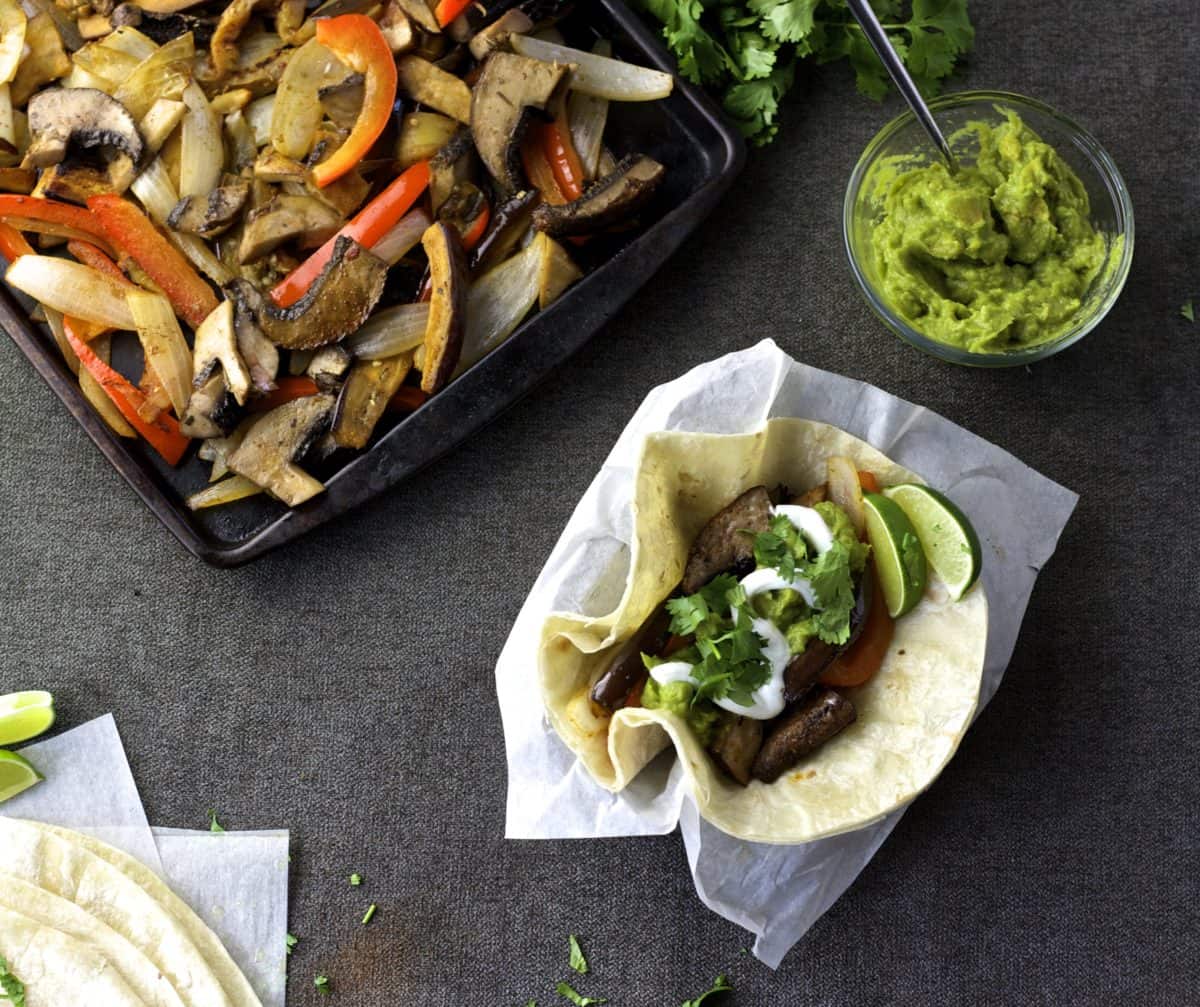 Vegetable Fajita Sheet Pan Dinner
This Vegetable Fajita Sheet Pan Dinner recipe is simple, delicious and ready in less than 30 minutes. Did I mention it all cooks on a single sheet pan?
Continue Reading
14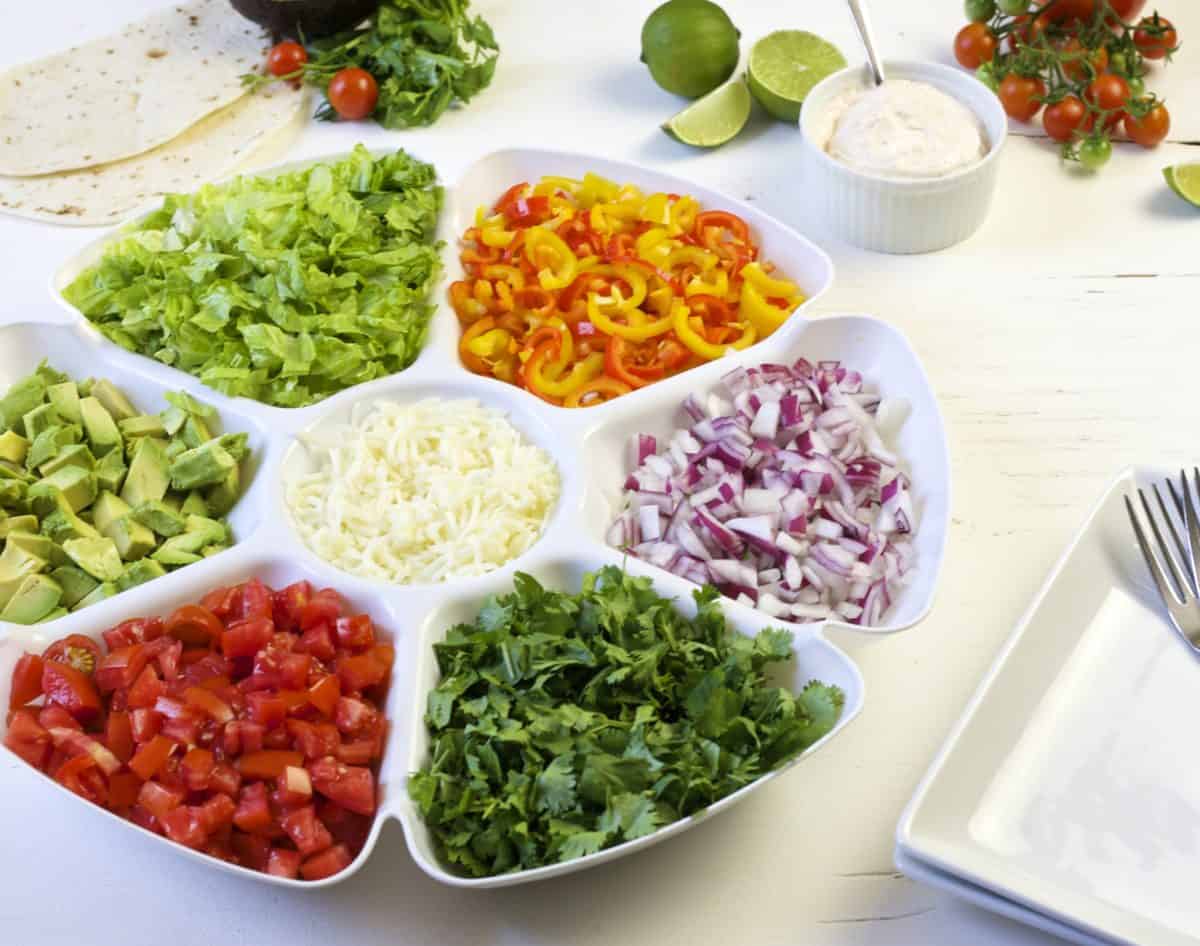 Family Style Dinner – Build Your Own Burrito
This Build Your Own Burrito bar recipe is a simple, healthy and fun family style dinner that everyone will love, even picky toddlers.
Continue Reading
21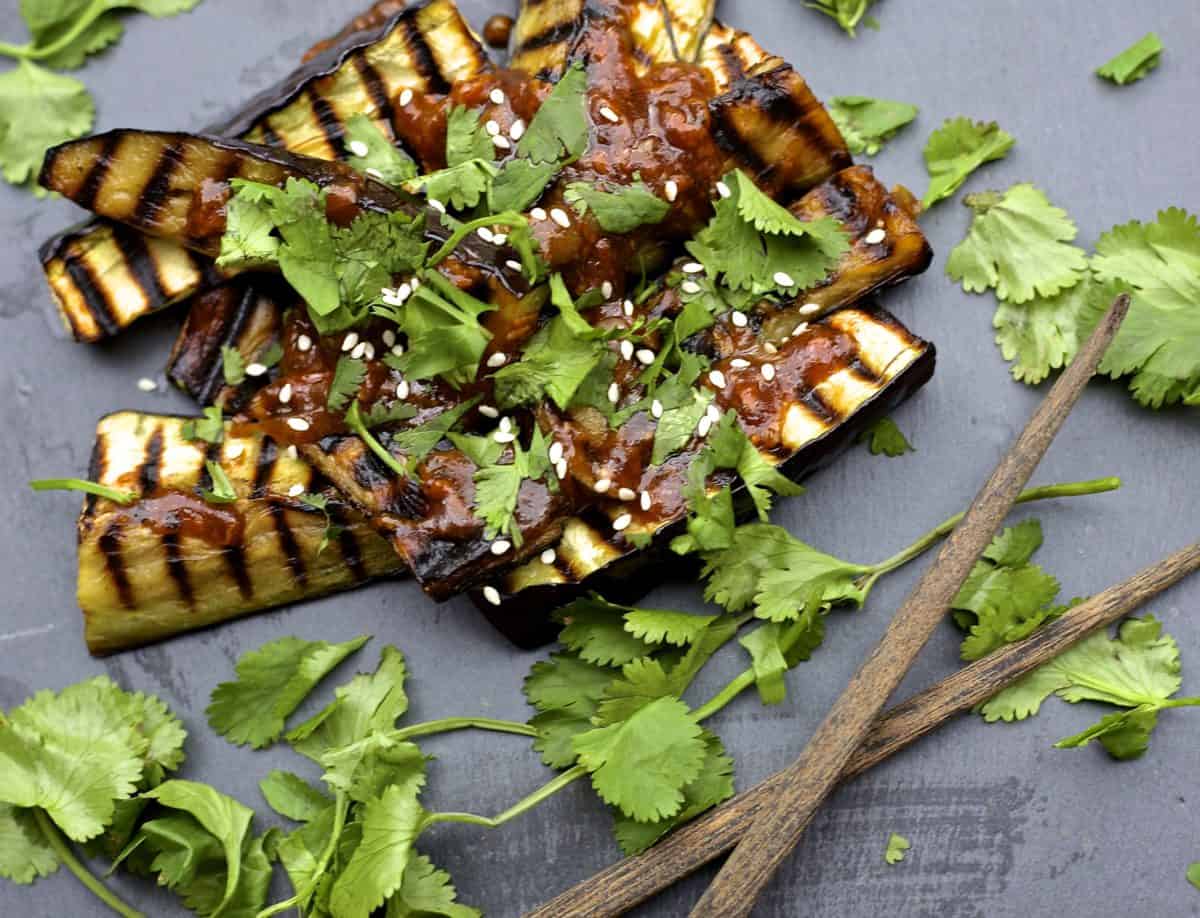 Grilled Sichuan-Style Eggplant – Food Blogger Love
Sharing the Love this Valentine's Day with this Grilled Sichuan-Style Eggplant recipe. Perfect for Meatless Mondays and an easy weeknight dinner dish.  One of the best parts of being a blogger is being a part of the wonderful communities and the people you get to know. There is so much love in many of these communities, full of people supporting each other and hoping for each other to succeed. In honor of Valentine's Day, the #FoodBloggerLove community paired up to make a recipe from a ...
Continue Reading
5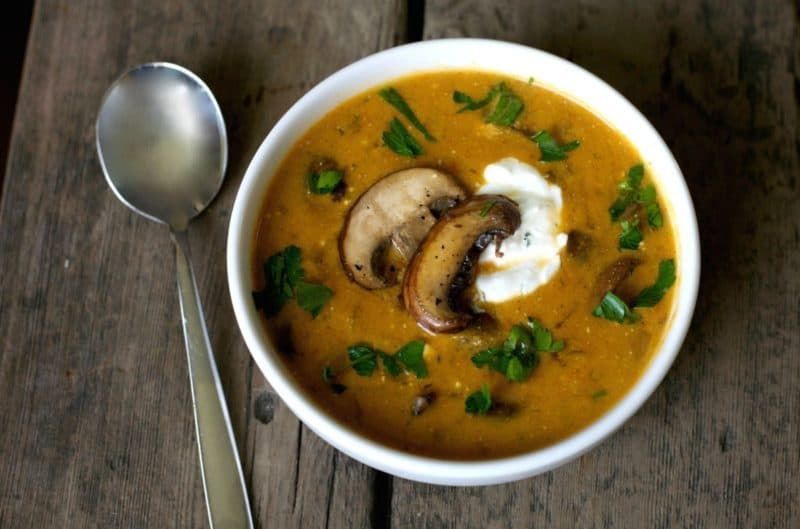 Hungarian Mushroom Soup Recipe – Meatless Monday
Hungarian Mushroom Soup is the perfect weeknight dinner recipe or Meatless Monday recipe. Completely vegetarian but so hearty, filling, and budget friendly.  I absolutely love cooking with mushrooms. They add such a great flavor and they give dishes such a hearty feel and flavor. We've been using a lot of mushrooms in our meatless monday recipes. I made this Hungarian Mushroom Soup last week after finding it on Pinterest. The photos are what sold me at first. It's so true that we eat with ...
Continue Reading
Hearty Quinoa Salad – Meatless Monday Recipe
To be completely honest (which I always try to be with you guys), we haven't been participating in Meatless Monday for the last few weeks. I think it was a combination of someone always being sick in our house for what seems like an eternity and just kind of forgetting while meal planning. Now that we are all healthy (knock on wood!), we are back on track with our Meatless Monday goal. You can read about why we decided as a family to join the Meatless Monday movement and our reasons haven't ...
Continue Reading
5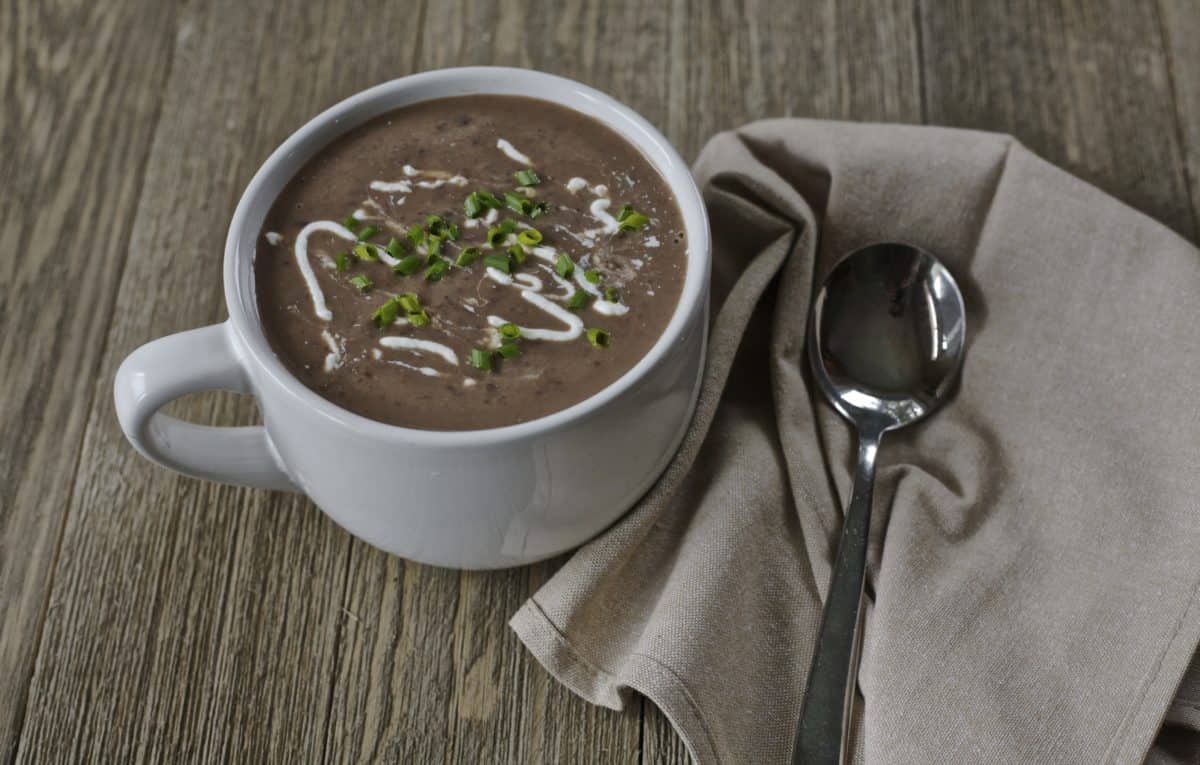 Latin Black Bean Soup – Meatless Monday
This Latin Black Bean Soup recipe makes the perfect accompaniment to dinner, especially for Meatless Mondays. Full of flavor with a little kick, it's easy to make and delicious to eat. My friend Sarah made this latin black bean soup once when we went to house for taco night. I fell in love with the flavor and since then have probably made it about 200 times. And for once that isn't an exaggeration. I have made it so many times that I no longer need to look at the recipe...it's that good! ...
Continue Reading
Pumpkin Gnocchi with Brown Butter & Sage
We are still riding the Meatless Monday train here at our house. I realize it isn't Monday and I'm posting this Pumpkin Gnocchi with Brown Butter & Sage recipe, but we had it for dinner this week and I just couldn't wait to share it. We've had gnocchi many times before at our house but it's always store bought. The kids love it, it's fast and inexspensive. I've jazzed it up (like in this Gnocchi Skillet recipe) but I've been trying to make more meals from scratch lately. ...
Continue Reading
8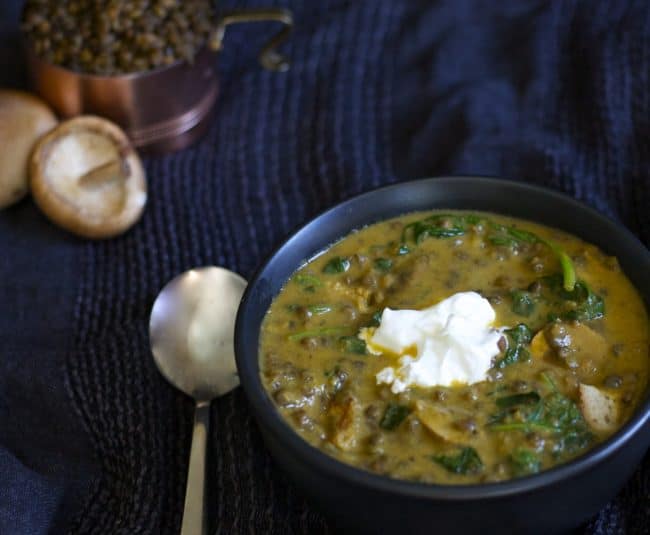 French Lentil Stew – Meatless Monday Recipe
We are still enjoying our Meatless Mondays over here at our house. It's been fun finding and trying new recipes each week. My favorite part has definitely been cutting back on our grocery bill each week by omitting meat in at least one meal. Last week we tried a lentil stew recipe and it was so filling we didn't even need a side dish. I love meals that only use one pot to make and can be served in a single bowl. Mostly because it means less dishes to wash! I really, really ...
Continue Reading
2

Meatless Mondays Review
We have been participating in the Meatless Monday Movement in our house for over a month now. I'd like to share my personal review of how it's been going. As I described in our first Meatless Monday post, we decided to try going meat free once a week for the following reasons: Increasing fruits and vegetables in our diet Decreasing red meat in our diet Cutting costs at the grocery store Expanding our family's horizons when it comes to different types of cuisines As of ...
Continue Reading
Baked Eggplant Parmesan – Meatless Monday
Last week was my family's 4th week of Meatless Mondays and in the spirit of being completely honest with our experience, it wasn't an easy week. I had planned on making this Healthy Baked Eggplant Parmesan from Andie Mitchelle's site. For a variety of reasons, I ended up having a cheese & avocado sandwich. Points for still having a "meatless" meal, even though it wasn't at all the eggplant parmesan I had planned. The day started off just fine and I had already purchased all ...
Continue Reading
Grilled Eggplant with Fresh Tomato Salad Recipe
I'm very nervous for when this Meatless Monday movement we joined starts to get boring! So far, we are 4 weeks in and it's been so fun to try new vegetarian recipes each week. This Grilled Eggplant with Fresh Tomato Salad that we had last week was awesome! I love eggplant but I'm not very good at preparing it at home. It tends to turn out very mushy. However, this grilled eggplant recipe was so easy to make and came out perfect. I found the original recipe in the August 2016 ...
Continue Reading
4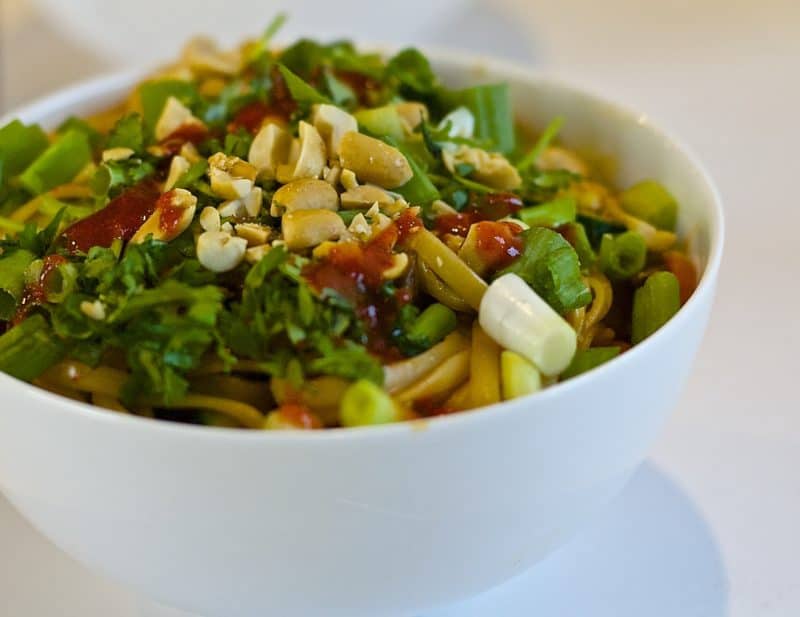 Meatless Mondays – Spicy Thai Noodles
Today marks my family's third week in our Meatless Mondays movement and so far, we've only had one tiny pitfall. Last Monday, we were out running errands and stopped for lunch at Five Guys Burgers...because I just love a good burger. As I was taking a messy bite out of my huge burger, I was reminded by my lunch date that "meatless mondays" probably pertains to the entire Monday. It honestly dawned on me until that moment that the goal of Meatless Mondays is to go vegetarian for an entire ...
Continue Reading