0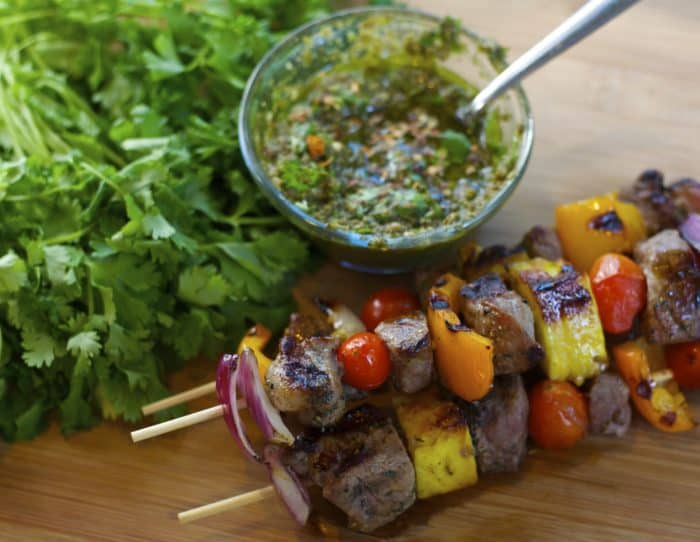 Grilled Steak & Pineapple Skewers – Healthy Grilling
This Grilled Steak & Pineapple Skewers recipe was originally posted last summer, but recently won a Healthy Griller Award from Wayfair! It was featured in this fantastic Healthy Grilling article, featuring some delicious recipes and healthy grilling tips from fellow food bloggers. Along with focusing meals more on vegetables and starting the Meatless Monday movement at our house, I've been trying to add more fruit to our actual meals. We eat fruit (the kids especiall...
Continue Reading
7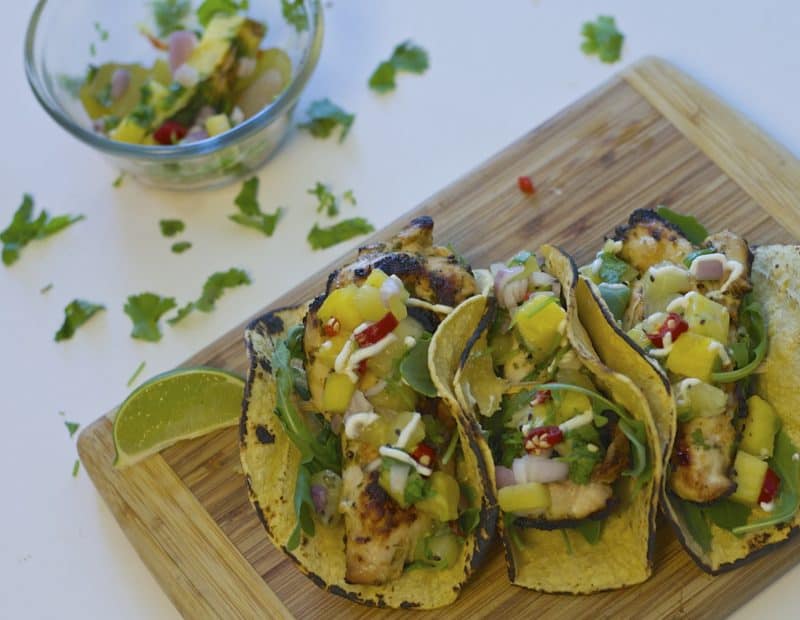 Grilled Chicken Tacos with Kiwi Fruit Salsa
(Discolsure: I received free samples of Zespri SunGold Kiwifruit mentioned in this post. By posting this recipe I am entering a recipe contest sponsored by Zespri Kiwifruit and am eligible to win prizes associated with the contest. I was not compensated for my time.) I love tacos. There is just something so appealing about eating a meal that comes all wrapped up in a little shell (that's how my sisters and I have always referred to tortillas). Plus there are endless possibilities for ...
Continue Reading
4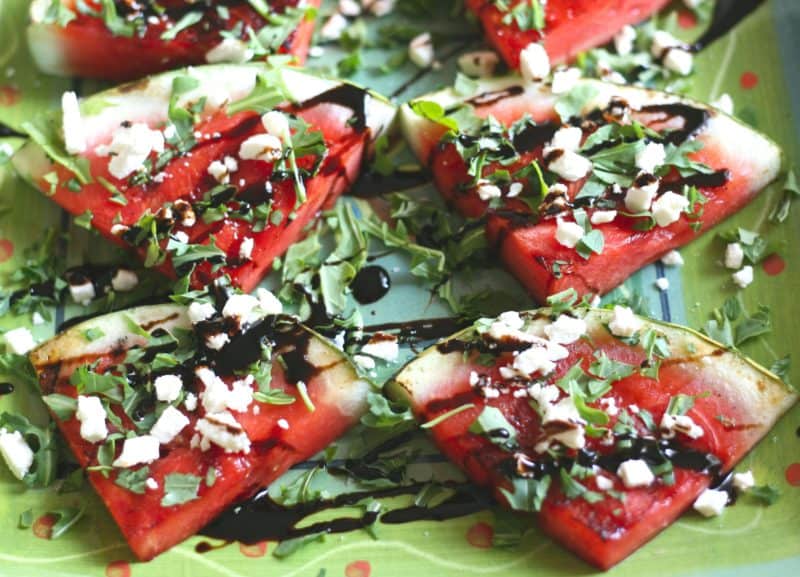 Grilled Watermelon Feta Bites
Grilled Watermelon with peppery arugula, salty feta cheese and sweet balsamic glaze makes a perfect summer dish. I have never thought about making grilled watermelon before, but once I saw it on Kroll's Korner, I knew I had to make it. The recipe was part of a post about different ways to grill fruit. After trying this recipe, I can't wait to try the rest. Kroll's Korner is one of those sites that I read every morning while I enjoy my morning cup of coffee. As a fellow ...
Continue Reading
10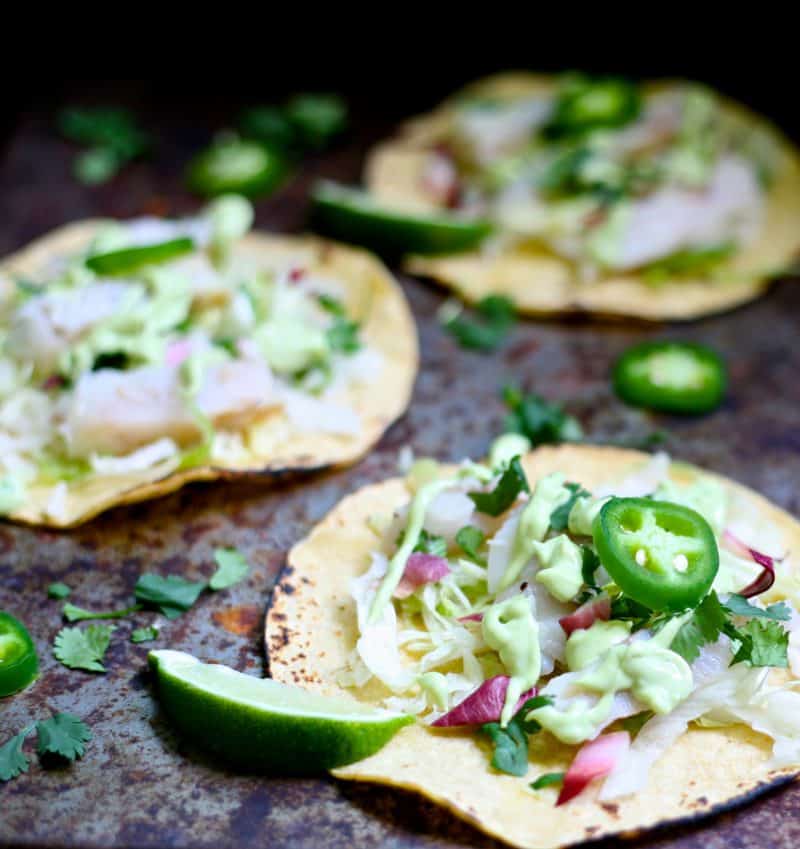 Grilled Fish Tacos with Avocado Jalapeño Cream
I love fish tacos. I love them so much that when Dan and I got married, we served Rubio's Fish Tacos at our wedding. Much to my mother's dismay (love you mom). But they were a hit, because who doesn't love fish tacos? I wanted to create a recipe that still had the same great flavor as traditional fish tacos, but that cut back on the calories a bit. Traditional fish tacos often use breaded fish that is deep fried and some type of sour cream based sauce on top. I lightened mine up by ...
Continue Reading