6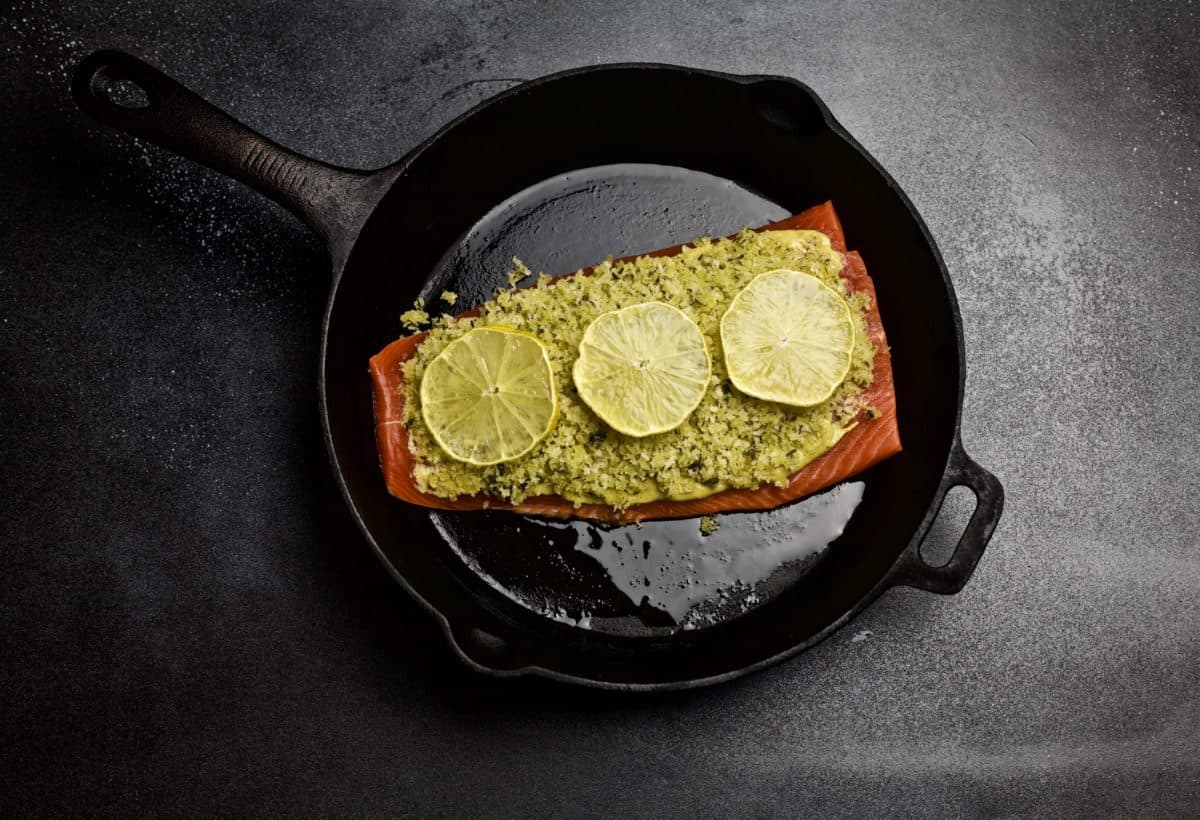 Cast Iron Skillet Salmon
This Cast Iron Skillet Salmon is the perfect heart healthy dinner recipe featuring tender salmon topped with crunchy panko breadcrumbs and herbs.
Continue Reading
6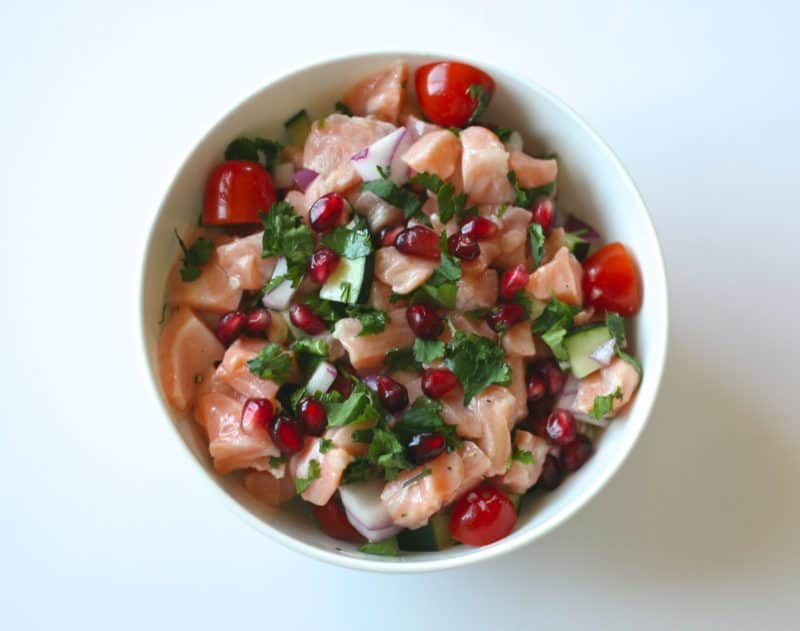 Salmon Ceviche – Recipe Review
I don't know about you, but I just love those types of dishes that are made with fresh, flavorful, and crisp flavors. They make me think of sunshine, fresh air, and keep you feeling satisfied but not like you could burst the button on your pants. I stumbled across this recipe for Salmon Ceviche on Lyndi Cohen's Nude_Nutritionist's Instagram a few weeks ago and couldn't stop staring at the photo! I took a screenshot of it (that's how I remind myself of recipes I want to try from Instagram) ...
Continue Reading
2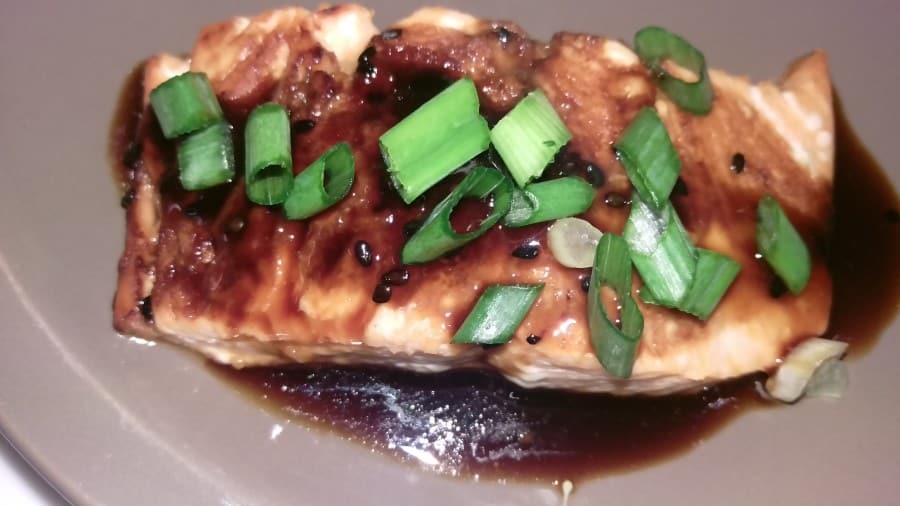 Broiled Teriyaki Salmon
I don't know how I've gotten this far in life without ever broiling fish....it's so quick! You don't have to wait for the oven to preheat (for some reason my oven takes forever to heat up!!!), it's fast cooking, and makes the fish taste great. Last night I whipped up a quick broiled salmon using ingredients I had on hand for a light marinade. It came out great! The broiling helps the top of the fish get nice and seared while the inside is so flaky and delicious! I left the marinade ...
Continue Reading
Friday Favorite – Cedar Planked Salmon
Then one fateful day I walked into Trader Joe's and lo-and-behold....frozen cedar planked wild king salmon! I know I sound like a broken record but Trader Joe's just always comes thru for me. At only $8 for a good size portion (enough to feed 2 people), I knew I had to try it. You guys...it was so easy to make (just throw the whole thing in the oven (board and all) and let it roast for 20 minutes. It was so good ...
Continue Reading
0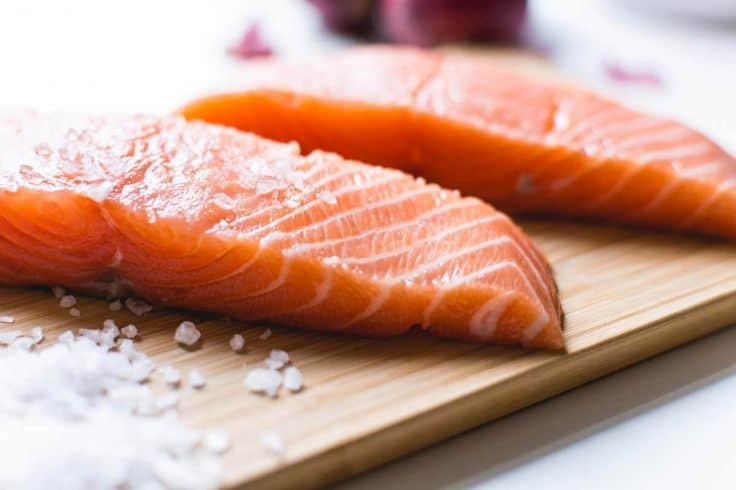 Salmon is a Slam Dunk
In my opinion, salmon is such a great fish choice for myself and my family. It's very versatile and can be prepared many different ways and it tastes great grilled, broiled, seared or baked (which are all healthy cooking methods). A bonus is the fact that salmon is pink, which my 2 year old daughter thinks is "awesome". Not only is it easy to prepare and easy to cook, it has a lot of nutrition benefts... High in Protein On average, a 4oz serving of ...
Continue Reading
0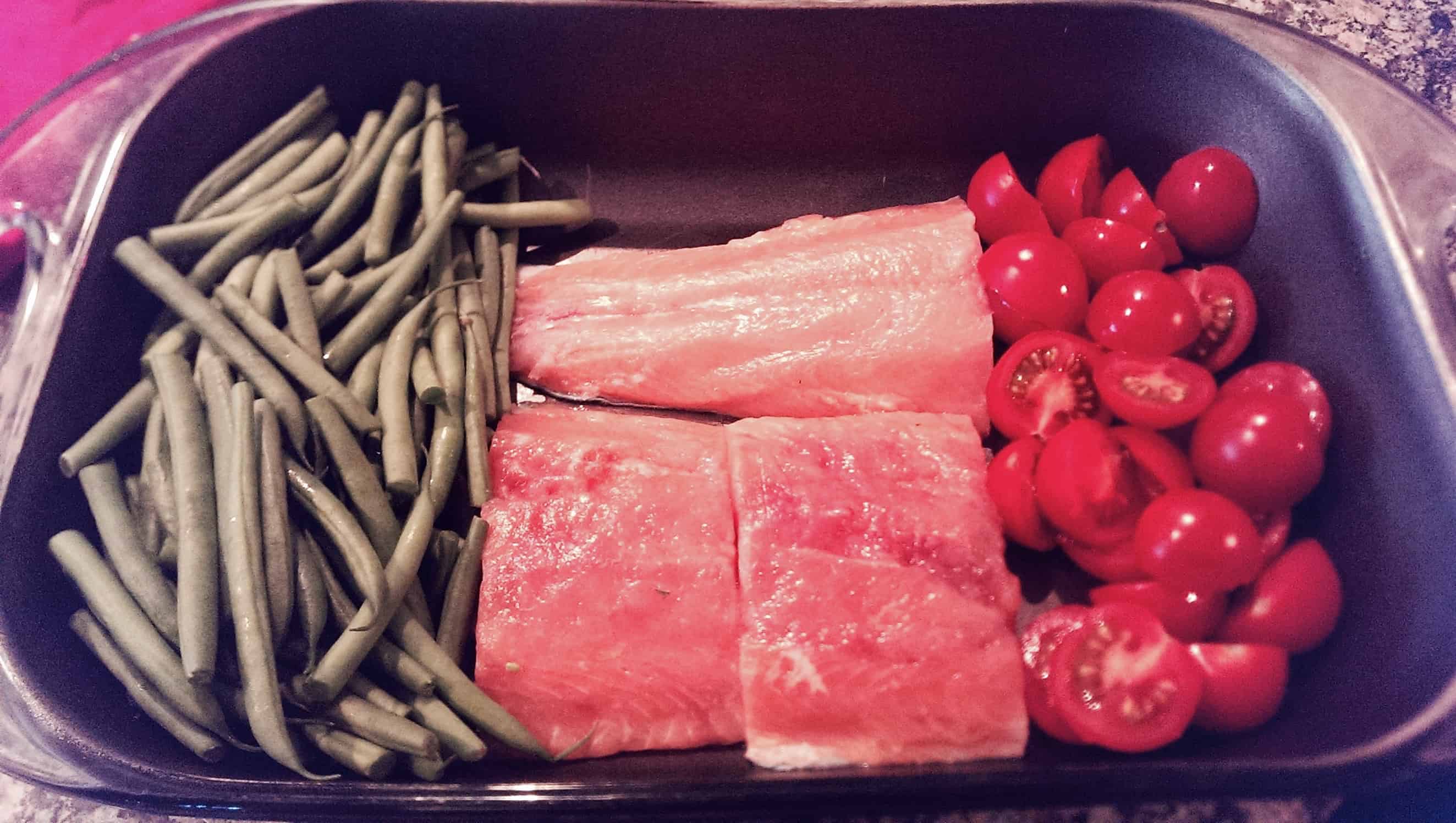 1 Dish Wonder!
I absolutely HATE doing the dishes! I'm sure no one really "loves" washing pots and pans, but I really despise it. I'll almost do anything else to get out of washing dishes...take out the garbage, change the baby's diaper, switch the laundry, even voluntarily watch The History Channel (my nemesis). I especially hate washing pots and pans that have dried food stuck on them. That's why this recipe is perfect! I found this recipe on Pinterest (seriously, how did we find new ...
Continue Reading