Healthy Habanero Chicken Wings – Get Ready for Game Day
Dan (the hubs) is a chicken wing snob connoisseur...he's eaten chicken wings all over the world and 80% of the time that we go out to eat, he orders wings. He loves them, plain and simple. But he's very particular about them, they have to be spicy but they can't just be covered in spicy sauce. That being said, I usually don't cook wings because he never likes them. However, since Super Bowl Sunday hits 2 days before the end of our 21 day sugar detox, I needed to make a snack that we ...
Continue Reading
Greek Yogurt Ranch Dip
Sometimes we have the best intentions of eating a "healthy" meal but then we ruin all that effort by drowning our food in high calorie/fat/sugar dressings or dips. I made this Greek Yogurt Ranch Dip to accompany some chicken wings I made and it was great! Don't get me wrong, it isn't Ranch but it tastes pretty darn similar and uses Greek Yogurt and Spices instead of things like mayo, sour cream and preservatives like some ranch dressings contain. Let me know if you try it, my recommenda...
Continue Reading
Roasted Sweet Potato Recipe Review
I stumbled across Heather Christo's website the other day and have fallen in love! I added it to my daily read list and if you don't get hungry looking at her amazing pictures then what is wrong with you???? I made these Roasted Sweet Potatoes with Cilantro Tahini Sauce over the weekend and they are to-die for!! I haven't always been a sweet potato fan but I found that using them like steak fries is an awesome way to bring out their great flavor. They come out crispy on the outside ...
Continue Reading
I just want to apologize to those that attempted to reach out via my contact me page on the website...I just found out it wasn't working correctly. It's been fixed and I appreciate your patience.
3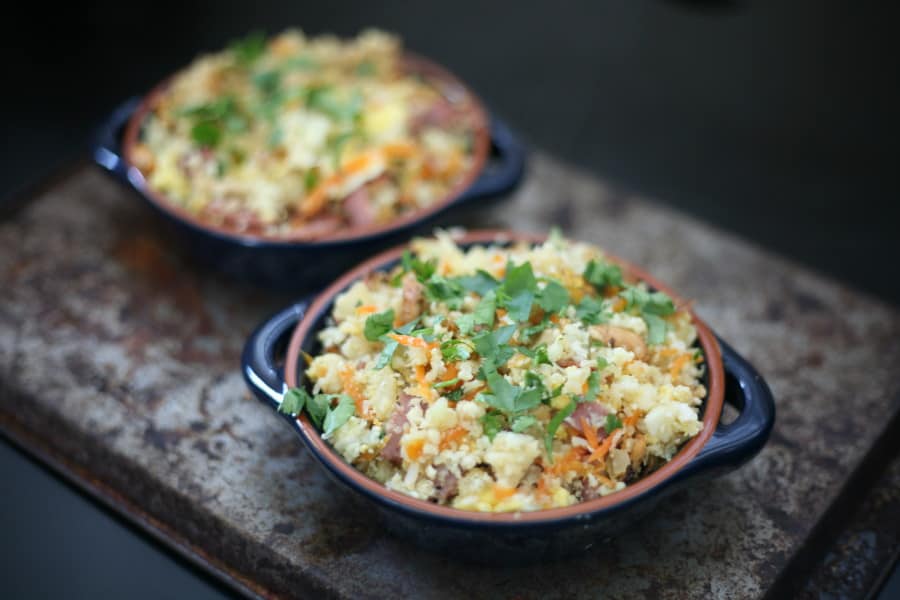 Recipe Review – Fried Cauliflower Rice
I stumbled across The Whole Smith's website the other day and have fallen in love! Not only do I love the recipes featured but her posts are hilarious and who can't use more laughter throughout the day? No one. I made this Pineapple Fried Cauliflower Rice yesterday for lunch and it was ah-mazing! I loved it, Dan loved it, Sophie loved it and Race loved it! Needless to say there wouldn't be any leftovers but I just so happen to sneak a small bowl into the fridge before my family ...
Continue Reading
Week #1 of my 21 Day Sugar Detox – A Review
Many people were asking how it was going, so I figured I'd share my thoughts at the end of each week of the program so far. No holds bard, my honest opinion after week #1: I miss wine, especially at night after the kids go to bed Drinking water while watching a movie just isn't as fun I feel like I am always cooking, it's a lot of prep/planning for each meal Everything you eat on this program is made fresh, using fresh ingredients, so it's understandable that you are ...
Continue Reading
Raising Healthy Eaters – Toddler Food Review
It can be quite a let down when you take the time to prepare a dish that you think your kids will like and it just gets pushed around their plate until you can't take the pouting anymore and just excuse the little ones from the table. Well, have no fear, help is here. We try to make it routine that both of our kids have to try at least one bite of new foods, with the understanding that if they try it and don't like it, they don't have to eat anymore. As a result, Sophie has become pre...
Continue Reading
1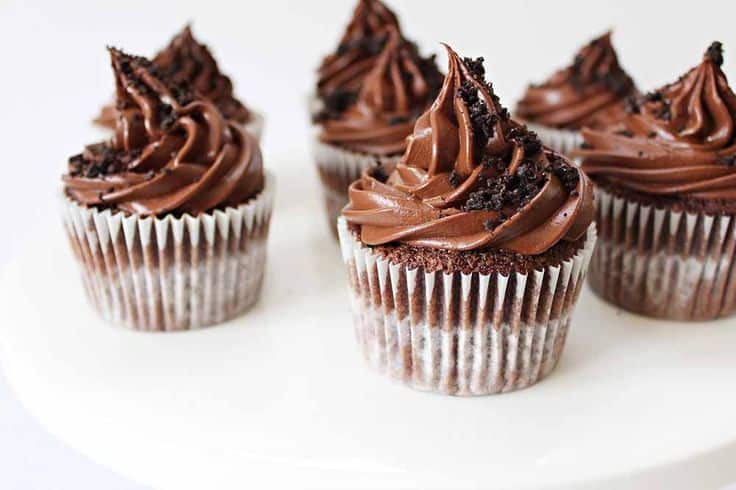 Pushing the Reset Button
Don't get me wrong, I eat pretty damn healthy 80% of the time but I have a super sweet tooth. Candy, cookies, cake, pie, ice cream....you name it, I love it. I don't think sweets are bad, everything in moderation as I like to say. However, I have definitely been feeling the side effects of too much sugar lately...sluggish, temperamental, waking up feeling tired instead of rested, stomach discomfort, etc. Combined with the fact that I had Gestational Diabetes (which puts me at a higher risk ...
Continue Reading
Healthy Beverage Choices
So now that we've spent all week talking about how bad some beverages are for you....let me give you the good news. I don't believe in completely banning certain food/drinks from your lifestyle. My food philosophy (read more here) has always been that life is hard enough without getting to enjoy a certain food/drink again. I don't think that is realistic and I don't think it's fair. I honestly believe that everything (even those not-so-great beverages discussed in previous posts) are ...
Continue Reading
Be Careful at the Coffee House
One of my favorite places to be in the world is in a coffee shop...comfy leather chairs, mellow music playing overhead, and the smell of freshly roasted coffee beans wafting thru the air. Add in some burning candles and a light rain outside and you have my ideal cozy afternoon scenario. I am definitely a coffee person...I have coffee almost every morning and since Christmas have been enjoying a mid-afternoon espresso, thanks to my new espresso machine that was a gift from the hubby. ...
Continue Reading
How does your drink stack up?
Sugar consumption is one of the leading causes of the increasing obesity epidemic in United States. Taking a look at the sugar content in some of the most popular beverages, it's not hard to see why. Seeing the amount of "grams" of sugar in a certain beverage doesn't really resonate with a lot of people (myself included....I'm more of a visual person). So I created the following pictures to illustrate sugar content. Each sugar cube represents 4 grams of sugar. Diet Soda isn't ...
Continue Reading
5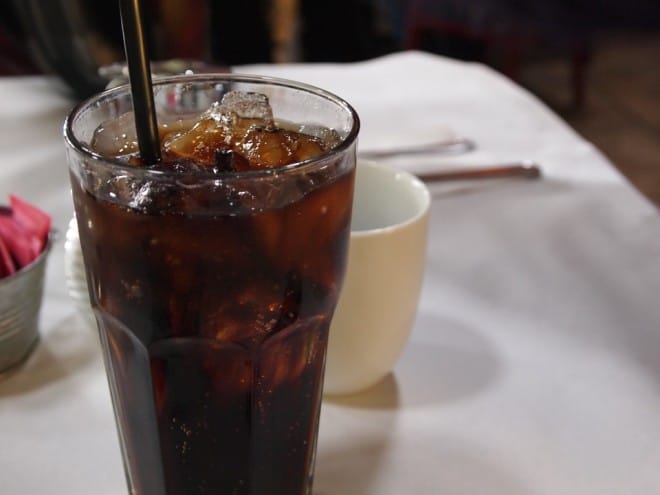 Ditch the Soda
Soda is the second most consumed beverage in the United States (second to water),with data showing Americans drink about 57 gallons of soda per person each year (according to the Medical Daily Pulse). I think it's safe to assume we all know soda has a lot of sugar and calories, making it a poor choice for people interested in losing weight or trying to eat healthier. However, the negative effects of soda go much further than just calories. Increased Risk for Heart Disease ...
Continue Reading
Choosing Healthy Beverages
100% True Story: The other day I was at the store and the man in front of me at the checkout was purchasing 5 cases of Mountain Dew, 2 cases of Lemonade, and about 12 bottles of blue Kool-Aid. The employee ringing him up asked if he was having a party, to which he replied something along the lines of "no, I gave up coffee as my new year's resolution so I have to stock up on other beverages". I wanted very badly to ask him why he was giving up coffee (I would assume perhaps as an effort to ...
Continue Reading
Fast & Filling Lunch Idea
Preparing in advance is one of the best ways to help you stay on track to live a healthy lifestyle. By that I mean having something on hand (in the fridge or in the cupboard) you can pull out at a moments notice to have for a healthy and filling lunch. Let's face it....you can have your meals for the week all planned out in advance and have the best intention to chop up some fresh vegetables and grill some chicken for a nice, healthy salad but then kids have meltdowns, cars breakdown on the ...
Continue Reading
1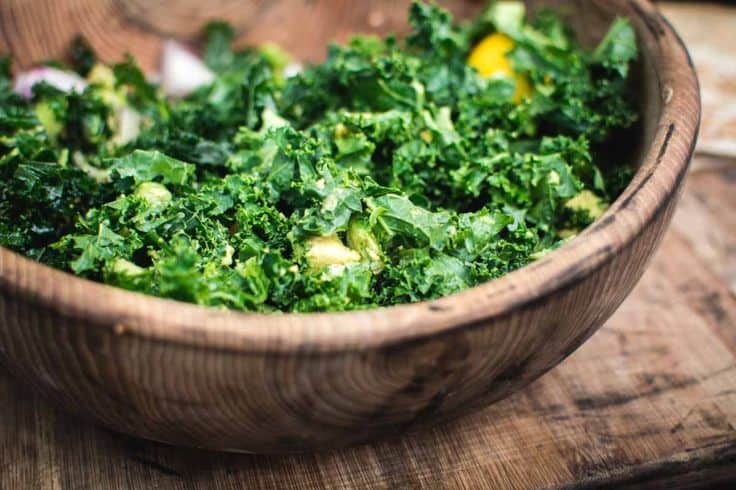 Setting Lifestyle Goals instead of Making Resolutions
Don't get me wrong, I am all about goals and always make a few resolutions of my own. However, after years of counseling others and from my own personal experiences, I know that a lot of New Year's Resolutions don't even make it past January. In order to have a better success rate in keeping up with your goals longer than 2 weeks in, I'm sharing a few tips that I strongly believe will help you with your journey in improving your lifestyle. 1. Your goals should be something you truly ...
Continue Reading