Healthy Cocktail Tips – Cheers to You!
Note – I originally published this post on this site last year but it contains so much good information that I had to share it again.
If you're popping bottles or mixing up some crafty cocktails this New Year's Eve, find out which adult beverages can make or break a healthy lifestyle.
New Year's is a time for celebration…a new year, a clean slate, etc.
Cocktails are a big part of New Year's celebrations for many, but not all cocktails are created equal.
We've talked a lot about healthy tips for the holidays in regards to food, but cocktails can be sneaky little suckers that pack a lot of calories or added sugar.
I've rounded up some of the most consumed cocktails and included their calorie and sugar counts to help you become aware of which cocktails are healthier choices than others.
Staying informed about what you are putting into your body is a great way to maintain a healthy lifestyle, even while celebrating! Remember that the key to a healthy lifestyle is finding balance and moderation, especially when it comes to alcohol.
Some Healthy Cocktail Tips:
Watch out for Mixers

A lot of drink mixers (like triple sec or margarita mix)Triple Sec  are very high in sugar.

Fruit Juices Add Calories

Fruity drinks containing a lot of juices can be high in sugar and calories. Many times they are made with juices that don't contain 100% juice.

Club Soda is a great addition

Cutting otherwise sugary drinks with Club Soda in place of juice, soda, or tonic can greatly reduce the amount of calories/sugar consumed.
Wine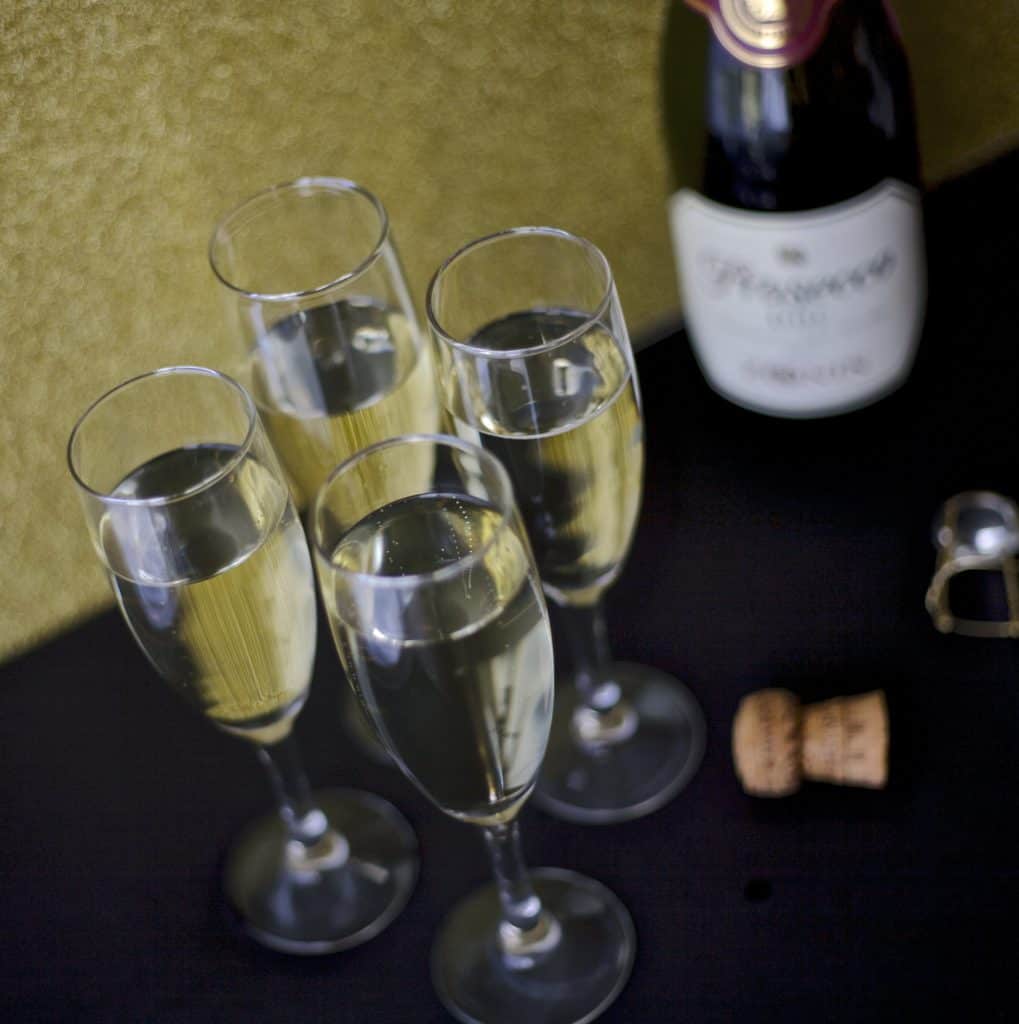 White Wine: a typical glass contains about 120 calories, 0 grams carbs
Red Wine: One 5oz serving has 120 calories, 5 grams carbs
Champagne (sparkling wine): Four ounces contains about 90 calories.
Watch out for Moscato, one glass contains about 160 calories, 20 grams carbs (17 grams coming from sugars)
Beer
Lite Beer: 1 bottle contains 102 calories, 5 grams carbs
IPA: 1 bottle contains 175 calories, 14 grams carbs
Stout: 1 pint contains 170 calories, 6 grams carbs
Watch out for Hard Ciders, 1 bottle of Angry Orchard cider contains about 210 calories, 30 grams carbs (24 grams from sugar). The sugar content is high due in part to the sugar in the apples, but some brands add artificial sweeteners as well.
Mixed Drinks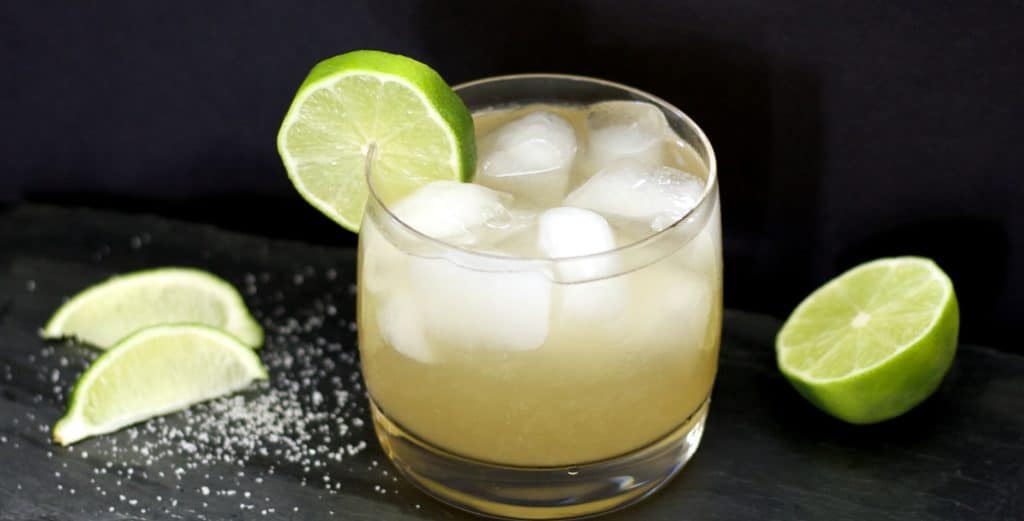 Martini: contains 70 calories, 17 grams carbs (17 grams from sugar).
Cosmopolitan: contains about 100 calories, 24 grams carbs (22 grams from sugar). Triple Sec and Cranberry Juice (both ingredients in a standard cosmo)  are very high in sugar. Healthier Option: Consider swapping for a vodka with club soda and a splash of cranberry juice.
Moscow Mule contains 120 calories, 15 grams carbs (13 grams sugar)
Gin & Tonic with Lime: contains 143 calories, 14 grams carbs (13 grams from sugar). Healthier Option: Swapping for a gin & club soda cuts the drink down to 80 calories and 3 grams carbs (3 grams sugar, from the lime). Club Soda doesn't have any calories, where Tonic has about 60 calories per 6 oz serving.
Margarita: A 12oz regular margarita on the rocks contains 175 calories, 19 grams carbs (17 grams from sugar). The high calorie and sugar content is due to mixer.  Healthier Option: Swap for a "skinny margarita" like this Healthier Margarita recipe. 
Wishing you all a Happy & Healthy New Year!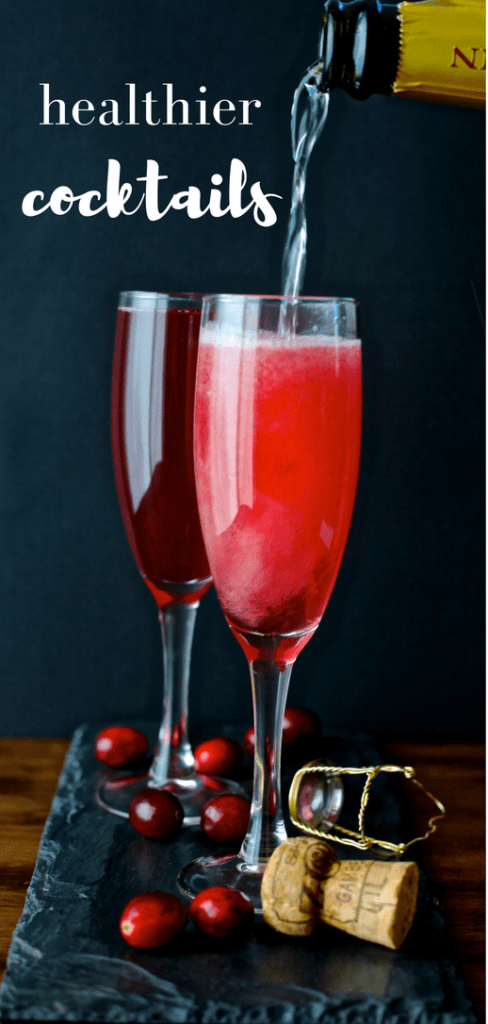 No Comments