25 Recipes Using Beans & Lentils
A collection of 25 delicious recipes using beans and lentils. Perfect for Meatless Monday inspiration, healthy lunches and filling dinners.
My family and I have been participating in the Meatless Monday movement since last summer.
In that time, I have developed a love affair with recipes using beans and lentils.  The number of ways that you can use these meatless monday superstars while cooking are endless!
When we first started going meat free once a week, I would just add kidney beans to a salad or serve black beans on the side of whatever we had for dinner. This got really boring, really fast.
I now like to think of myself as a bean connoisseur.
Besides providing great flavor and variety to vegetarian dishes, beans & lentils are –
Inexpensive (ranging from $0.99 – $2.00 per can/package)
A good source of fiber and protein
Versatile ingredient that can be prepared in a number of different ways
Quick to cook

These are recipes we routinely make at our house and love. Don't forget to check out this previous post on Why We Love Lentils & You Should Too 
Balela Salad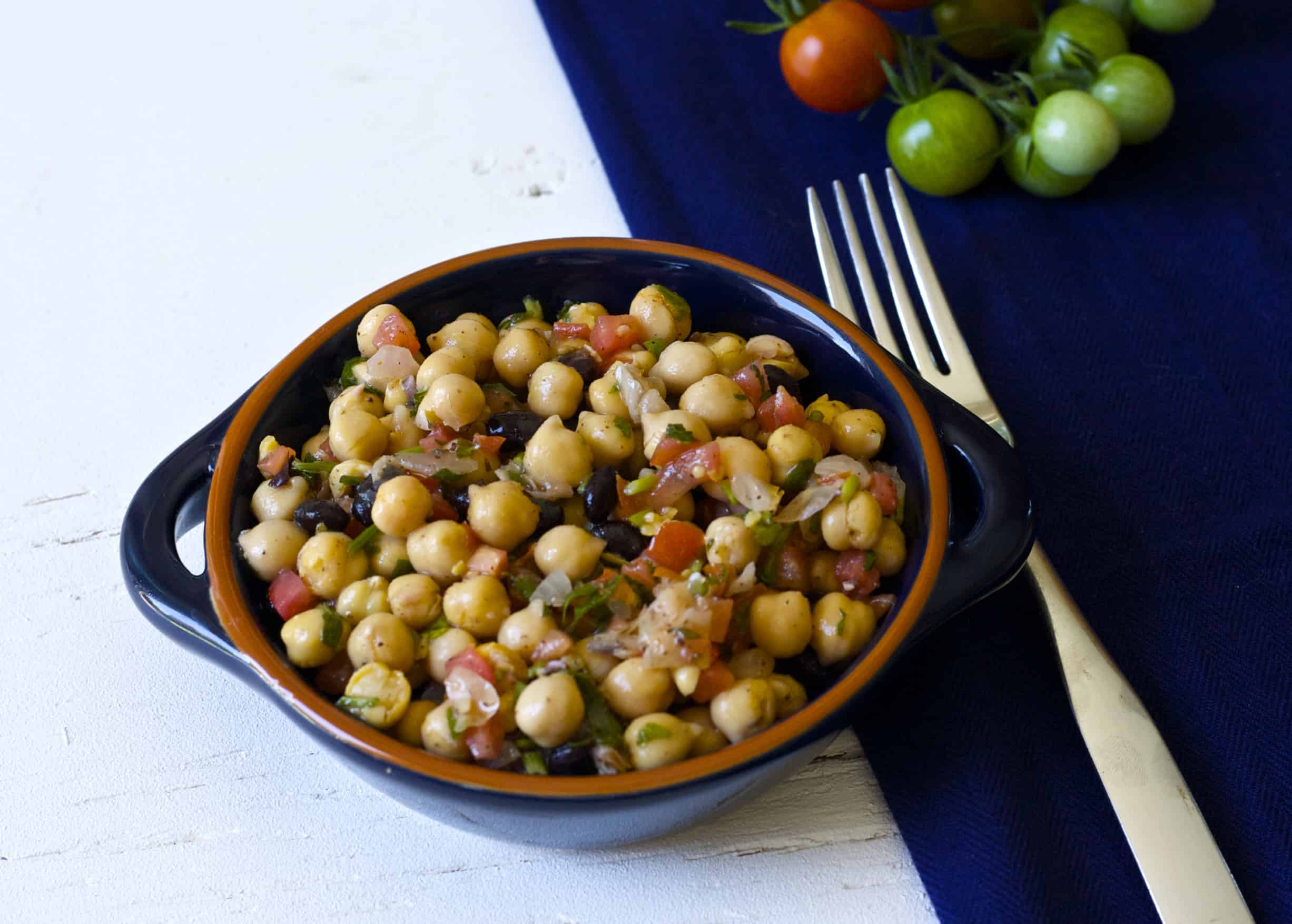 What is it – A middle eastern inspired dish with chickpeas, tomatoes, black beans and herbs.
How to make it  – I just buy it already made from Trader Joe's. It cost about $3 for 2 servings. However, this Balela Salad copycat recipe is amazing and tastes just like one you get from TJ's
How to serve it – We typically top it with avocado and have it for a quick and easy lunch.
Latin Black Bean Soup
What is it – A creamy soup (completely cream free though!) with a nice kick and full of great flavor.
How to make it  – My girlfriend (hi Sarah!) shared this recipe with me about 10 years ago and it has remained one of our favorite soups to this day! You can find the Latin Black Bean Soup recipe here
How to serve it – For Meatless Mondays we typically serve this soup with a fully loaded salad or often times we have it multiple times a week as an accompaniment to dinner. I like to top with fresh herbs and a dollop of greek yogurt.
Greek Salad with Chickpeas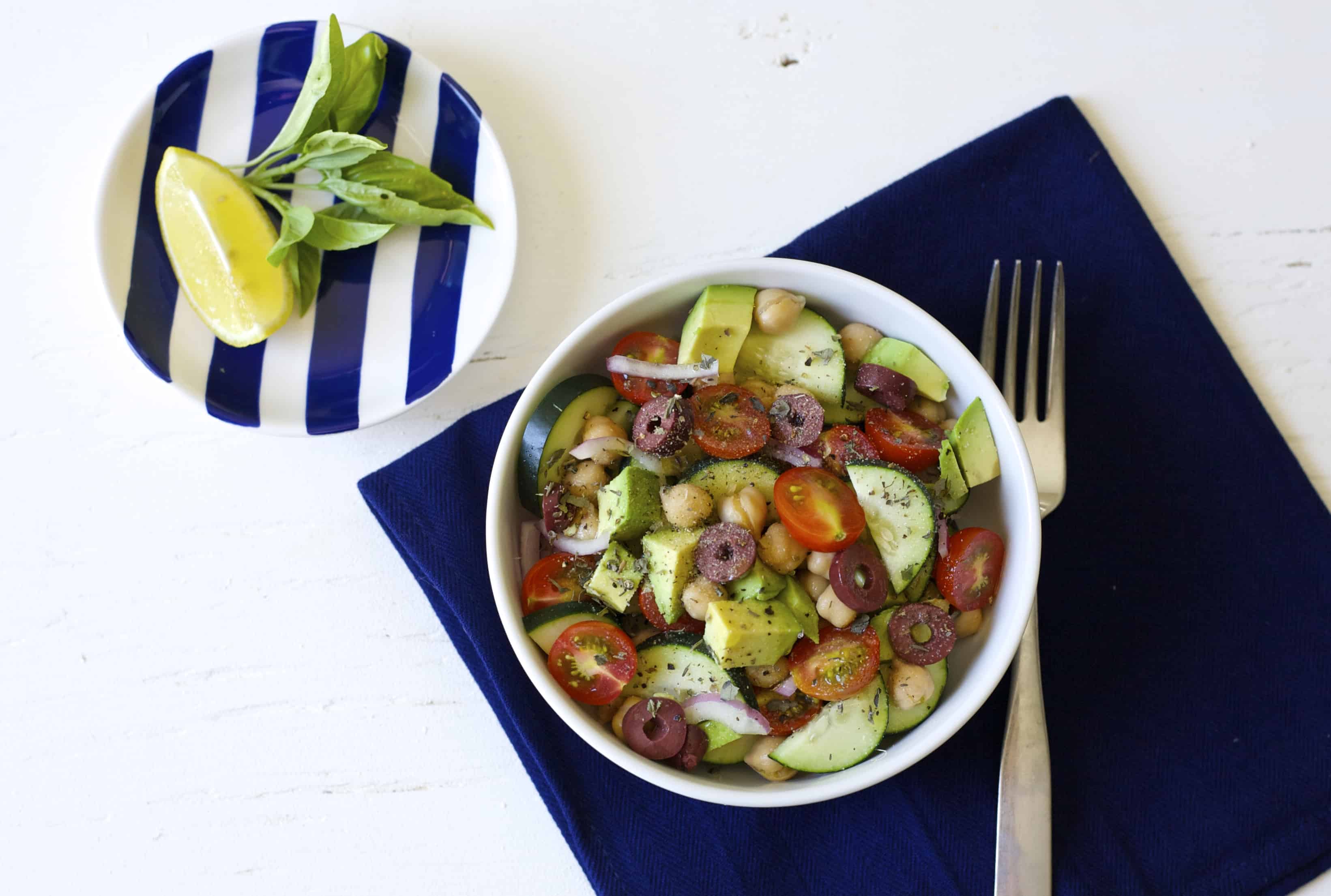 What is it – Juicy tomatoes, crisp cucumbers, avocado, feta and olives topped with crunchy chickpeas for a filling and flavor-packed lunch
How to make it  – Chop up a cucumber, tomatoes, 1/2 red onion, kalamata olives and avocado and throw them in a bowl. Add 1/2 cup chickpeas and drizzle with olive oil, red wine vinegar, and this Homemade Greek Seasoning Blend. Top with feta cheese if desired.
How to serve it – Whip up a big batch and you've got lunches all week long!
Kung Pao Chickpeas

 
What is it – Spicy asian-inspried chickpeas that pack a punch!
How to make it  – I found this Kung Pao Chickpeas recipe from The Veg Life on Pinterest and have made it about 15 times since then! It's so good and so easy!
How to serve it – I serve it along side pasta or vegetable stir fry

I also asked my friends to share their favorite beans and lentil recipes and you won't be disappointed! Check out these great recipes below and save for your next meatless monday.
Lentils
Beans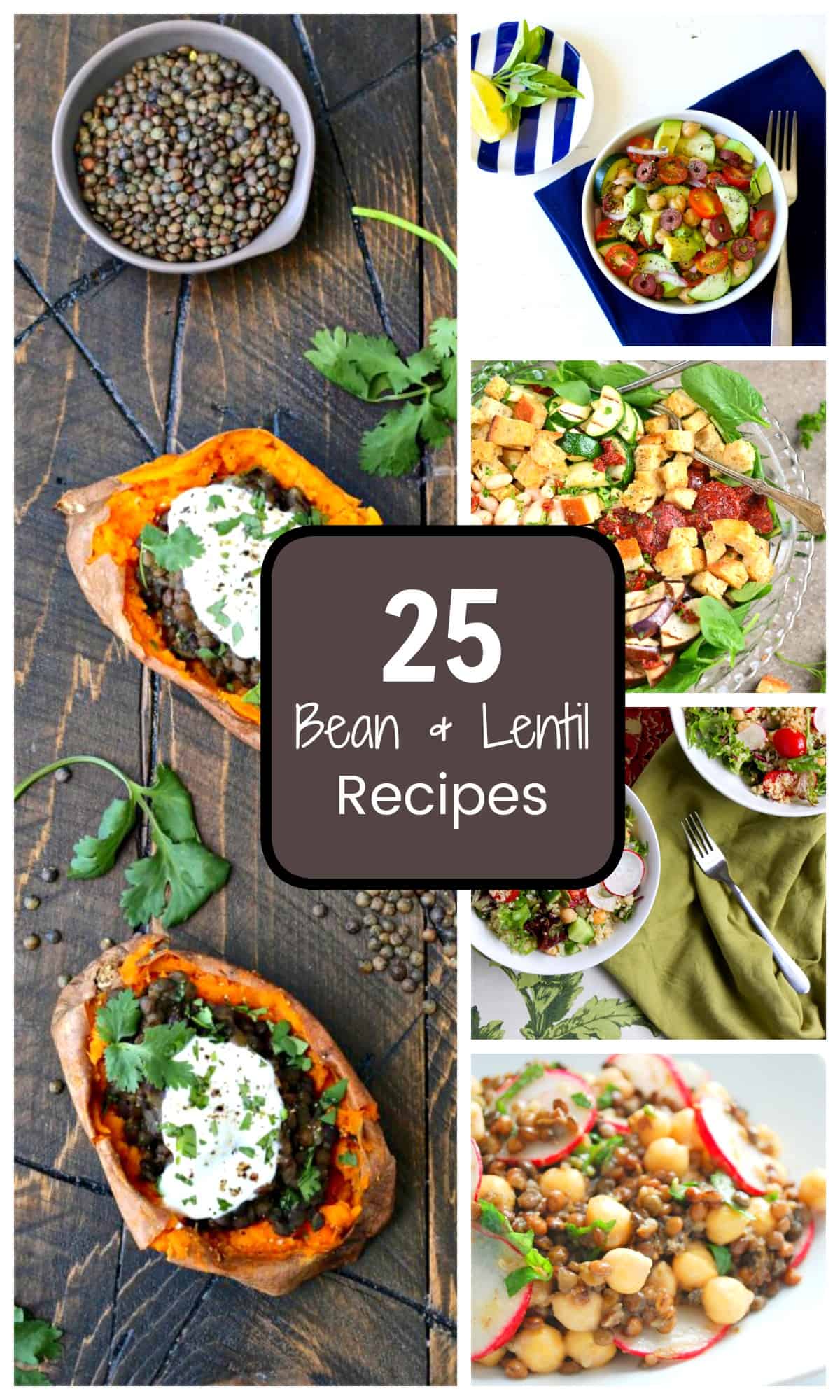 SaveSave
SaveSave
1 Comment
dan

August 1, 2017 (3:44 pm)

I feel like our summer needs this in a Hard Core way. I could eat lentils for almost every meal.