Wild Blueberry Ginger Snap Smoothie
Disclosure: By posting this recipe I am entering a recipe contest sponsored by the Wild Blueberry Association of North America and I am eligible to win prizes associated with the contest. I was not compensated for my time.
Did you know that smoothies are an excellent way to get powerful antioxidants and immune boosting ingredients all in one flavor-packed glass?
I have two preschool age kids at home, which means endless runny noses and coughs. Kids just become germ magnets when they start going to school. I love making smoothies and packing them with fruits and antioxidant boosting ingredients to keep our family healthy.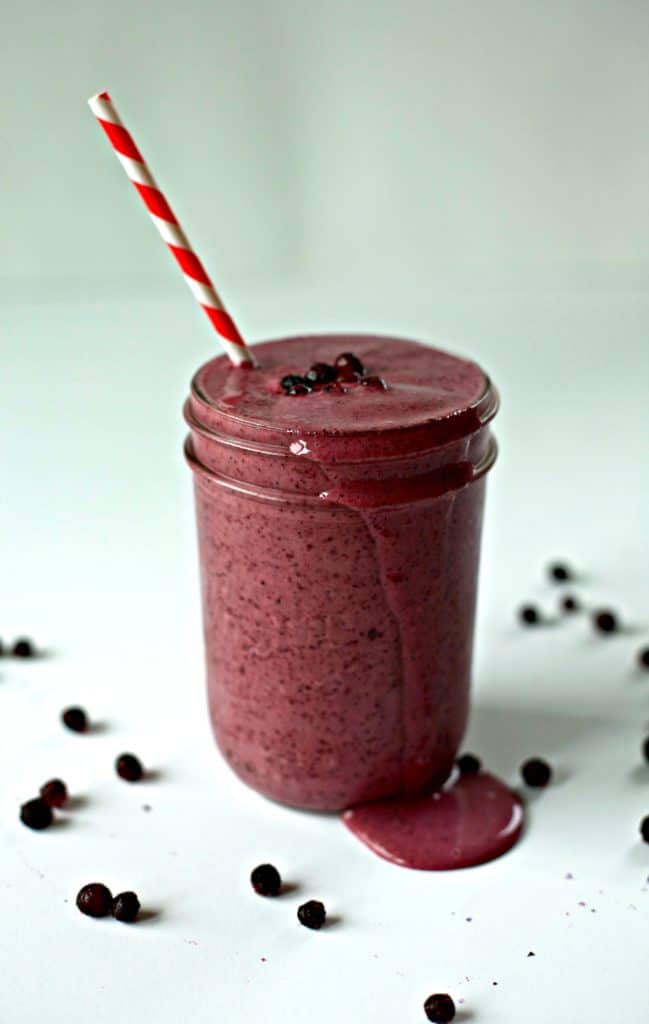 This Wild Blueberry Ginger Snap Smoothie is our current family favorite. It only takes 5 ingredients, making it the perfect healthy breakfast to grab on a hectic morning. It tastes just like a blueberry flavored gingersnap cookie! The best part is this smoothie recipe utilizes frozen wild blueberries, so you can have the ingredients on hand all winter long!
Not only is it delicious tasting, it packs a powerful nutrition punch due to the following ingredients…
Frozen Wild Blueberries
More Intense Blueberry Flavor:Wild Blueberries have a more intense flavor than regular blueberries. A delicious mix of tart and sweet.
Leader in Antioxidants:Wild Blueberries have twice (2x) the antioxidant capacity of larger, cultivated blueberries.
Frozen at Harvest: These potent little berries are individually quick-frozen at harvest, locking in their nutrition and taste.
Unique Heritage:Wild Blueberries are called "Wild" because they are. Wild Blueberries are not planted and occur naturally in barrens and fields in Maine and Eastern Canada
Where to Buy:You can find Wild Blueberries in the frozen fruit section of your local grocery store. Just make sure the package says "Wild."
Fresh Ginger
Fights Free Radicals: Fresh ginger contains strong antioxidants, which fight harmful free radicals in the body. Research shows it's especially helpful in preventing colon cancer.
Assists with Asthma: Research shows ginger contains bronchodilating properties, which can help people that suffer from asthma breath easier.
Ground Cloves
Fights Free Radicals: Cloves are fantastic antioxidants that help the body fight harmful free radicals
Delivers 100% of  the daily recommended value of Vitamin C, Vitamin K and Manganese
Reduced Inflammation: Studies show cloves have anti-inflammatory and pain-killing properties.
I love recipes that taste great while offering powerful antioxidants and health benefits and this Wild Blueberry Ginger Snap Smoothie does just that!
My tip for making this Wild Blueberry Ginger Snap Smoothie even easier to make…place the banana, wild blueberries, ginger and cloves in a plastic bag and freeze in advance. When you want to make the smoothie, simply add pull the bag out of the freezer, throw in a blender and add greek yogurt and water. Simple and quick!
What's your favorite smoothie ingredient?

Wild Blueberry Ginger Snap Smoothie
Author:
Brynn at The Domestic Dietitian
5 ingredients smoothie packed with antioxidant and immune boosting ingredients.
Ingredients
1 cup frozen Wild Blueberries
¼ cup greek yogurt, plain
½ banana, frozen
¼ tsp fresh ginger, grated
¼ tsp ground cloves
⅓ cup water
Instructions
Place all ingredients in a blender and puree until smooth
Pour into glass and enjoy!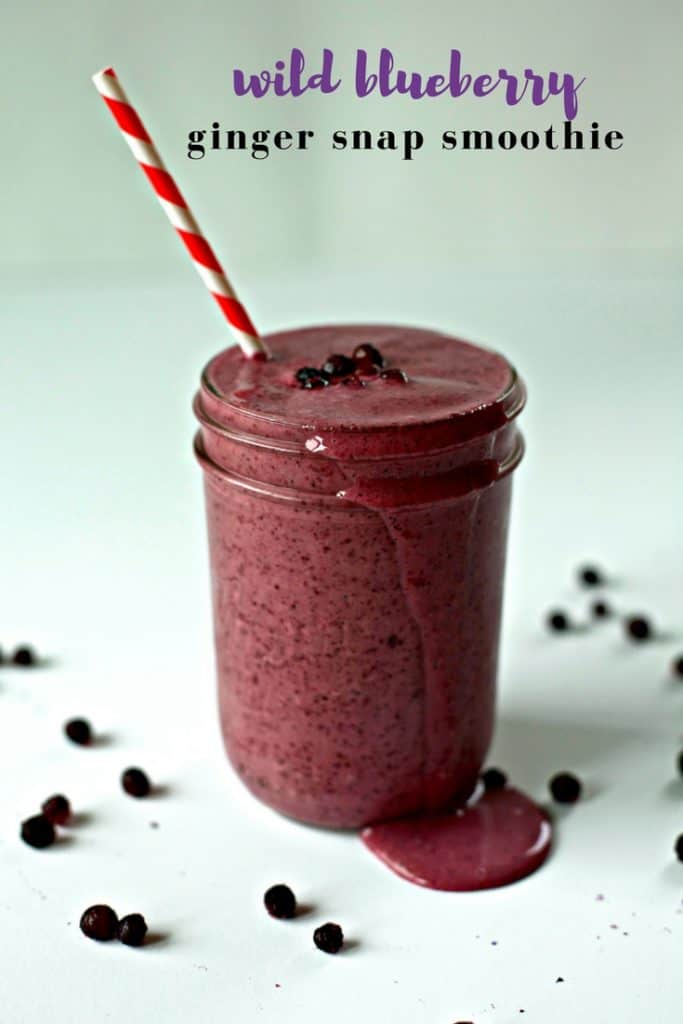 2 Comments
Rebecca

January 20, 2017 (12:52 pm)

great combo here! yum

[…] gingersnap smoothie. Gotta try it! Wild Blueberry Gingersnap Smoothie from The Domestic […]