9 Mediterranean Diet Breakfast Ideas
Notice
: Undefined index: HTTP_ACCEPT in
/home1/danmcdow/public_html/domesticdietitian/wp-content/plugins/gourmet-ads/Classes/GA_VAST_Mobile_Detect.php
on line
18
These are my favorite 9 Mediterranean Diet Breakfast Ideas. Designed to offer you flavor, protein, healthy fats and even some veggies at your morning meal.
I used to eat scrambled eggs every single morning for breakfast. The funniest part is I don't even really like scrambled eggs that much.
When I first started following a mediterranean-inspired diet, I had the hardest time thinking of things to eat for breakfast.
It wasn't until I looked at what other cultures and countries typically eat for breakfast that it dawned on me that there is a whole world out there of breakfast ideas!
1. Greek Yogurt Bowl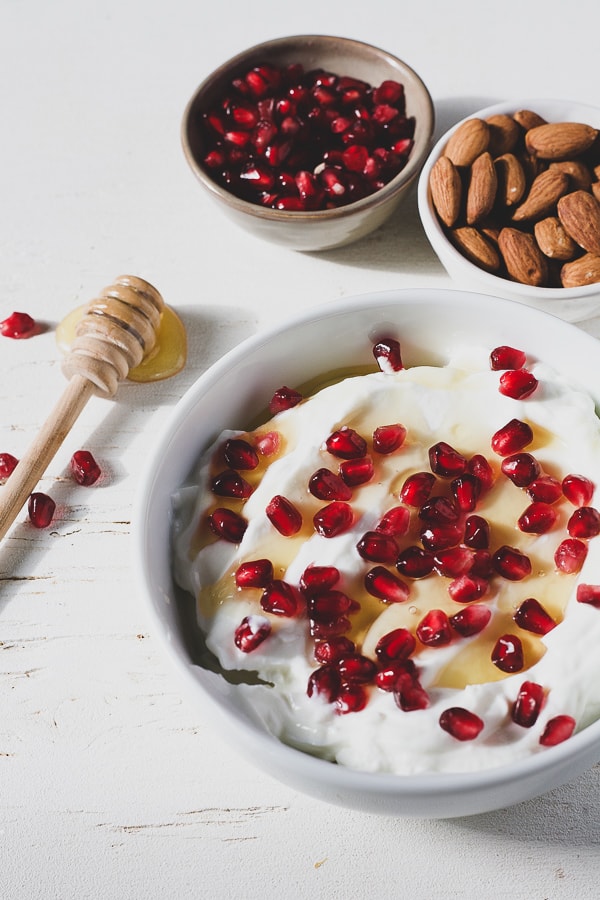 A bowl of creamy greek yogurt topped with fresh fruit and a drizzle of honey was my absolute favorite breakfast while vacationing in Greece a few years back.
Adding some chopped nuts like almonds, walnuts or pistachios is a great way to add a little extra healthy fats as well as that crunch factor!
2. Smoked Salmon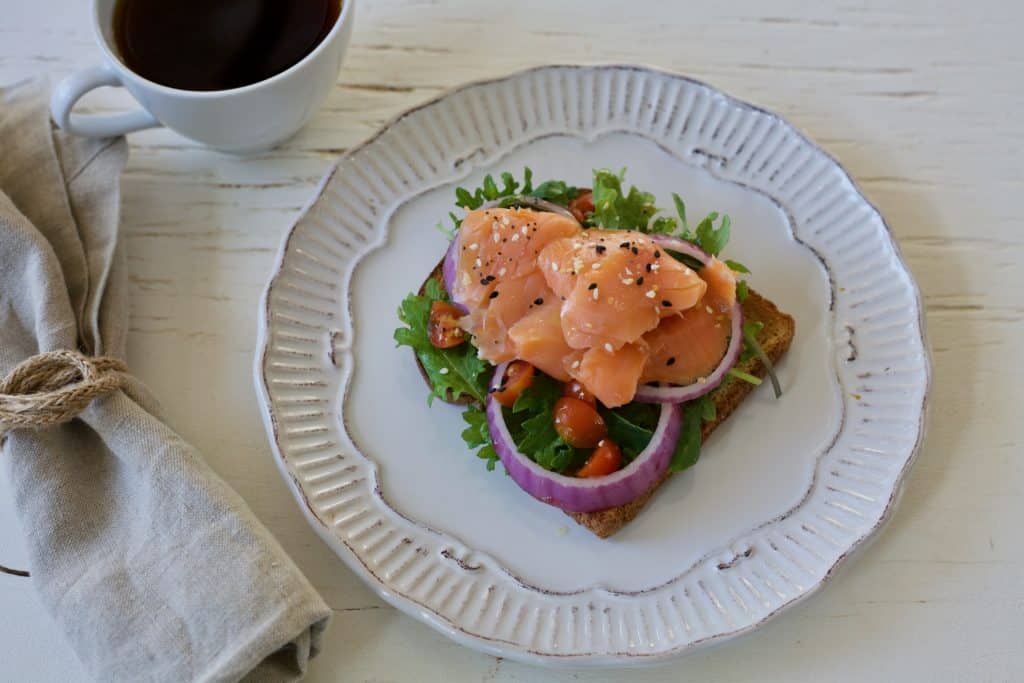 Every time I go somewhere that has bagels with lox, I am reminded how much I love smoked salmon! It goes great on top of toast, or served with an egg.
Adding a little bit of leafy greens and some tomatoes, avocado and a splash of extra virgin olive oil takes this breakfast to a complete dish.
3. Vegetable Frittata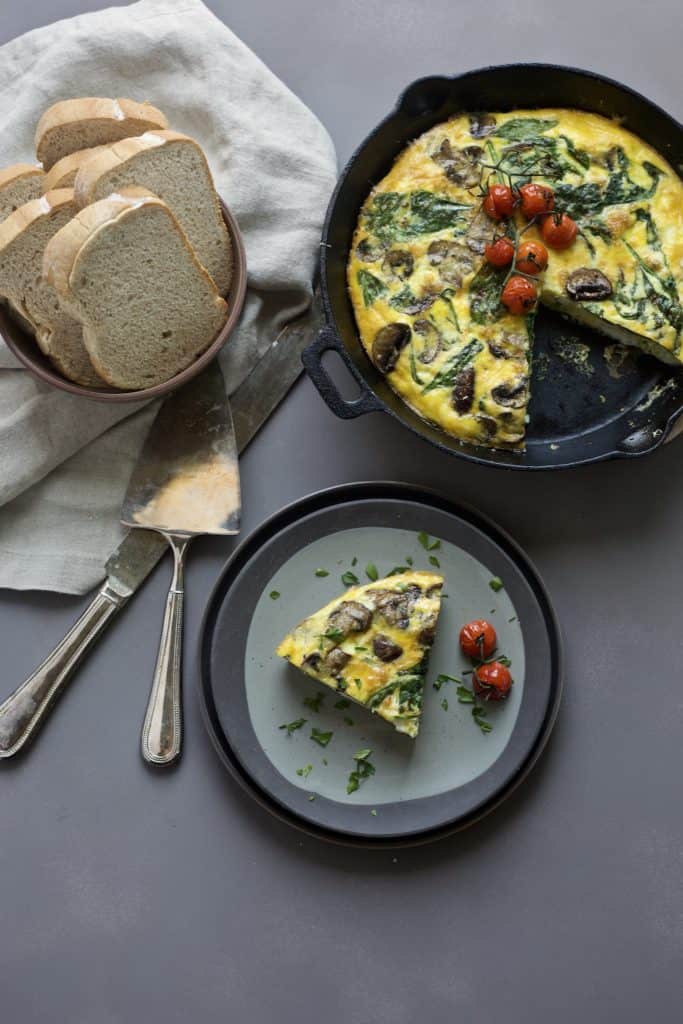 One of the best parts about a frittata is that you can make it the night before. I don't know about you but morning times are always rushed for me.
Frittatas are also a great way to pack in some veggies. Spinach, kale, asparagus, peas, broccoli, artichokes, bell peppers, mushrooms…you name it, you can add it.
4. Overnight Oats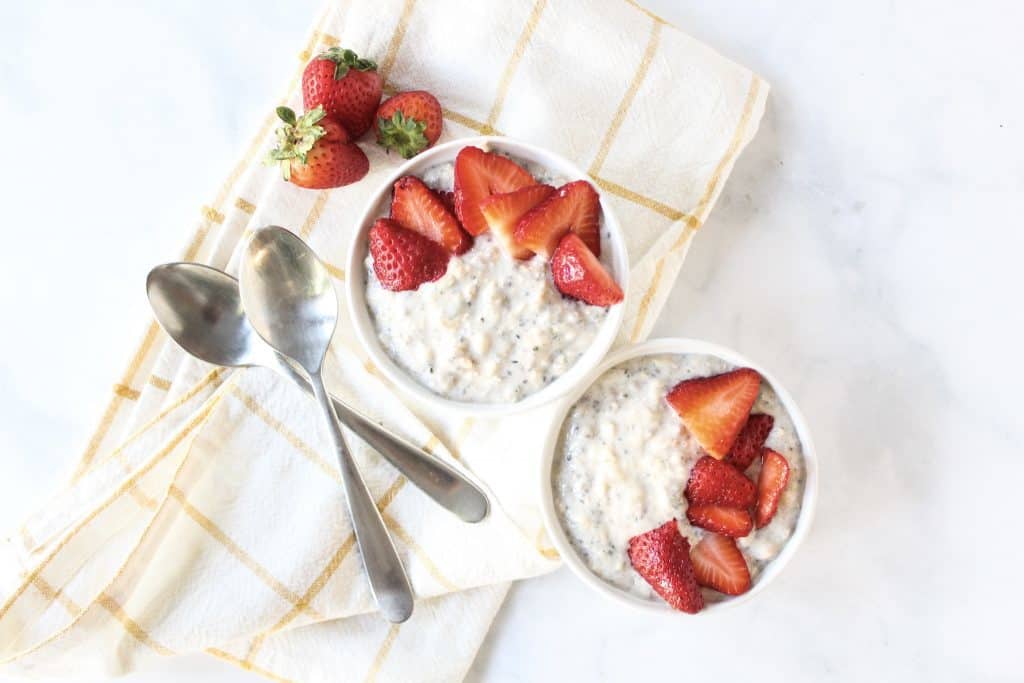 Overnight oats are just what they sound like – oatmeal that you make overnight so it's ready for you the next morning.
The beauty of overnight oats is that once you have a base, you can add a variety of toppings to change it up daily. Suggestions include fresh fruit, flaked coconut, peanut butter or even dark chocolate chips. The flavor combos are endless!
5. Smoothies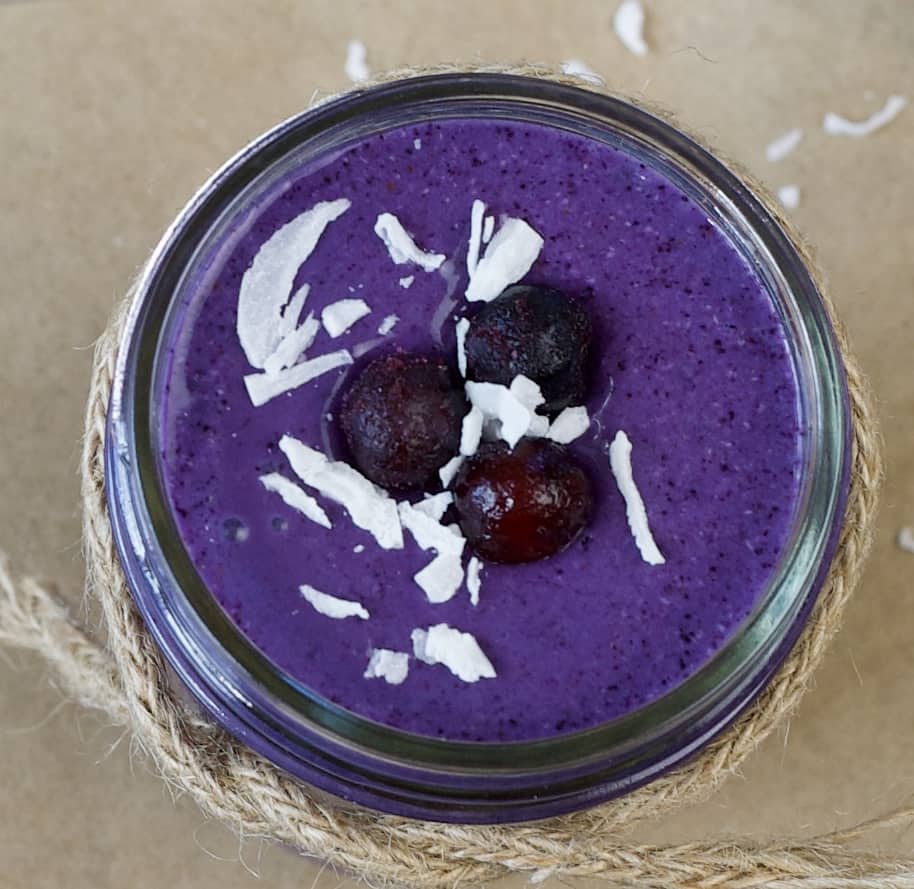 I like to refer to smoothies as my "throw in all in a blender and go" breakfast. An easy way to add some protein (milk/milk alternative, yogurt, or protein powder), fruit and even some leafy greens.
Plus it's easy to take on the road…win, win!
6. Shakshuka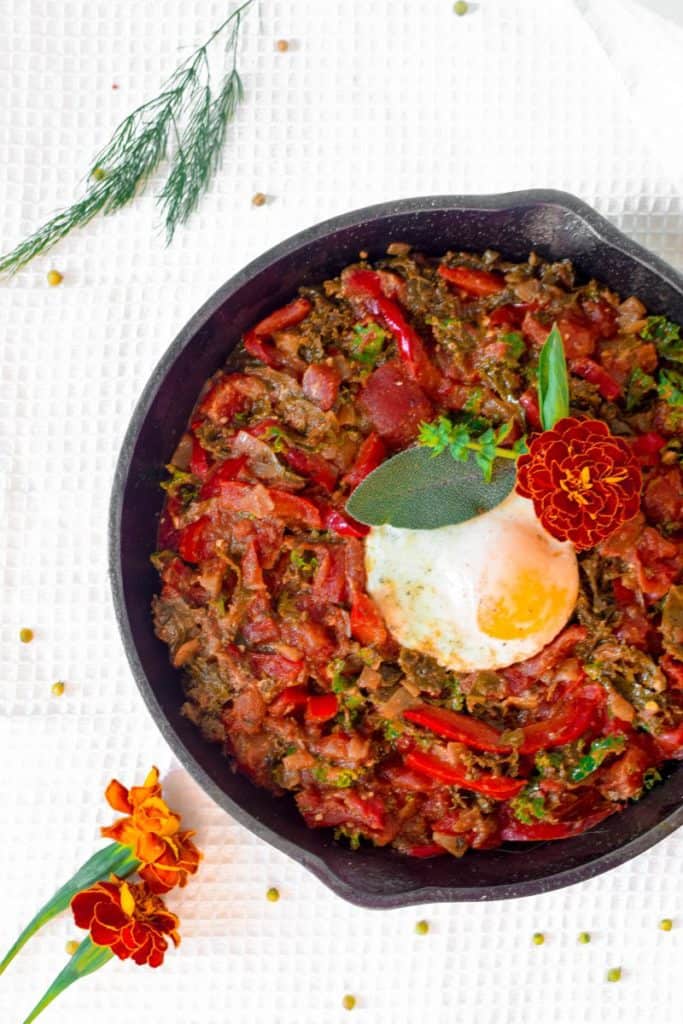 Shakshuka is a one pan egg and tomato dish that is packed with flavor, spices and vegetables.
It originated in North Africa but is quite popular in the Middle East as well.
This dish is so good and a great way to get a filling, hearty, flavor packed meal in a single dish.
7. Turkish Breakfast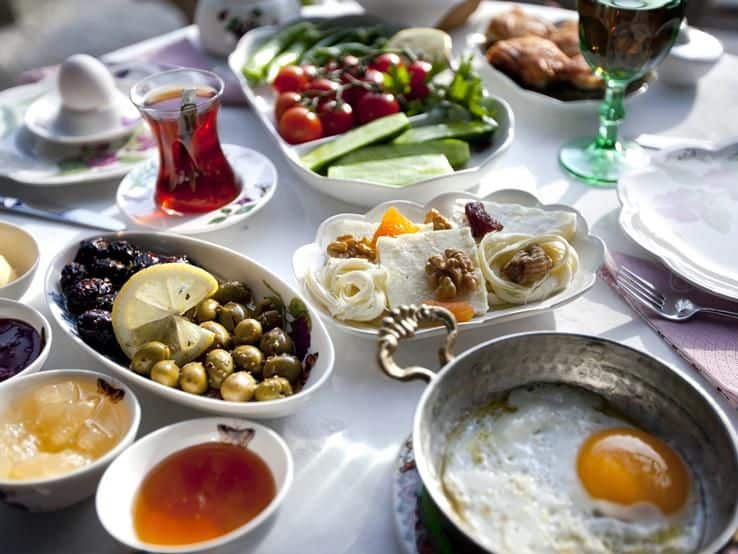 Turkish style breakfasts have been popping up on menus lately in cities like San Francisco and Los Angeles and for good reason!
A tantalizing selection of foods like soft boiled eggs, fruit flavored jams, salty cheeses, sliced cucumbers, tomatoes, olives, and spicy Turkish sausage are just some of the traditional items served.
I love any meal that involves a wide variety of small plates and dishes.
8. Avocado Toast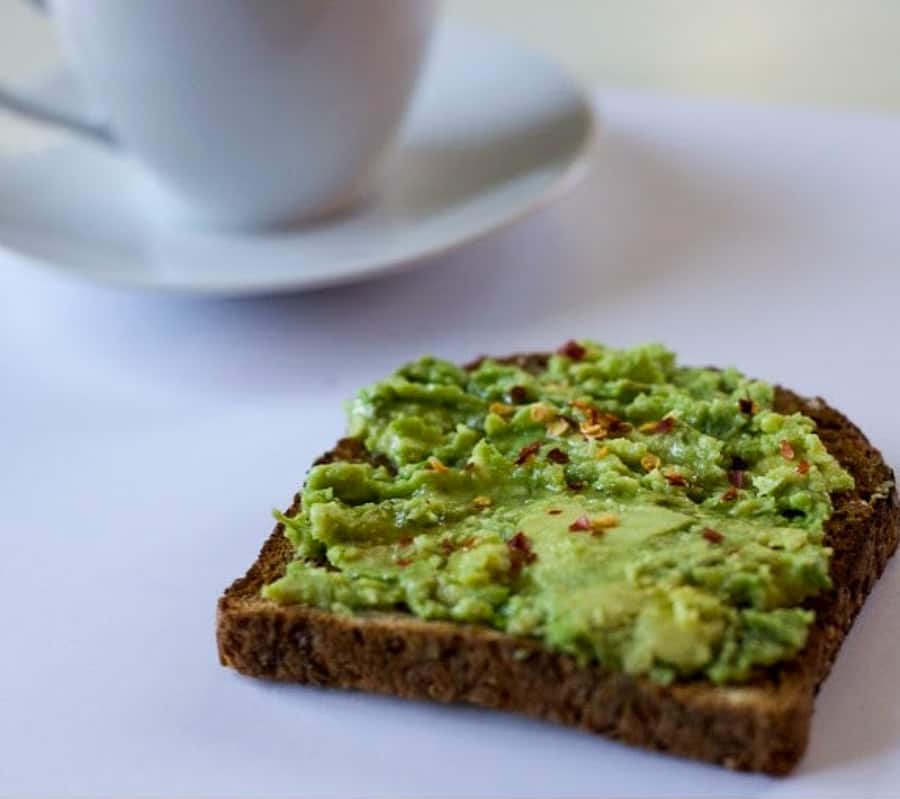 Avocado toast is a long standing food trend that isn't going anywhere.
You just can't beat a nice toasted slice of whole grain bread topped with creamy avocado. Simple and delicious.
9. Leftovers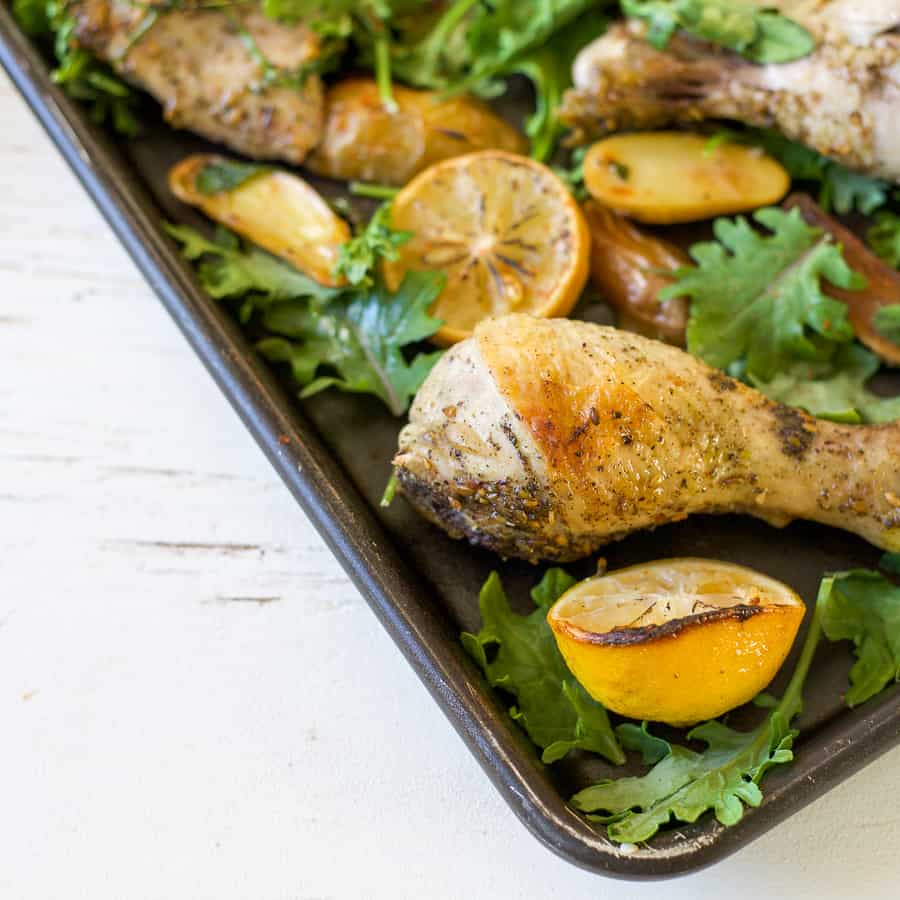 It took me a long time to discover that leftovers make a perfectly good breakfast!
I think it's because there are some things I just think of as traditional "breakfast" foods (eggs, bacon, fruit, bagels, etc). But there's no rule that says you can't have leftover chicken roasted veggies, stir fry or even soup for breakfast.
Check out our Breakfast Board on Pinterest for even more great breakfast ideas!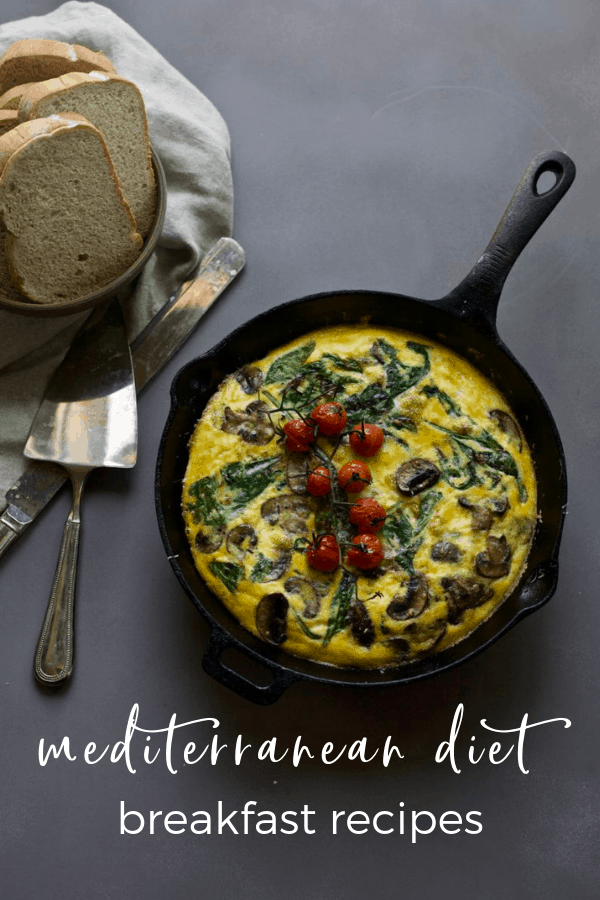 No Comments